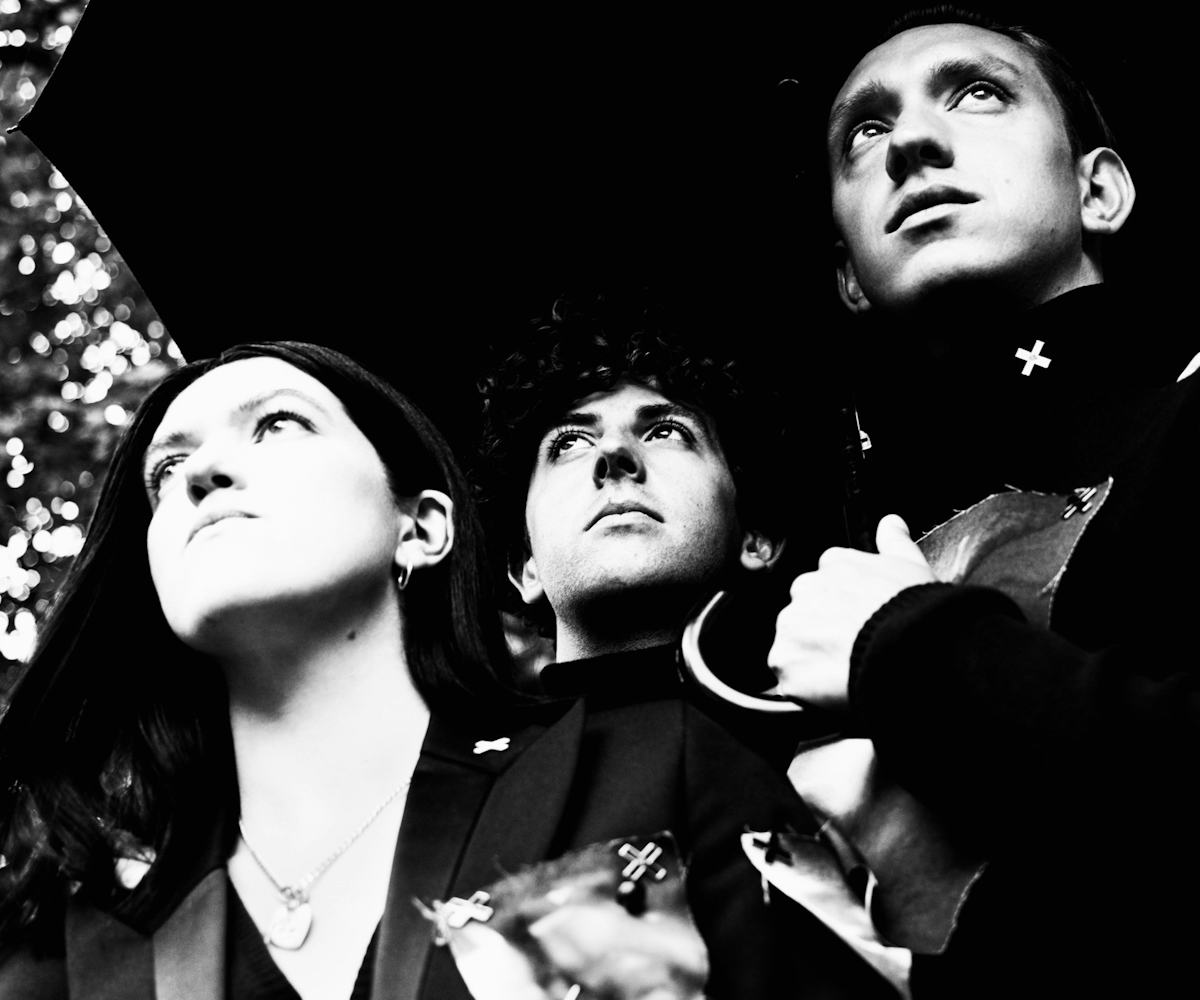 Willy Vanderperre for System Magazine.
Here's Your First Look At The xx & Raf Simons' New Merch Collection
In celebration of the 10th anniversary of the band's influential debut record, xx
U.K. indie-pop band The xx have collaborated with designer Raf Simons on a new merch collection celebrating the 10th anniversary of the band's debut record, xx.
The capsule collection, featuring an array of T-shirts, patches, caps, and pins, will feature the cosmic imagery from the original album art. The graphics are affixed to the T-shirts with small 'X' pins, recalling the patchwork designs found in Simons' eponymous menswear brand. The collection will be available for purchase on Dec. 12 via The xx's web store, as well as various online retailers. An exclusive set of five fabric patches and two pins will be available on the band's web store, too.
The Belgian designer has long spoken about his love for the band's music. In a 2011 Vogue interview with the designer, Simons stated that his collection at the time drew inspiration from the xx's music, and included subtle references to their work by "using a reoccurring 'X' print." The group's first official collaboration with the designer was in 2017, for the making of the "I Dare You" music video, a track from the group's third studio album.
"The album xx represents a very distinct sensibility linked to youth culture at the time," Simons said of the record in a press release. "It succeeds in articulating and putting into words what is going on in the minds of kids when they're dealing with love, heartbreak, friendships. And not in the stereotypical way, it seemed much more real in a way. More authentic.
"When they reached out to do something together to celebrate the 10th anniversary of xx, I didn't have to think twice. I have been a fan of theirs since the very beginning, and I'm so happy and grateful for the fact we became friends and got to collaborate in so many ways"
Romy Madley of The xx added, "The concept of the DIY aspect in the 10th anniversary merch collection, using patches and pinning them on yourself, is something that feels very teenage to me. This links nicely with the first album — we were teenagers when we wrote the songs, and I was definitely doing that kind of thing with what I was wearing. I got in trouble at school because I was cutting up my uniform. My dad once got a voicemail from school saying 'She looked like she was going to a rock concert', which I thought was hilarious. I love that Raf wanted to combine those ideas from him collection into our collaboration"
See photos of the collection below.