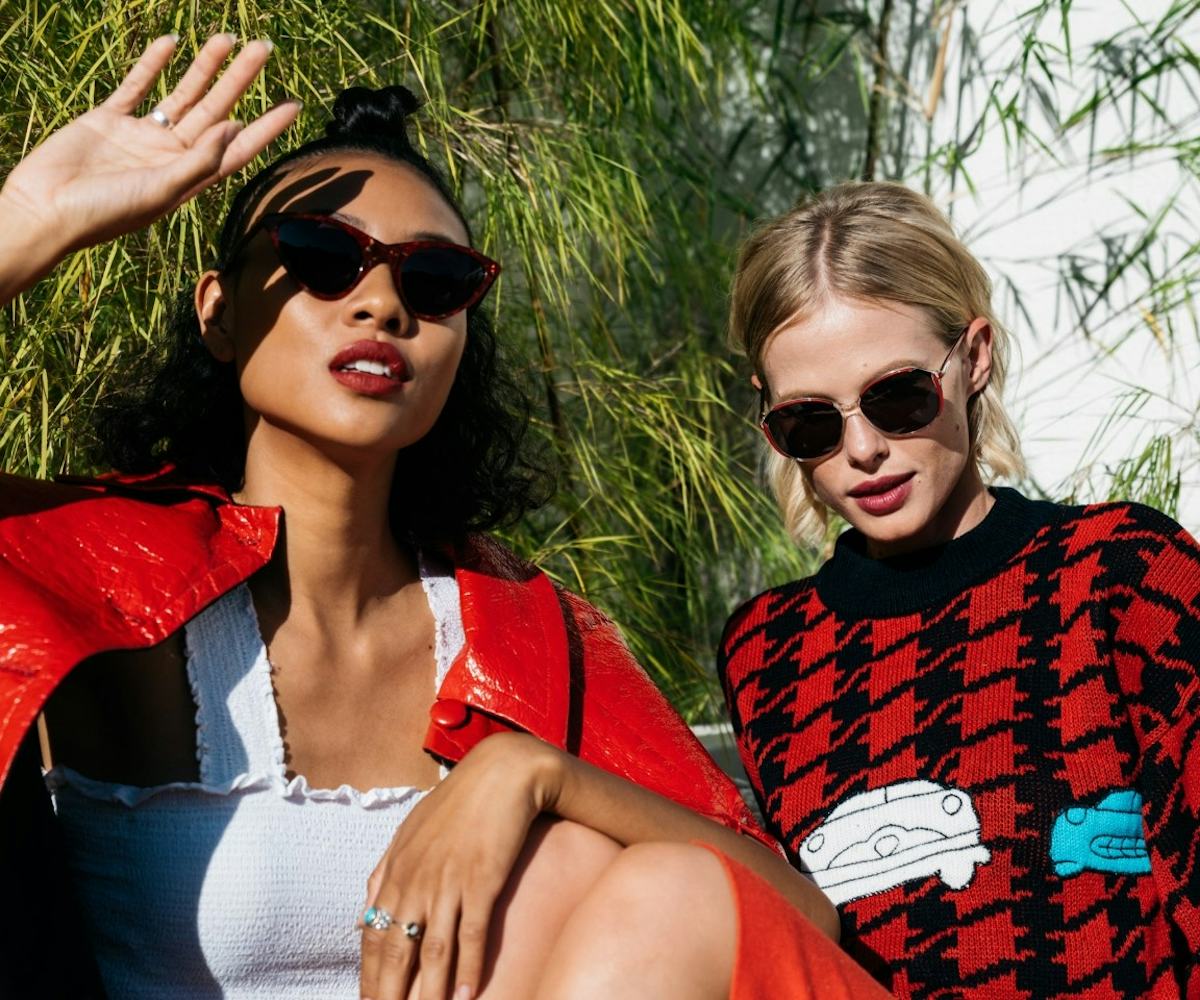 Photo Courtesy of Thrilling
Thrilling Is Your Newest Shopping Destination To Score Vintage Fashion
The e-commerce site is offering your favorite stores' inventory online
The act of shopping for vintage and secondhand fashion has hit the mainstream over the past few years, as consumers (and the industry at large) increasingly become focused on conscious, sustainable habits and purchases. Large online retailers, such as The RealReal, have found success in this growing sector, while vintage brick-and-mortars are amping up their digital presence to adapt to these new shopping practices. E-commerce site Thrilling is a combination of both, tapping into physical vintage storefronts and offering their coveted inventory online.
Founded by Shilla Kim-Parker, whose career background spans from investment banking to media, Thrilling is the result of her lifelong love for scouring and scoring rare vintage fashion. After noticing the rise of secondhand shopping, she quickly realized that it didn't entirely benefit the mom-and-pop stores that have been around all along. "They've been completely left out of the conversation," Kim-Parker tells NYLON. "They have billions of items of incredible vintage that's just lying in digital darkness. So we help them go online."
Thrilling handles the technology and front-end logistics for the stores that they work with. "We go and pick up the clothes from the store, we do the photography in our studios and all through our app that we developed, and then bring the clothes back, usually within 24 hours," explains Kim-Parker. Once an order for a specific item is placed online, Thrilling provides a shipping label and the store packs and sends everything out.
So far, the site features about 50 businesses from across the country in cities like New York, Los Angeles, Seattle, Portland, and Denver, along with Minneapolis, Austin, and Phoenix to soon join its roster. Some favorites of Kim-Parker are The End from Yucca Valley, whose owner Kime Buzzelli "is revered in the vintage community," as well as Awoke and Hamlet's from New York. Thrilling has also started to experiment in partnering with Goodwill locations throughout Southern California, offering a curated selection of their high-end, quality items. (A quilted Burberry jacket? Yes, please.)
The overall selection on the site — mostly statement staples — generally ranges from $30 to $200. And while many shoppers might enjoy traditional IRL vintage shopping for the "thrill of the hunt," Thrilling adapts to a seamless online experience by curating its inventory by trend or style, depending on the season. Most recently, holiday sweaters and metallics were highlighted on the site.
There's also a Personal Shopper service in case you're interested in something very specific; Thrilling can tap into its network to find what you're looking for, even if it isn't listed online. "We have nearly several million dollars worth of inventory on our site, but we have access to almost half a billion dollars worth of inventory offline that are still sitting in these stores. And so we can provide access to a lot of those items," says Kim-Parker. For the businesses involved with Thrilling, they're given access to the site's valuable resource of shopping data, whether that's figuring out their demographic (25 to 45 years old is Thrilling's sweet spot) or simply what customers are searching for.
In 2020, Kim-Parker hopes that Thrilling will have hundreds of stores on its site, especially from every major U.S. city. After that, she has her eyes set on adding retailers from abroad (Paris, London, and Tokyo, for starters). "I have this ambition about helping the environment and wanting to eliminate the stigma around secondhand shopping," says Kim-Parker. "Just make it shopping. That's what I want people to think of first."