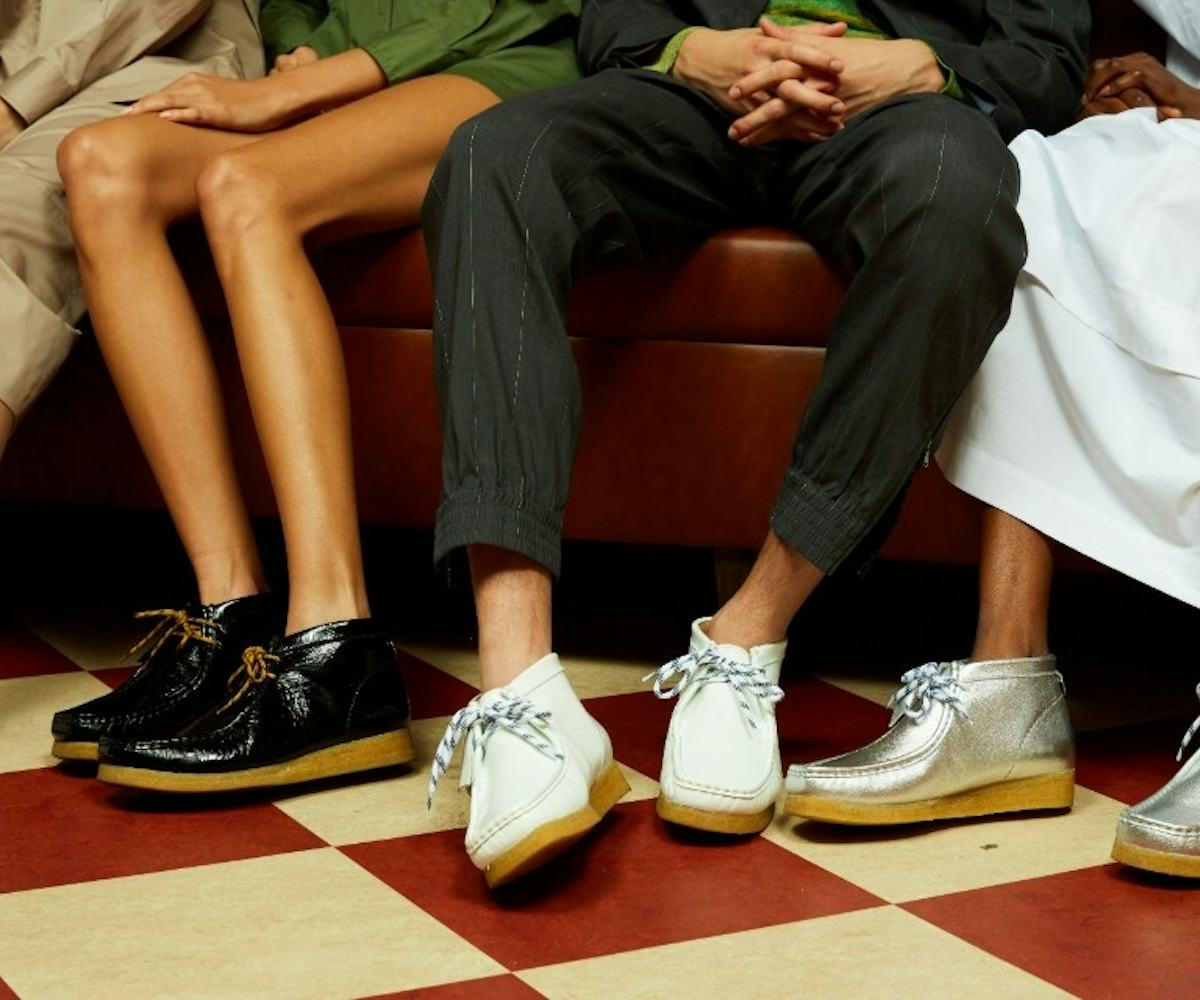 Courtesy of Clarks and Tibi
Clarks Are Getting A High-Fashion Moment
The practical shoe beloved by moms everywhere has partnered with Tibi for three new interpretations of the Wallabee Boot
It was only a matter of time before Clarks got their own high-fashion treatment. The practical shoe beloved by moms everywhere has partnered with Tibi for three new interpretations of the Wallabee Boot. The new design will debut during Tibi's show during New York Fashion Week this month.
The shoes feature Clarks-level durability and its signature crepe sole with added details from Tibi like striped nylon laces and a metal ring around the heel tab. They also come in three wearable colorways: white, black, and a metallic silver.
While the shoes will make their debut during Tibi's Fall 2020 show this month, you won't have to wait long to get them for yourself (or your fashion-conscious mom), as they'll be available for purchase at Tibi's flagship store in New York as well as Tibi's website on February 14 for $245. It might be the only shopping purchase your parents will ever approve of.
Other divisive shoe brands have taken off in fashion sects over the past few years, from Balenciaga's take on Crocs to Birkenstocks being worn by, well, everyone. Clarks also recently got its own mini-makeover courtesy of NEIGHBORHOOD. It's possible that Tibi's collaboration with Clarks could be the move that brings the sensible walking shoe to that next level.