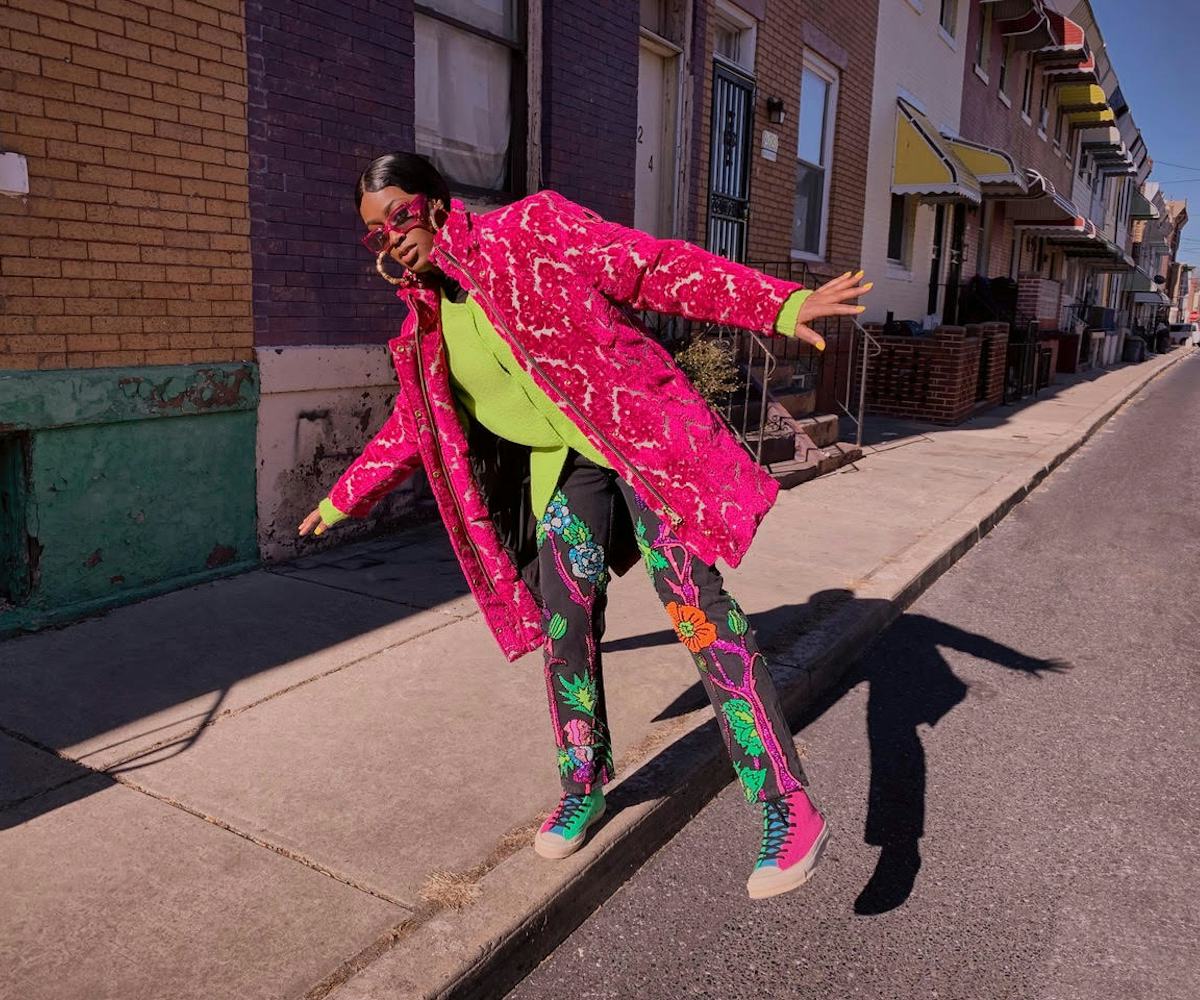 Photo courtesy of Apple Music, shot on iPhone XS.
Step Into Tierra Whack's Colorful World With Apple Music's New Movie
See the promo featuring its newest Up Next artist here
When Tierra Whack released Whack World last year, she made a bold statement about her artistry and the wave she was riding: her own.Billed as a visual and auditory project, Whack World showcased the artist's commitment to a colorful creative vision that feels revolutionary in a rap industry where carbon copies guarantee success. And just to make us all feel bad about how much we fail to get done in a day, Whack World takes us through 15 songs and just as many looks in just over 15 minutes. We stan an efficient queen, and we're not alone.
Apple Music is joining us in recognizing Whack's ingenuity by making the Philadelphia native its most recent pick for Up Next artist. Every month, this program spotlights and promotes rising talent with the full power of the brand behind it. Whack is in good company with artists like H.E.R., Daniel Cesar, and Khalid headlining Up Next before her.
Today, Whack is sitting down with Ebro Darden—Apple Music's global editorial director for hip-hop and R&B—on Beats 1 to talk about the impact of her visual album, which has nearly three million views on YouTube. She's also front and center in her Up Next video, which was shot completely on the iPhone XS and will be available February 26 (I clearly need to step my game up with my phone). Check out the promo below.
As for her place in the music world, this is what Whack told Apple Music about her big picture goals for her female peers: "Being a female in music I just, I want everybody to, all the women to come in, and we huddle up and we work together and we help each other. You know, I'm willing to dim my light so that somebody else can shine because, like, we all have to find our inner lights, and shine in one world."
She deserves every good thing coming to her.