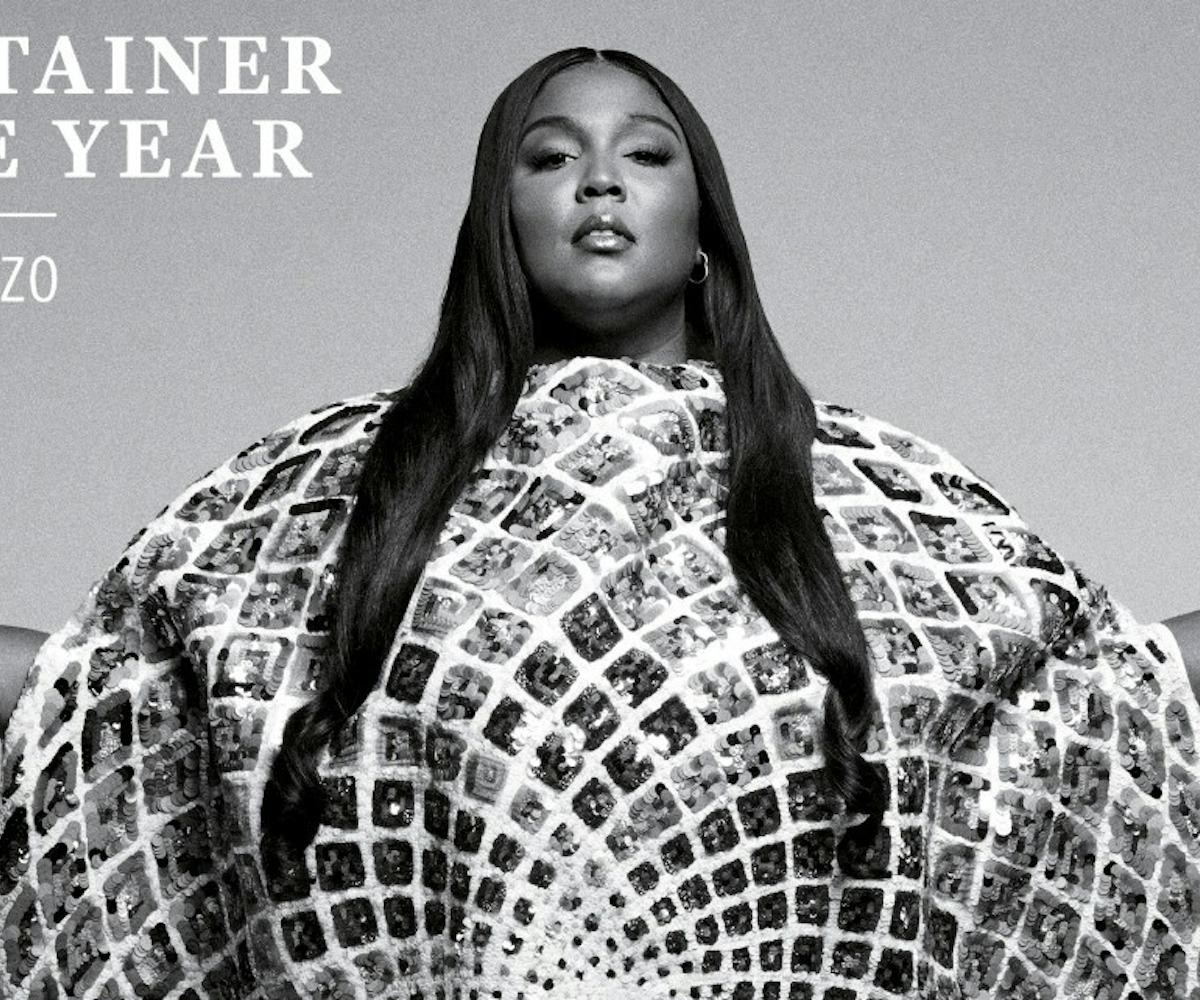 Paola Kudacki for TIME
Lizzo Covers 'TIME' Magazine As Entertainer Of The Year
The pop singer has had a momentous year
Lizzo has been named TIMEMagazine's2019 Entertainer of the Year. The publication shared the news on Wednesday alongside their selections for Athlete, Guardian, Businessperson, and overall Person of the Year, which was awarded to young climate activist Greta Thunberg.
TIME writes that the pop singer was picked for the distinction "not just for the music she makes, but for what she represents;" Lizzo is a beacon of body positivity and representation which clearly resonated this year. In an accompanying video for TIME, Lizzo reasoned that her current rise was a result of mainstream culture becoming much more inclusive in recent years: "Being a Black woman is popping, but like right now in mainstream culture, we're getting a little bit more respect, and getting our due. I've always been singing about the same shit, I just think people are ready to hear it and they're also ready to receive it from someone like me."
The "Good As Hell" singer also discussed the nude photos she posted on her social media in early December, saying, "Seeing the beauty in your naked body is really important. i think that naked bodies are artful, masterful, like you are a work of art, so I take nudes. There was this one nude that I think was just so beautiful I couldn't not post it, and it received so much positive attention...And now, celebrating that is something I share with the internet."
The pop singer has had a breakout year, as her 2017 single "Truth Hurts" and 2016's "Good As Hell" rose on the charts this year thanks in part to viral videos on TikTok. Her first major label release, Cuz I Love You, was released this past April, and helped the singer amass eight Grammy nominations, the most of any artists in the running for the 2019 awards. Earlier this year, Apple announced Lizzo as its Breakthrough Artist of the Year, and she took home Video of the Year and Album/Mixtape of the Year at the 2019 Soul Train Awards.