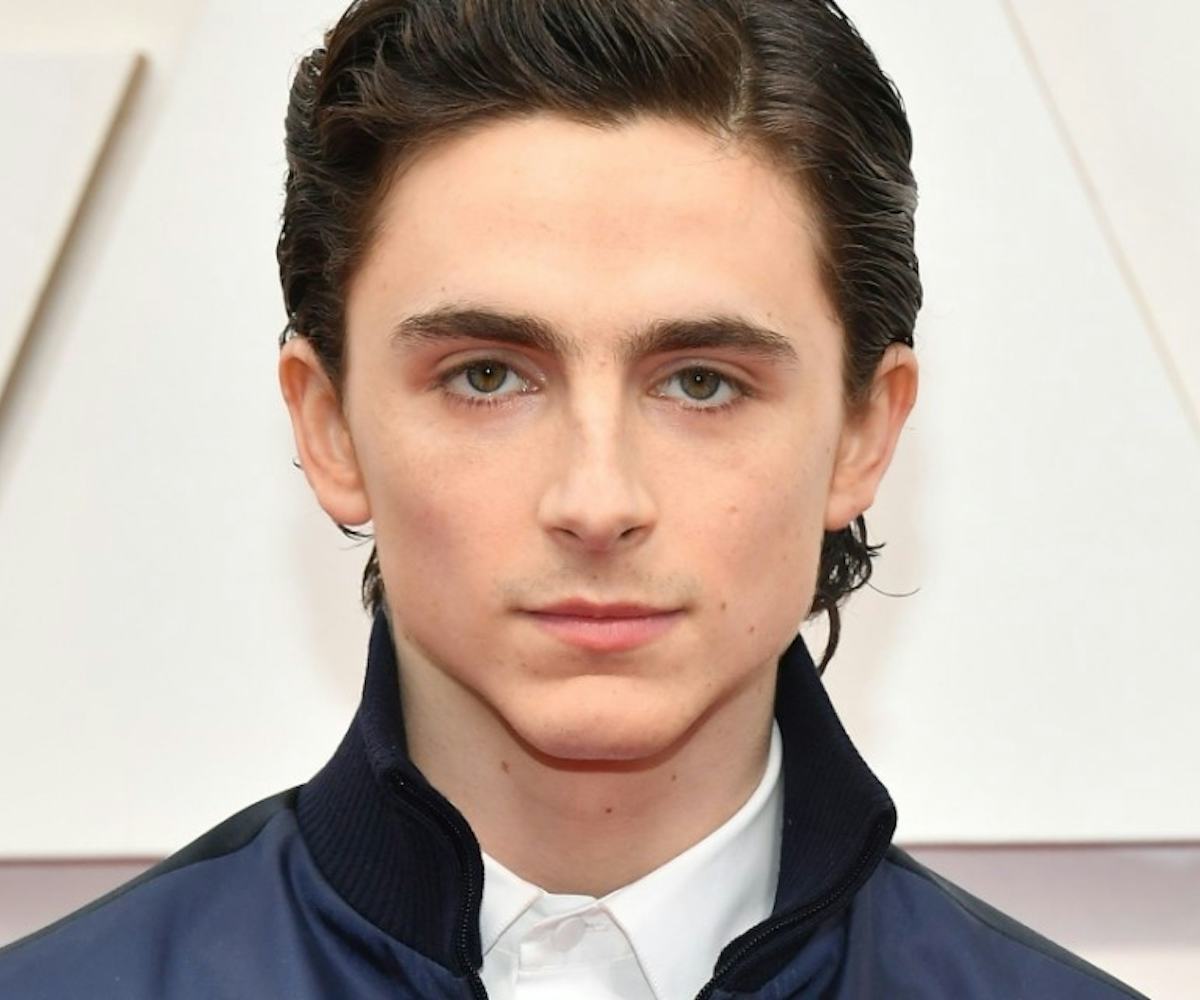 Photo by Amy Sussman/Getty Images
Timothée Chalamet Looked Like A Prep School Villain At The 2020 Oscars
Is this a hint for his next film?
On Sunday night, Timothée Chalamet graced the 2020 Oscars red carpet in a look straight out of a high school film — in a good way. Dressed in a Prada suit that featured a decorative prep school-esque brooch courtesy of Cartier, and his normally floppy curls slicked all the way back, Chalamet could immediately leave the Oscars and resume his post as a young villain-in-training. His next role, maybe?
Although Chalamet is, sadly, not a nominee this year, the Academy announced last week that he would still be in attendance as an announcer at the 2020 Oscars ceremony, joining Zazie Beetz, Gal Gadot, Mark Ruffalo, Kristen Wiig, and a slew of other stars as award presenters. Chalamet was last nominated for an Academy Award in 2018 for his performance as Elio in Luca Guadagnino's Call Me By Your Name. Most recently, he played the role of Laurie in Greta Gerwig's excellent Little Women adaptation. His co-stars Saoirse Ronan and Florence Pugh are both up for major awards at the 2020 Oscars Ceremony: Best Actress in a Leading Role and Best Actress in a Supporting role, respectively. Little Women on its own is up for Best Picture.
Ahead of Sunday night's award show, Chalamet teased his Oscars appearance and a possible outfit with an Instagram photo of him in pale pink slacks and a white T-shirt with the caption: "Who's going to watch tonight?"
See photos of Chalamet's full Oscars fit, below, and all of the best red carpet looks here.