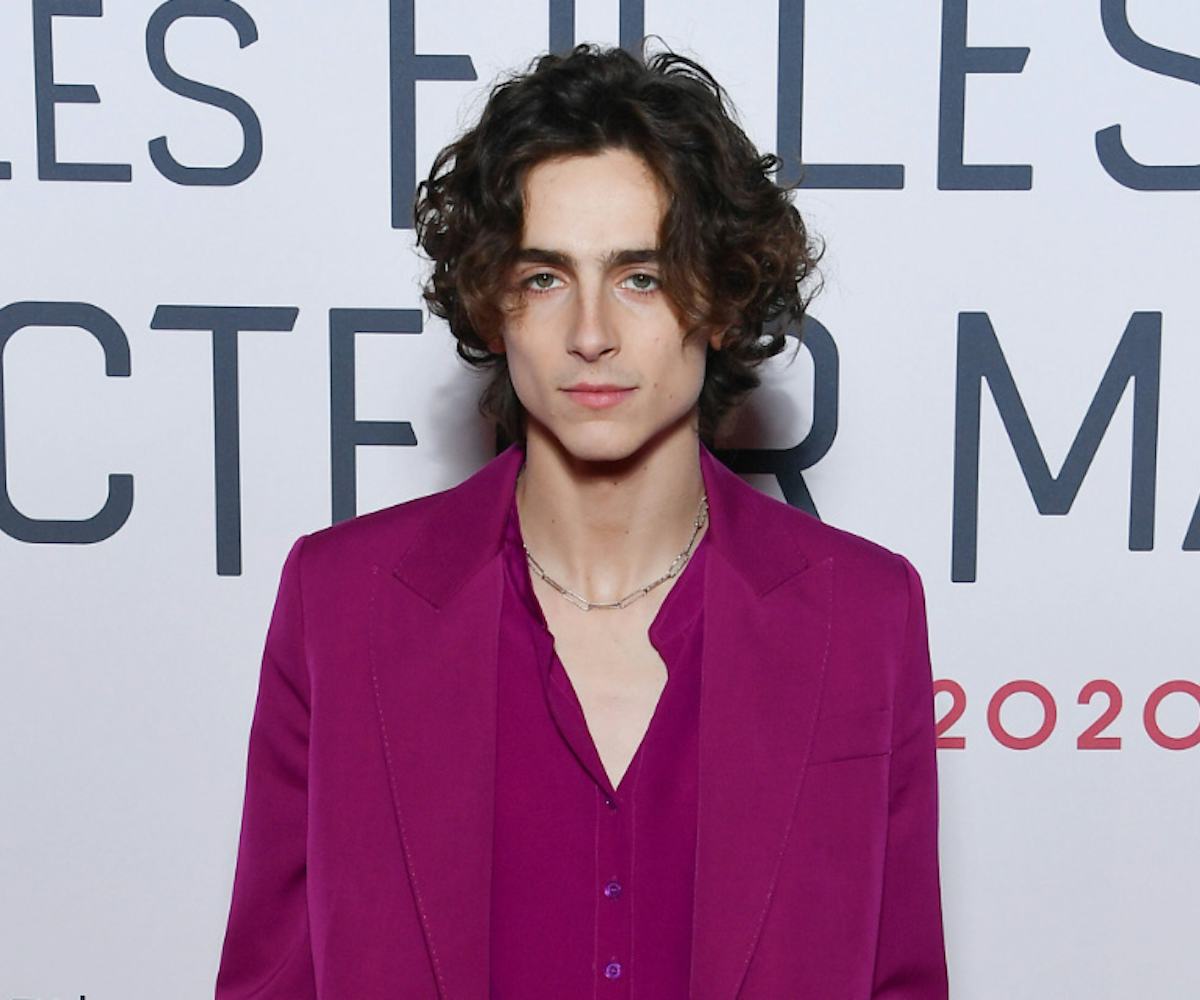 Photo by Stephane Cardinale/Corbis/Corbis/Getty Images
Timothée Chalamet's Latest Red Carpet Flex? An Eiffel Tower Keychain
Forget the Louis Vuitton harness!
The Little Women promotional tour is in full swing, and the cast's latest premiere took place in Paris on Thursday. Which means: a new Timothée Chalamet fashion look. And his latest red carpet flex? A freakin' keychain. Of the Eiffel Tower! (Insert French exclamatory here.)
But let's discuss the actual 'fit first. To one-up his look, Chalamet, who's reportedly his own stylist (again, flex!), opted for a full-on magenta suit from Stella McCartney's Fall 2019 collection. His Japanese-tailored "Bell" jacket and cropped "Carlie" trousers are made from wool twill, while his "Eva" shirt comes in a breezy silk crepe de chine — the optimal material choice for when you want to wear your shirt slightly undone (which he does).
Chalamet's other accessories include a solid pair of black boots (love that for him), delicate chain necklace by Vita Fede, and a few silver rings, including one by Nouvel Heritage, but they all pale in comparison to his keychain. We're not entirely sure how he acquired this item (possibly a gift from the fan) or why (because Timmy's a sweet boy, damnit), but all of the actor's other style flexes have gone out the window. Forget the Louis Vuitton harness! Who cares about the sequined hoodie! Or the paint-splattered overalls! That Haider Ackermann suit that I think about at least once a day? Over! It's only tourist-friendly keychains from now on.
See the full look, below.