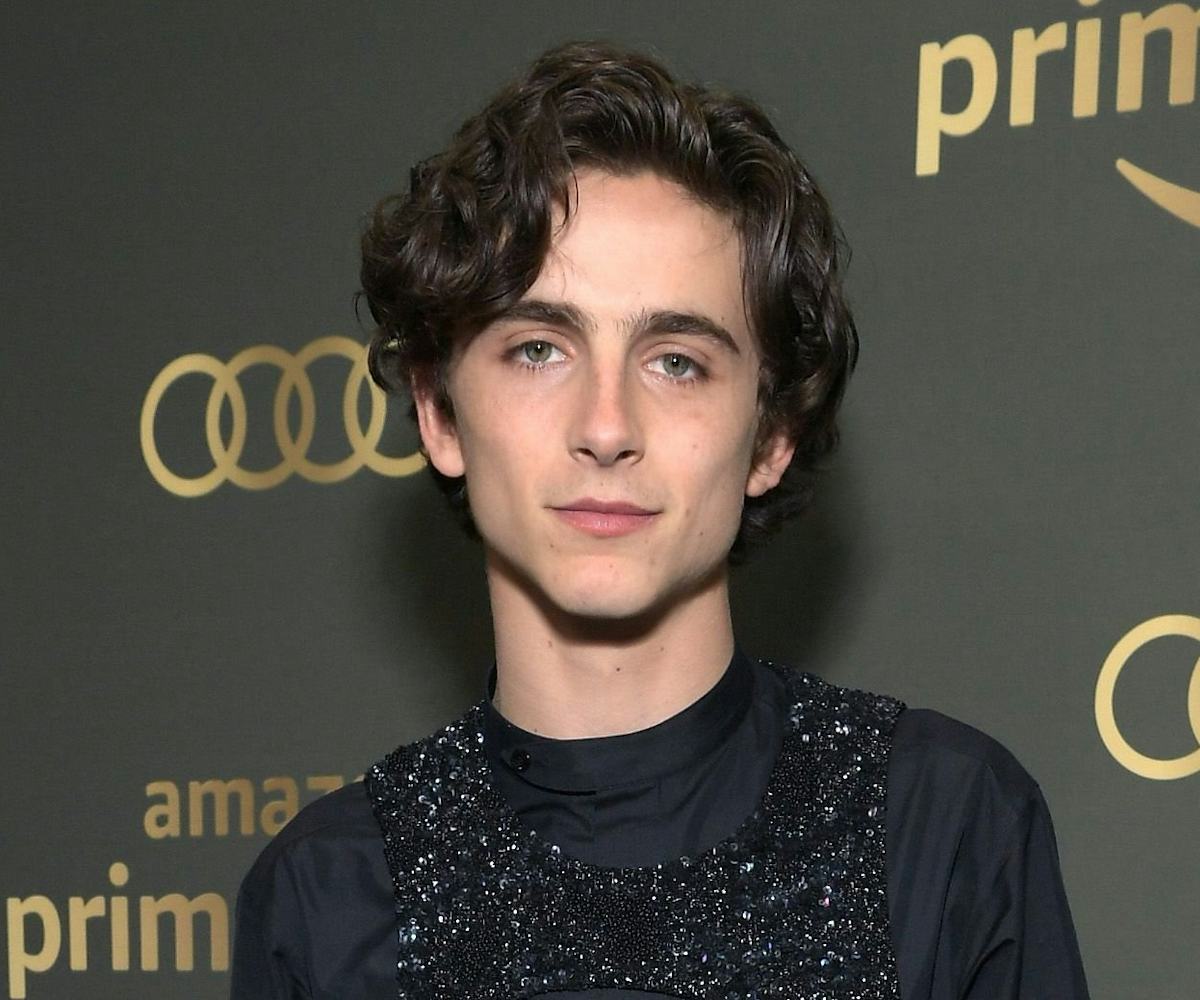 Photo by Emma McIntyre/Getty Images
Girl Who Sat Next To Timothée Chalamet On A Flight Proves He's Actually A Great Person
A girl who sat next to Timothée Chalamet on a plane detailed her experience, and what I learned from it is that he's a genuinely good person who cares about his fans. I have now decided to stan.
On Tuesday, Twitter user @Alankruthahaha, whose name is listed as Alankrutha, posted a thread telling the story of her conversation with Chalamet, who she worked up the courage to talk to after an hour and a half on the flight.
After she started talking to him, he proved that he was genuinely just as interested in her life as she was with his. Alankrutha says that he asked her questions about her job in project management and her life in general, and did so with sincerity. She was also excited to report that he pronounced her name correctly and was just as obsessed with The Office as her. She says, too, that he was so open and friendly that she "spoke to him as [she] would a friend." My heart!
She also shared some incredibly relatable and cringeworthy moments between the two, which mostly happened due to her nervousness. Some included her asking why he was sitting in economy class, if he's met Beyoncé, and her telling him she Googled his height. I personally related to her telling him that she stalked his Wikipedia page.
Thanks to Alankrutha, we also got some random facts about Chalamet's life that we wouldn't have otherwise known, like the fact that he loves Easy A.
Alankrutha's only regret? That she didn't ask him to drop his skincare routine. That would have been epic.