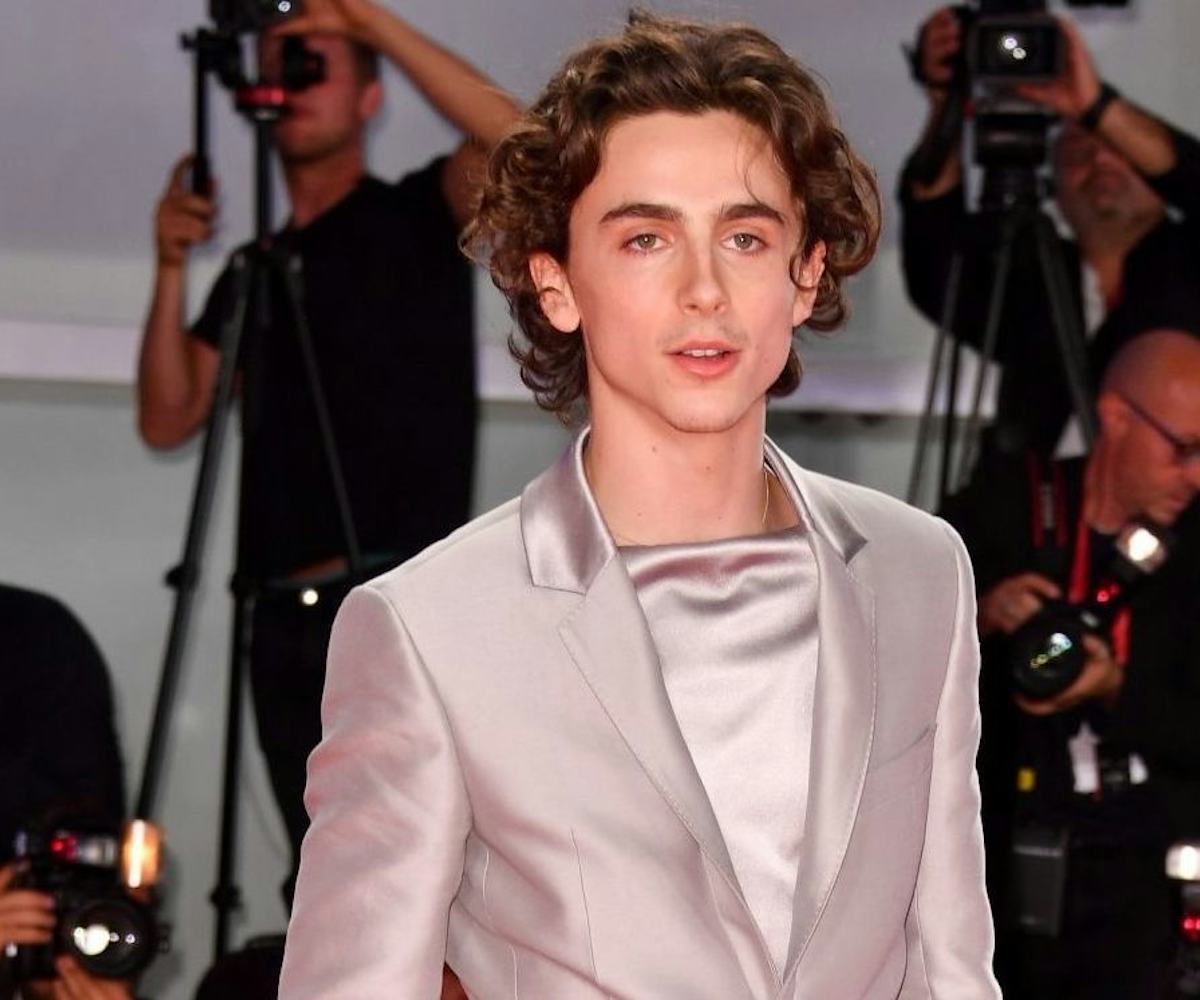 Photo via Shutterstock
Timothée Chalamet's Suit. That's It, That's The Post.
Only he can make cummerbunds look cool
Though his epic bowl cut is long gone, Timothée Chalamet proved he was still the true king of men's style at the premiere for The King last night. His perfectly tailored suit proved that men could have amazing red carpet style if they just, you know, tried.
Chalamet, who never disappoints us with his style choices, made an unexpected style move on the red carpet last night. Though he's usually known for wearing unconventional fabrics and avant-garde accessories to prove his prowess, he instead opted for an expertly constructed suit on the red carpet at the Venice Film Festival last night. Leave it to him to make cummerbunds look cool.
The suit he wore, made by Haider Ackermann, was a monochrome ensemble with tons of iconic construction choices. His sleeves are just a touch long, while a cummerbund was used like a belt cinched at his waist, over the suit jacket. The same fabric of the suit was used on the undershirt, which went all the way up to his neck.
Chalamet made the pants his own, too: The freshly pressed pants were rolled up at the bottom to better show off his classic black boots, something I've never seen done with a suit before. The unexpected choice looked perfect, so here's hoping that it becomes a trend.
Basically, all men should be looking to him for inspiration when it comes to red carpet dressing. If he weren't such an amazing actor, I'd want him to make a career switch to styling.