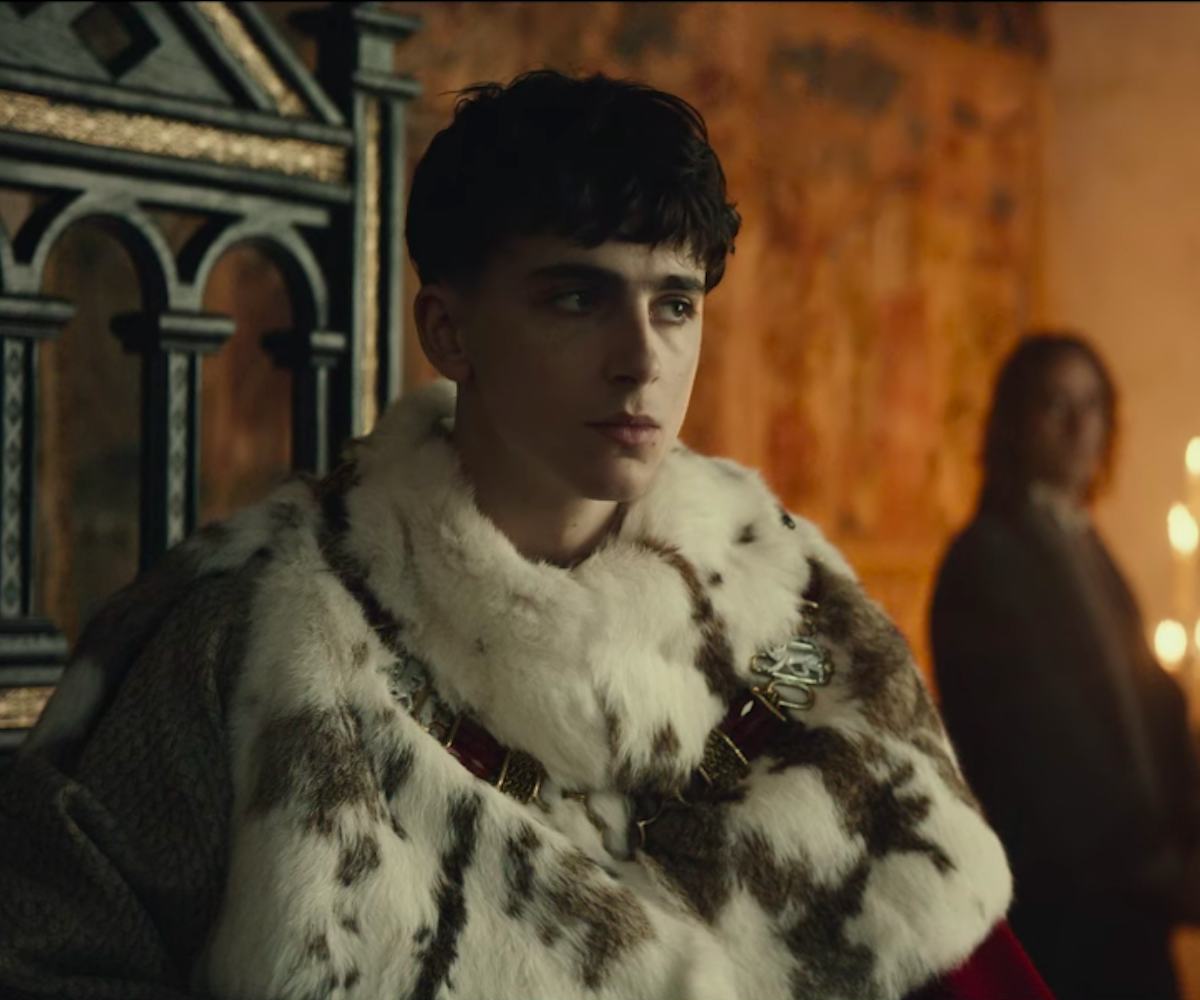 Screenshot via YouTube
Timothée Chalamet Is A Brooding 'King' With A Stellar Bowl Cut In New Trailer
The film also stars Lily-Rose Depp and Robert Pattinson
Netflix debuted the teaser trailer for The King, which stars Timothée Chalamet as a prince who is reluctant to be king. Finally, we get to see that iconic bowl cut in action.
In the film, Hal (Chalamet) is not interested in taking the crown from his father, but, after he dies, he's forced into the throne and named King Henry V. With the new role, he must "navigate the palace politics, chaos, and war his father left behind, and the emotional strings of his past life." The trailer shows him doubting the politicians he's forced to work with, and looking altogether displeased with the fact that he has to keep on with a war that he didn't start. So, if you were looking for hours of brooding from Chalamet in really good royal attire, then this will be the perfect film for you.
The film also shows the power dynamic that comes with his new title, and how that takes a toll on his friendships. His best friend and mentor, played by Joel Edgerton (who also co-wrote the film), has to remind him that "King has no friend, King has only followers and foe." Too, we get glimpses of the film's other stars: Lily-Rose Depp, Robert Pattinson, Sean Harris, and Ben Mendelsohn.
The King will come to Netflix sometime this fall. Watch the trailer, below.