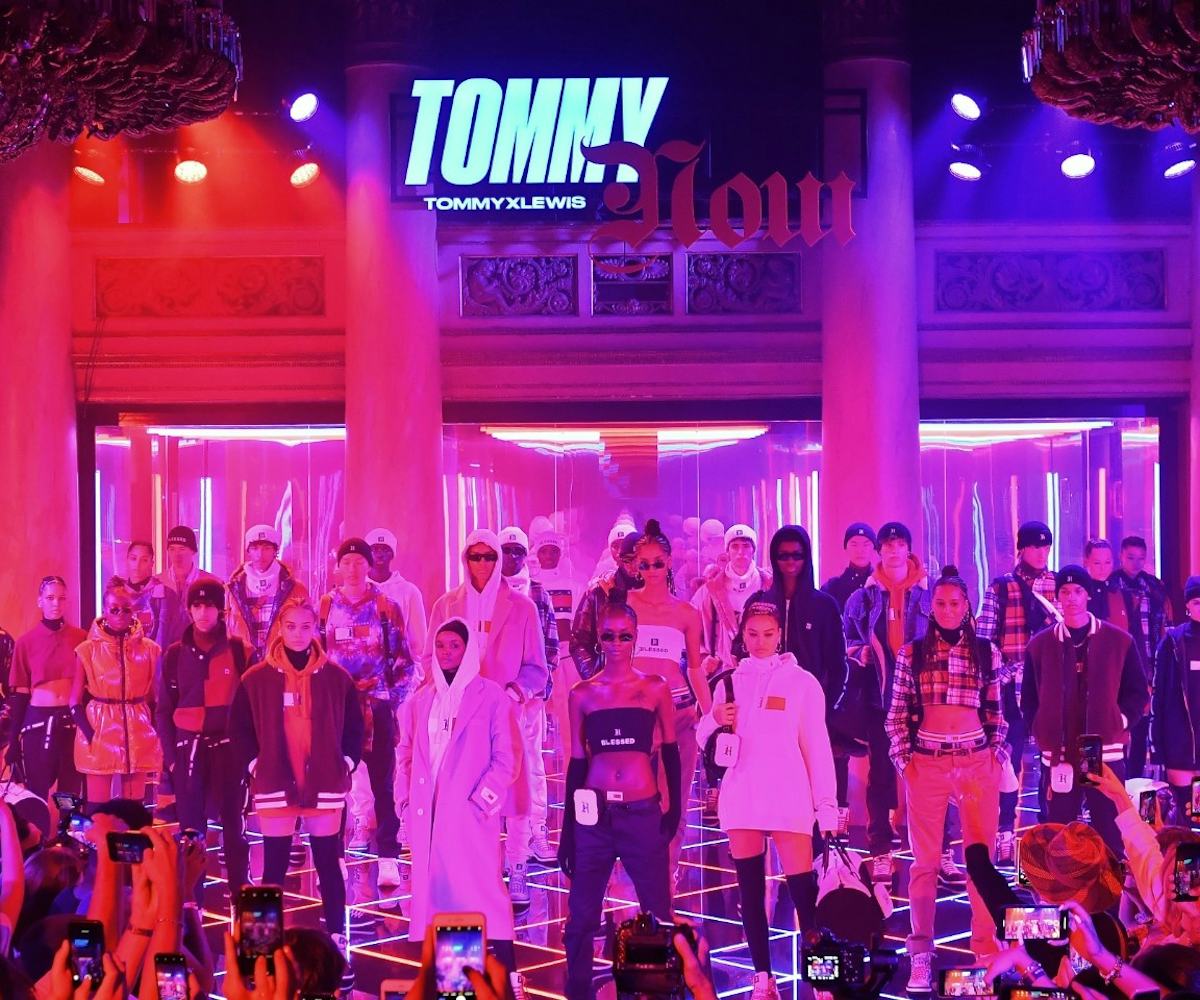 Photo by Jacopo Raule/Getty Images for Tommy Hilfiger
Tommy Hilfiger Will Highlight Sustainability At Its Spring 2020 Show
Following a two-season collaboration with Zendaya, the next TommyNow runway experience will return to London Fashion Week
On Tuesday, Tommy Hilfiger announced that the next TommyNow Spring 2020 runway experience will return to London Fashion Week, along with a focus on sustainability. (Previously, the fashion spectacle has touched down across the globe, from Los Angeles to Milan to Shanghai.) Following a two-season collaboration with Zendaya, with shows held in both Paris and New York, Hilfiger's namesake is continuing its partnership with Formula One world champion Lewis Hamilton, totaling four collections together, including the upcoming Spring 2020 line.
The new range by Hamilton and Hilfiger will boast more than 75 percent of total styles sourced from more sustainable materials and produced within a supply chain of partnerships with a reduced negative impact on the environment. The collaboration will also feature recycled materials, sustainably-sourced and organic cotton, vegan leather alternatives, low-impact denim washes, and more.
"We are determined to be one of the leading sustainable designer lifestyle brands in the world, and this is a commitment we share with Lewis" said Hilfiger in an official statement. "Since day one, Lewis and I have been on a journey to incorporate innovative production principles and sustainable materials into each of our collaborations. We are proud to accomplish new milestones every season, with Spring 2020 being our most sustainable collaboration yet."
TommyNow's eighth runway experience will take place at the Tate Modern on Feb. 16 in London, and will present the Tommy Hilfiger-designed Spring 2020 line alongside the latest collection from Lewis. As with past "see-now, buy-now" shows, every garment on the runway will be immediately available for purchase online, at Tommy Hilfiger stores, and at select retailers worldwide.