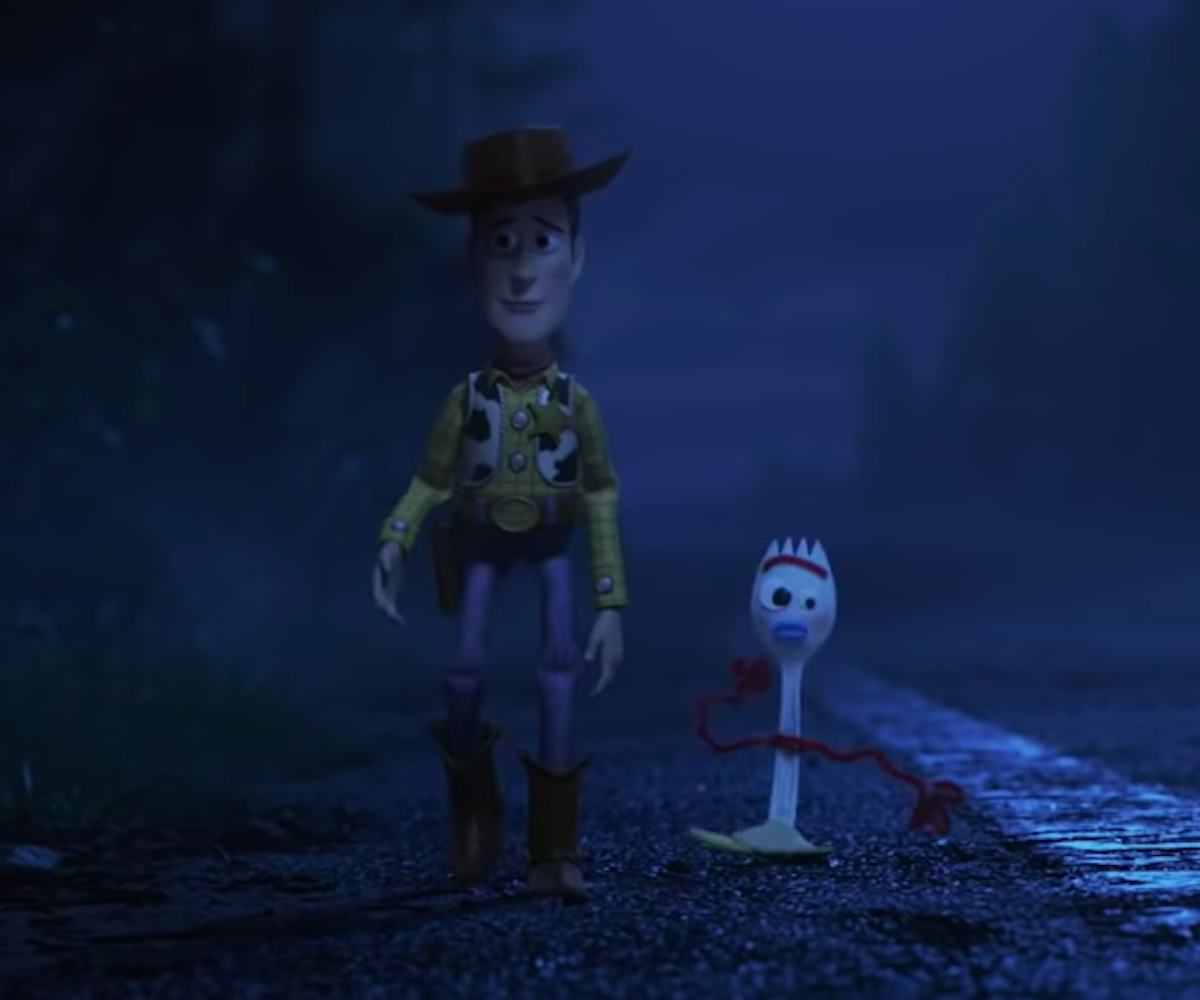 Photo courtesy of Disney Pixar.
Woody Is Having An Existential Crisis In 'Toy Story 4' Trailer And We Relate
I need to journal about this
Disney Pixar has released the full trailer for Toy Story 4, and now I have questions about my life's purpose.
In the trailer, our beloved Woody is on another adventure to save a lost (spiritually and geographically) toy. This time it's a Forky, a spork that was made into a toy and is having a tough time adjusting. As they try to make their way back home, Woody runs into an old friend Bo Peep who is living the toy equivalent of the sweet life at an amusement park, making him question his purpose. "I was made to help a child," he says in the trailer. "I don't remember this being so hard." If these were human characters, it would be a bromance movie where the college intern teams up with one of the seasoned accountants to figure out their place in life and their company. As someone at an age right in the middle, I can relate to both sides.
Toy Story 4 brings back our favorite characters—Buzz, Jessie, Rex, the Potato Heads, and those little Martians—and all of the nostalgia of the franchise. But if the trailer is any indication, the movie is going to make many of us confront our present and future, not our past.
Nothing but respect for MY most anticipated film of the year. I just pray to god that there's a midnight screening so that I can avoid kids who think this movie is for them.
Toy Story 4
hits theaters on June 21. Check out the trailer below.