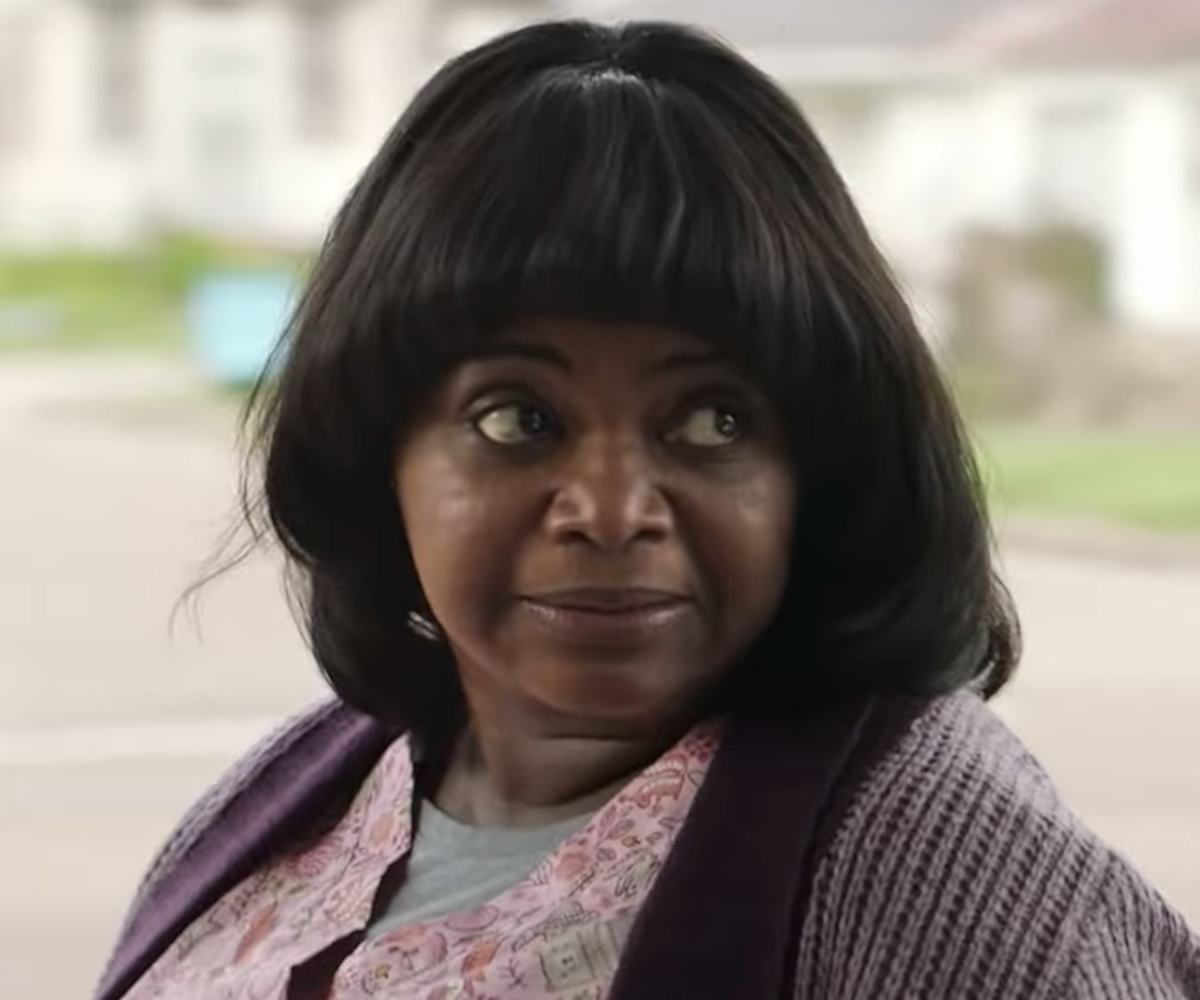 Photo Via YouTube.
Octavia Spencer Terrorizes A Group Of Teenagers In 'Ma' Trailer
"How does it feel to be on the outside looking in?"
Octavia Spencer goes dark in the upcoming horror film Ma. Produced by the same minds that brought us Jordan Peele's Get Out, the film focuses on a group of high-schoolers who allow their desires to party hard fall into the wrong hands, leaving everyone watching a little more hesitant about who they trust.
At first, Ma may seem like the start to a wild indie film about rebellious teens and discovery, but it quickly becomes evident that the only discovery being made is the obsessive nature of Spencer's character. "There's something off about Ma," one of the characters says. "Seriously? She's harmless," another responds. While her previous roles in films The Help, The Shape of Water, and Hidden Figures have all been incredible, it's exciting to see Spencer tap into a different side of herself.
Up-and-coming actress Diana Silvers and veteran Luke Evans also star in the film alongside Spencer. Ma, directed by Tate Taylor who also brought us Girl on The Train, opens in theaters May 31.
Watch the chilling full trailer below.