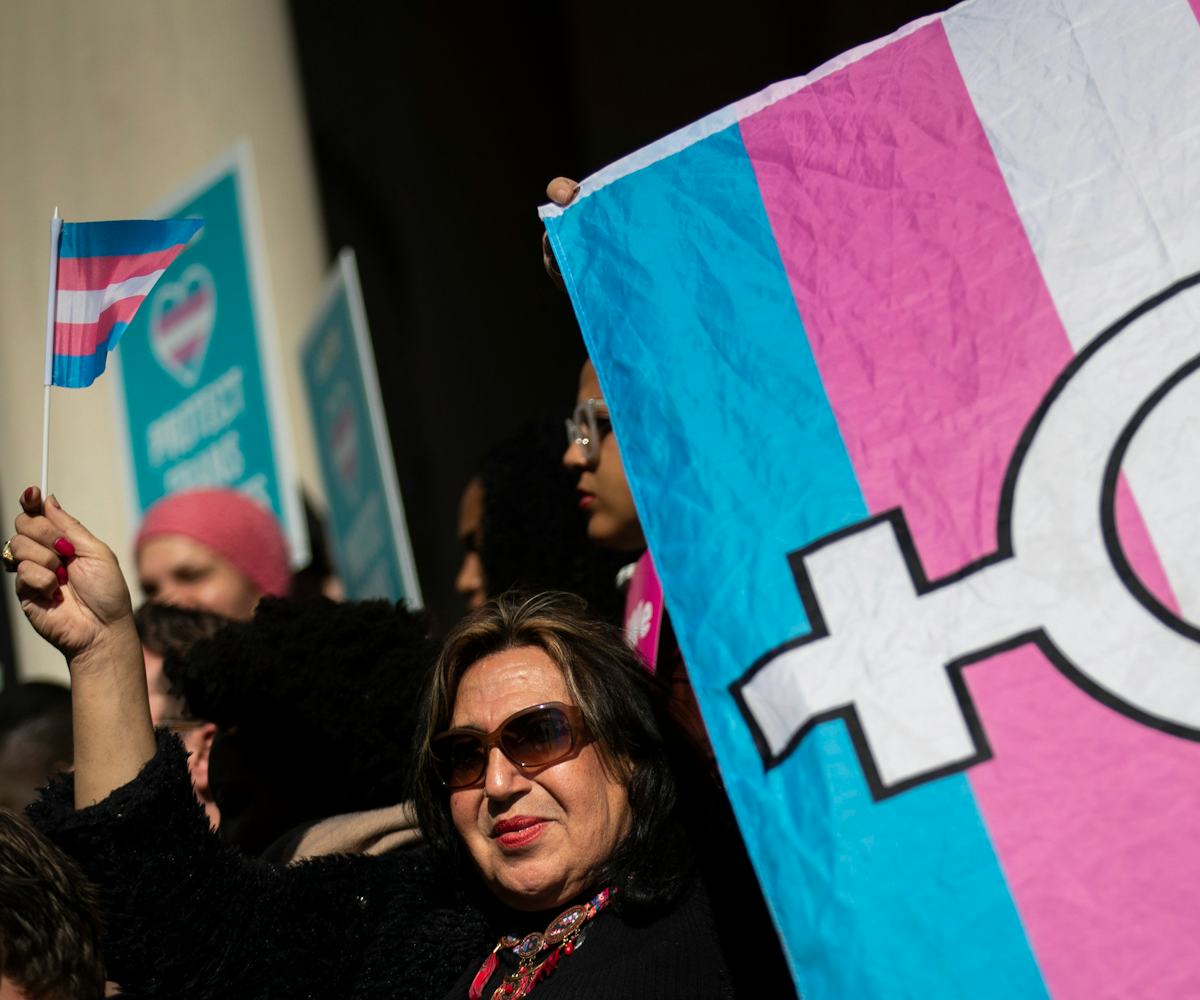 Photo by Drew Angerer/Getty Images
Trump Admin Proposes Rule Which Could Ban Trans People From Homeless Shelters
It's cruel and unnecessary
The Trump administration is continuing its crusade against trans people with a new bill that would keep them from accessing homeless shelters.
Ben Carson, failed presidential candidate and current head of the Department of Housing and Urban Development, proposed a potential rule on Thursday that threatens Obama-era protections for homeless trans individuals. This came just one day after Carson said that he "had no plans" to challenge the 2012 Equal Access Rule, which banned discrimination based on sexual orientation of gender identity. "I'm currently not anticipating changing the rule," he said, before doing exactly that.
The rule would allow federally funded homeless shelters to use their religion as an excuse to deny people admission into the shelter, or force trans women to "share bathrooms and sleeping quarters with men." The HUD, though, maintains that it "has no intention of removing the Equal Access Rule" but will be proposing a change which will "offer local homeless shelters greater flexibility when making decisions about individuals who may misrepresent their sex to access sex-specific shelters."
This argument is the same scare tactic that the conservative party uses to make people fear trans people in bathrooms, or in the military. It seems especially cruel, though, to target homeless trans people just trying to access a roof to sleep under.
Mara Keisling, the executive director of the National Center for Transgender Equality, said that this newly proposed rule "completely guts the Equal Access Rule." Keisling told the Washington Post, "The Trump administration is, once again, targeting the most vulnerable trans people by empowering shelters to turn people away and deny them equal access to services."