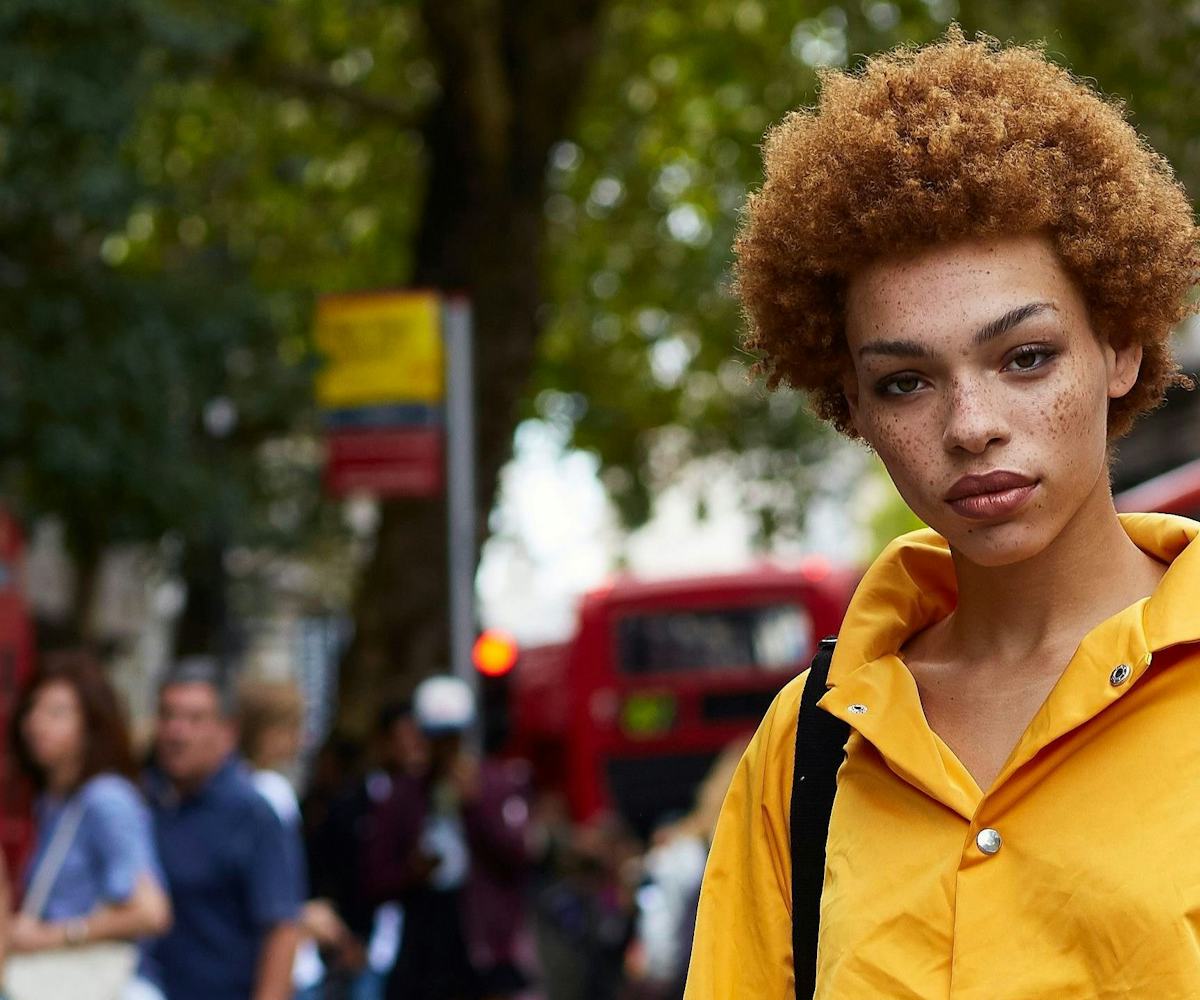 Photo via Dvora/Shutterstock
Model Claims She's Trans After Backlash From Her Transphobic Comments
Model Carissa Pinkston appears to have pretended to be trans after she posted multiple transphobic comments to Facebook and was subsequently dropped by her agency. Though she's since reversed her story and apologized, the claim makes her transgressions even worse.
Pinkston, who has walked for Savage X Fenty, wrote some offensive posts on Facebook under the name Rissa Danielle, which she's since deleted but which have been screenshotted and posted to Twitter. In one, she says, "Being Transgender does NOT make you a Woman. It makes you simply Transgender." Another, seemingly posted after the backlash started, mocked the outrage as a result of her comments. "I really do want to take back my Trans comment because if they can say they're Women I can reclaim my virginity."
She then said that she had been "fired."
But, instead of apologizing for her words and the impact they may have had, Pinkston claimed to be transgender. "I transitioned at a very young age and I've lived my Life as a Female ever since," she wrote. "It's been very hard to keep this secret but what I said about Trans-Women is a direct reflection of my inner insecurities and I have since come to realize that I am a Woman... WE ALL ARE!" Following this, many people, including her friends, said that the claim was a lie.
Aaron Philip, a trans model, posted Pinkston's words and said that she was "lying about being transgender online for clout in an attempt to save [her] career." Model Aleece Wilson, also known as Odd Freckles, posted a since-deleted Instagram post after she was called transphobic for not believing Pinkston.
"This is very upsetting to me because I've watched the struggles of my friends and family transitioning whether it's srs, testosterone, hormone blockers and so on," she said. "That shit is not a joke to me. Whatever sis does is her own business I hope she is honest with y'all and herself."'
Pinkston then seemed to take her claim back, though she doesn't say it outright. "I apologize for any transphobic remark I've ever made towards the Trans community," Pinkston wrote in a post. "I panicked and thought that if I came out as Trans that I could somehow make things better for myself, but it appears I've only made things worse. I am truly sorry. I'm only 20 and I'm human. I make mistakes." She also posted photos with trans model and Euphoria actress Hunter Schafer, as proof that "me being 'Transphobic' is stupid," in which she said that Schafer will no longer speak to her. I can't say I blame her.
As of now, none of her statements or posts are available on Instagram.