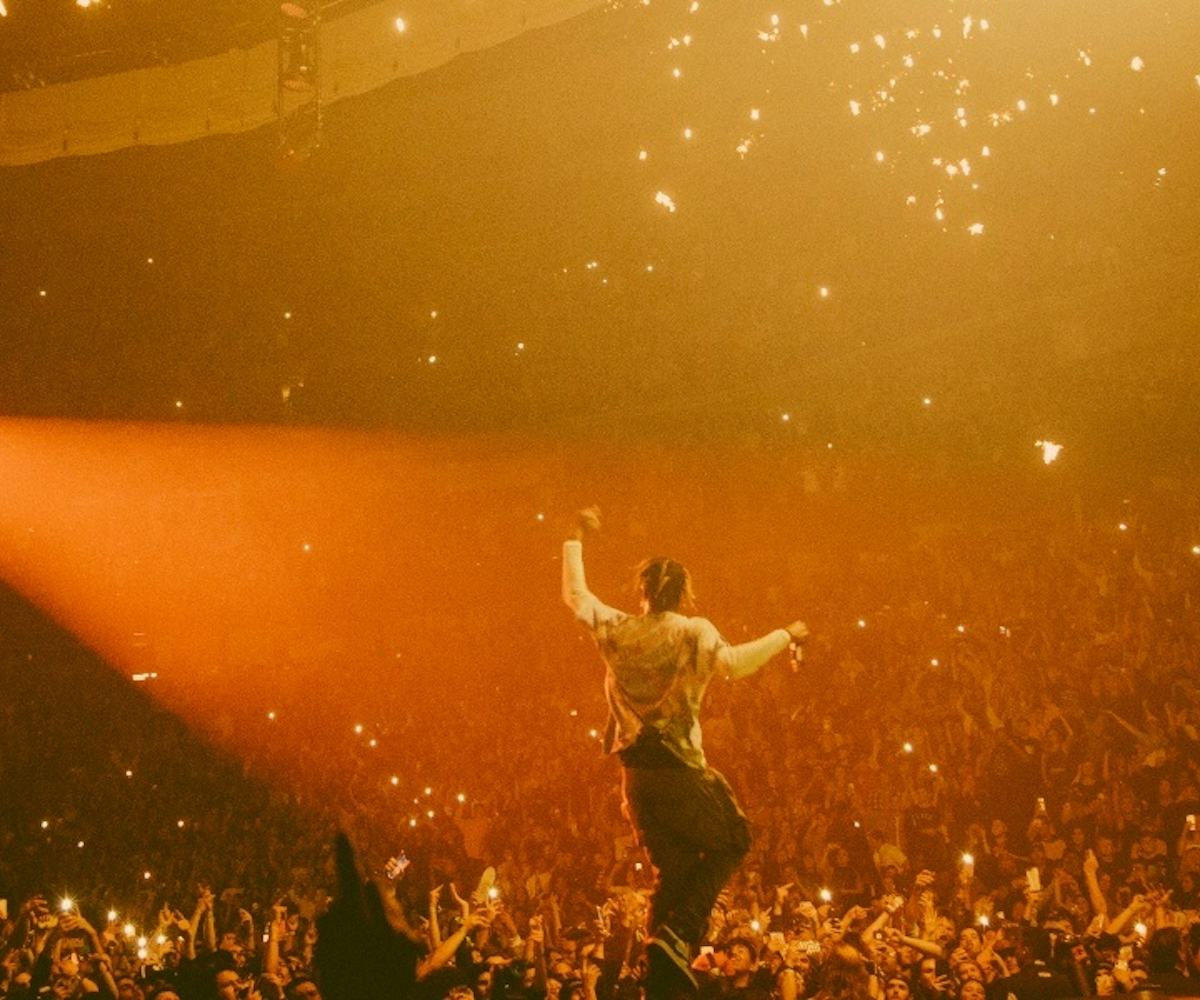 Photo courtesy of Netflix.
Why Fans Are Emotional Watching The Travis Scott Documentary On Netflix
Travis Scott just joined the ranks of Lady Gaga and Beyoncé by dropping his own documentary on Netflix. Look Mom I Can Fly chronicles the youthful chaos that ensues at his shows, his creative process, and, of course, his family life and relationship with Kylie Jenner—and his "ragers" are feeling really emotional about it.
To be fair, there are some really cute and tear-inducing moments with his daughter Stormi Webster, who is named as one of the film's executive producers, including one where she's "driving" a miniature car; the shot then switches to one of him driving his own toy car as a child.
Another emotional moment came when Travis' ASTROWORLD album didn't secure the Best Rap Album Grammy, losing to Cardi B's Invasion of Privacy. In the documentary, he is shown visibly upset about the loss. Fans were right there with him:
The strongest fan sentiment from watching the doc, though, is admiration for how Scott has emerged as one of the strongest voices in hip-hop and most influential forces of youth culture. The support from his ragers is real. They're inspired, and, thanks to him, they believe they can fly.
Look Mom I Can Fly is available on Netflix now.