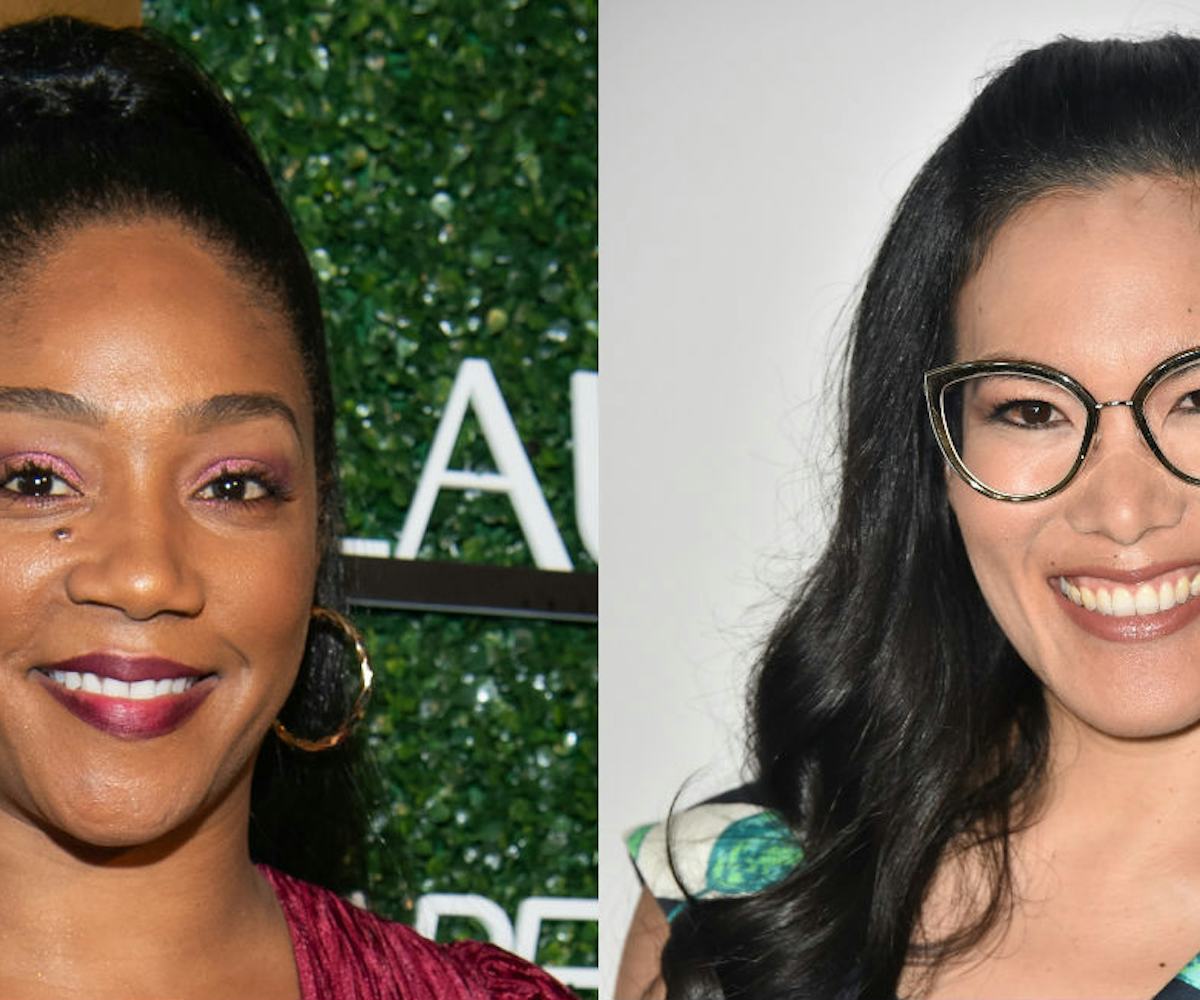 Photo by Emma McIntyre/Getty Images; Photo by Frazer Harrison/Getty Images.
Tiffany Haddish And Ali Wong Transform Into Horny Bird Women In New Netflix Show
There's no way a project with Tiffany Haddish and Ali Wong attached to it wasn't going to be funny, but Netflix turning the pair into cartoon characters has perhaps exceeded any and all of our expectations. Both actresses are set to star in the upcoming series Tuca & Bertie, from the creative minds behind BoJack Horseman, and judging from the first look, it's going to be equal parts horny and hilarious.
The comedians play a pair of 30-year-old bird women friends who live in the same apartment building. If you've ever seen Wong's Netflix stand-up or Haddish in one of her many projects (but specifically Girl's Trip), you know that neither is shy about talking about their sexcapades. But both approach the topic in different ways.
In the show, Haddish plays Tuca, the "cocky, care-free toucan," while Wong plays Bertie, the "anxious, daydreaming songbird," and, as Wong explains in the first-look clip, their characters mirror their IRL personas. "Tiffany's like out there and about and she's like funny and not repressed," she says. Case in point: In between taping, the two go through Haddish's DMs and, when Wong eggs her on to pursue one of the guys, she responds with, "Yeah, but he has herpes. No, thank you." Wong, who's married and has two children, admits that she's "kind of a recluse" and "a homebody," but no less sexual. Together, they're an unstoppable comedic duo.
Tuca & Bertie is set to premiere on May 3. See the first look here.