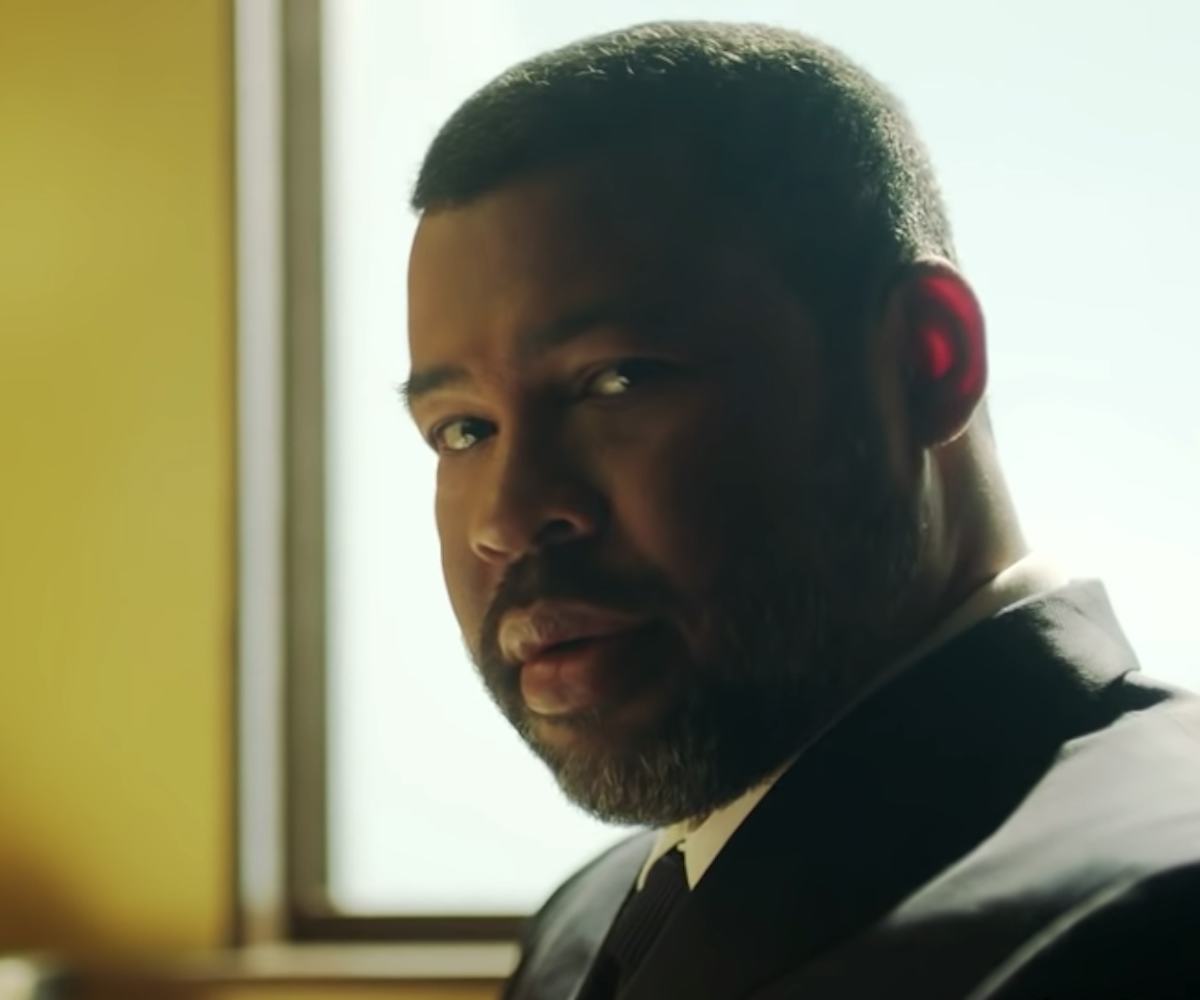 Screenshot via YouTube
Jordan Peele's 'Twilight Zone' Trailer Will Make You Want To Sleep With The Lights On
The first full-length trailer for Jordan Peele's upcoming remake of The Twilight Zone just dropped, and it's sure to get your skin crawling.
Peele's take on the series diverges from the original, but definitely still pays homage to it in a major way. The scariest thing in the trailer is how little the characters seem to know about what's going on. The amount of eerie, ominous questions like "What did you do to me?" and "Are you happy with your life?" is enough to get me sweating.
Peele serves as the executive producer, as well as the show's host. Each episode will cover a different story and the trailer shows a brief glimpse of Peele starring into the camera along with Adam Scott panicking on a plane, Sanaa Lathan stuck in a time loop, and Jacob Tremblay riding a bike around the White House. Kumail Nanjiani and Tracy Morgan also make appearances.
The first episode of The Twilight Zone will premiere on April 1 on CBS All Access. Watch the first trailer, below.