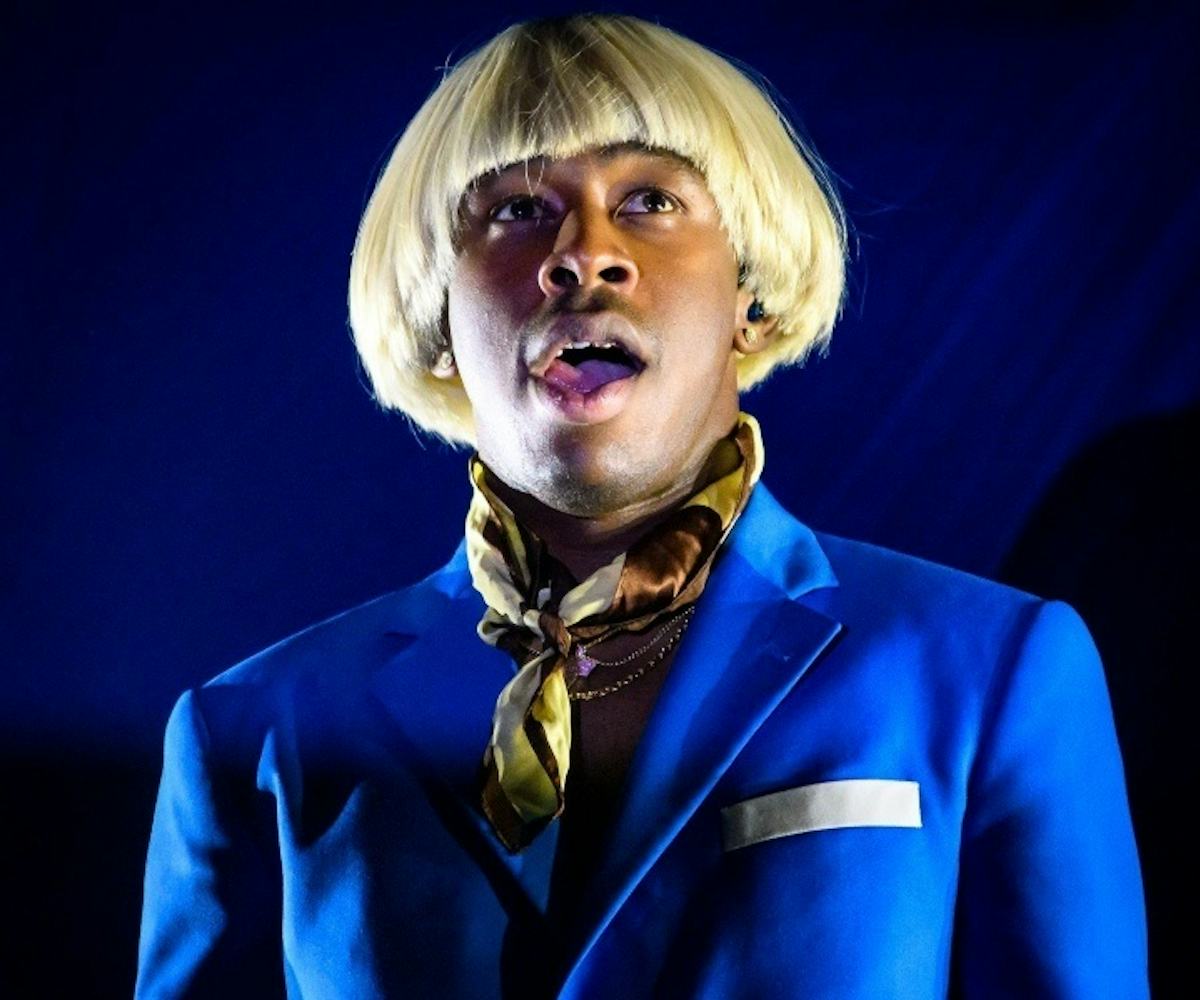 Photo by Angel Marchini/SOPA Images/Shutterstock.
College Student Is Accused Of Making Terrorist Threat After Posting Tyler, The Creator Lyric
That refers to killing people
These days, Tyler, The Creator is using his music to process his feelings about unrequited love. Long gone are the days where he shocked audiences with violent songs about rape and murder. But music is forever, and some of his 2011 lyrics have come to haunt him. Or rather, they have come to haunt a 21-year-old University of Alabama student who is facing legal action for writing some of the words to Tyler's "Radicals" on the school's campus.
According to CBS 42, Jack Aaron Christensen is being charged with making terroristic threats after writing the following lyrics on a library flip chart: "kill people, burn shit, fuck school." While there are no further details about the incident or what caused it, I know I've had my fair share of late nights and early mornings in university libraries that have made me feel just a few more pages away from saying "fuck school" myself.
News of the University of Alabama incident comes right after a ban prohibiting Tyler from performing in the United Kingdom was lifted so that Tyler could play two sold-out shows on his Igor tour. He'd been banned after they caught wind of lyrics from his 2009 mixtape, Bastard.
Interestingly enough, Tyler begins "Radicals" with the following message: "Hey, don't do anything that I say in this song, okay? It's fucking fiction. If anything happens, don't fucking blame me white America."
CBS 42 notes that "court records don't list a lawyer for Christensen who could be reached for comment."