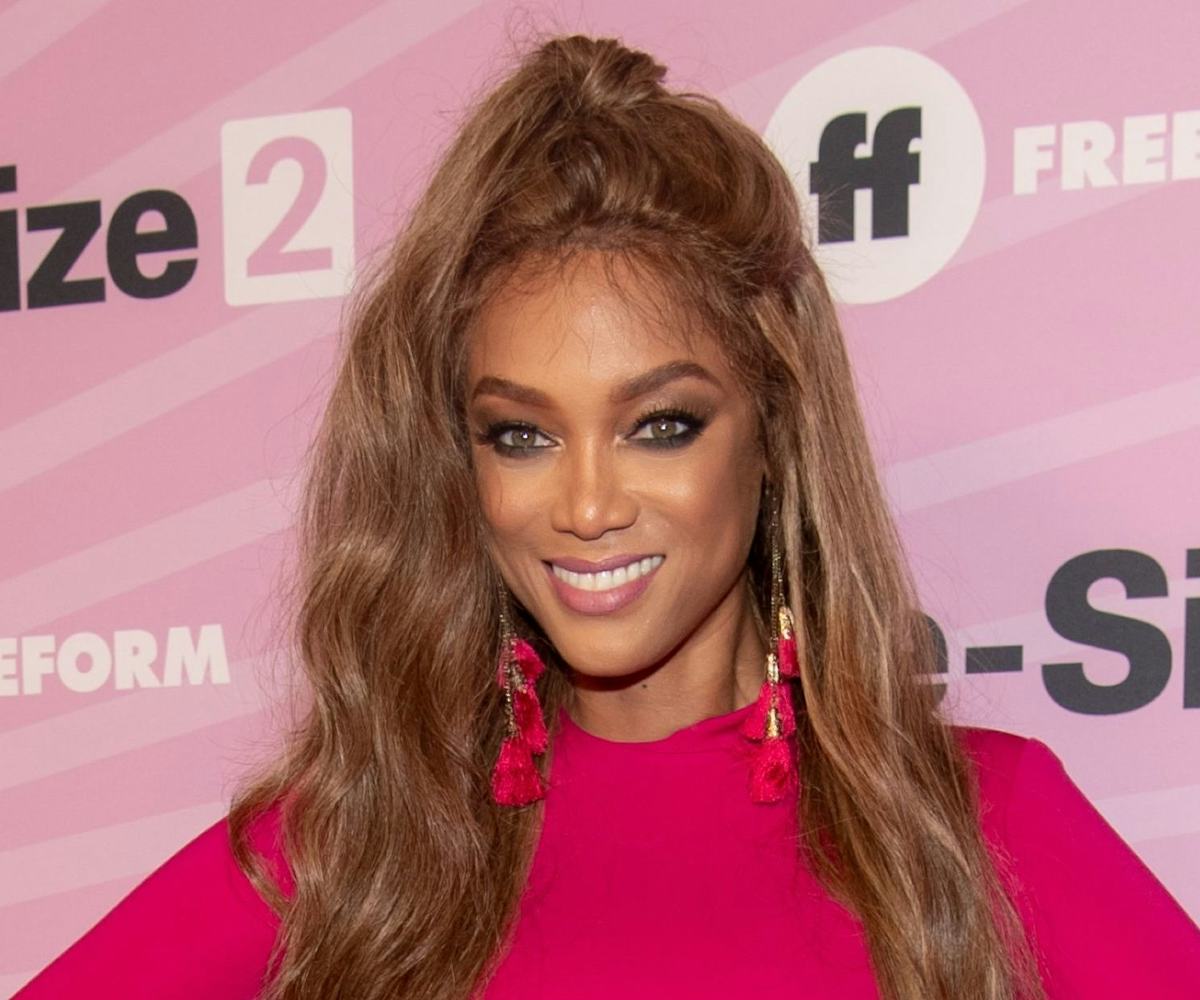 Photo by Emma McIntyre/Getty Image
Tyra Banks Is Creating An 'America's Next Top Model'-Like Theme Park
Where visitors can "be the dream version of themselves"
Tyra Banks' latest venture is a theme park where visitors can become a model for a day, which will open in Santa Monica later this year. Called Modelland, it's described as a "fantasy version of the modeling world" which lets all "be the dream version of themselves."
The 21,000 square foot park, which is named after Banks' 2010 young adult novel, will be housed at the Santa Monica Place mall. In an interview with WWD, Banks notes that it will feature "interactive entertainment, curated retail, and user-generated content that can be shared."
Banks says that she has been working on the project for a year. She says that this is an expansion of the idea that started America's Next Top Model: to broaden the definition of what it means to be a model. "It's my calling to bring modeling to the masses," she says. "I created Top Model to expand the definition of beauty based on my own pain of being told 'no' that I couldn't do something because I'm curvy or I'm black." She says that the park is "bursting the door open and redefining what a model is. It's all about inclusiveness."
She continues, "And now with Modelland, I'm taking it 10 steps forward, giving people the opportunity to engage with the elusive world by opening it up to everyone. Men, women, families, all generations can come and enter this model world for a day, have a fun shopping experience, and an eventful meal. This will be the first of many." She hopes to globally expand the venture.