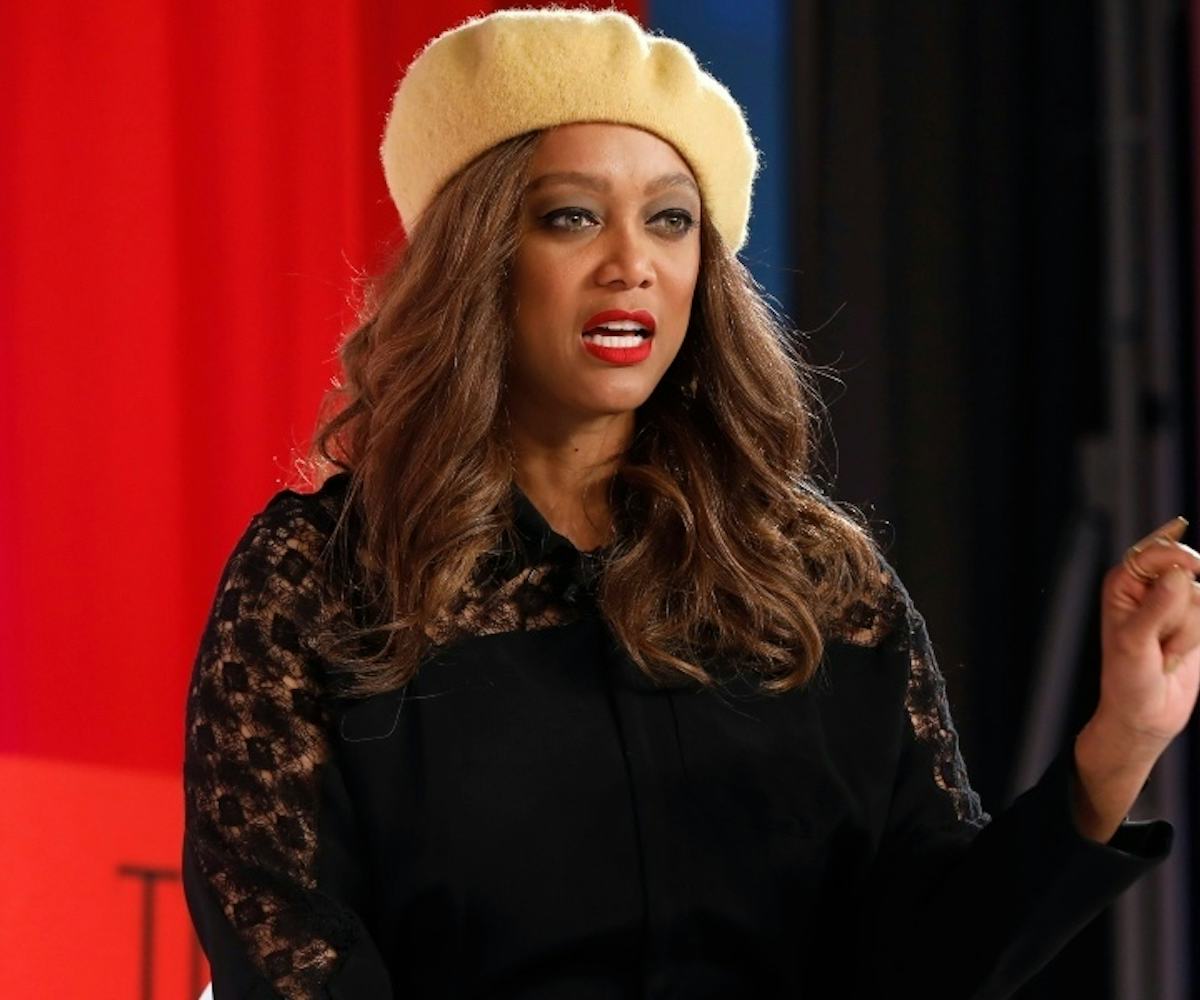 Photo by Richard Drew/AP/Shutterstock.
Tyra Banks Jumped Out Of Her Car To Direct A Stranger's Photo Shoot
Me and my Instagram grid are jealous
Imagine you're mid-smize for an Instagram photo and the person who invented smize hops out of a nearby car to help you get an amazing final product? That's what happened to YouTuber Tatyana Ali (not to be confused with the actress who played Ashley Banks) when she was trying to get some cute shots during BeautyCon weekend and Tyra Banks decided to take over as photographer.
She posted a video of the encounter and the finished products on her Instagram. In her first set of pictures, she claimed that she was "deceased" because the woman behind America's Next Top Model took her pictures. I mean, that is the only appropriate course of action when something like that happens—you have to die and recount the events from the afterlife.
In a second post, she said that it was the most iconic moment of her life. Also accurate.
Banks described the situation with a little shade in the caption of a photo she posted of Tatyana. She said that she was in the car, leaving BeautyCon, when she saw a photo shoot happening that was "kind of going in the wrong direction." So she hopped out of the car to take some of the pictures herself. She said she also spent five minutes giving the photographer tips.
The images turned out beautifully. What I can't figure out is how Tatyana's makeup wasn't completely ruined from crying, because that's certainly what I would have done.