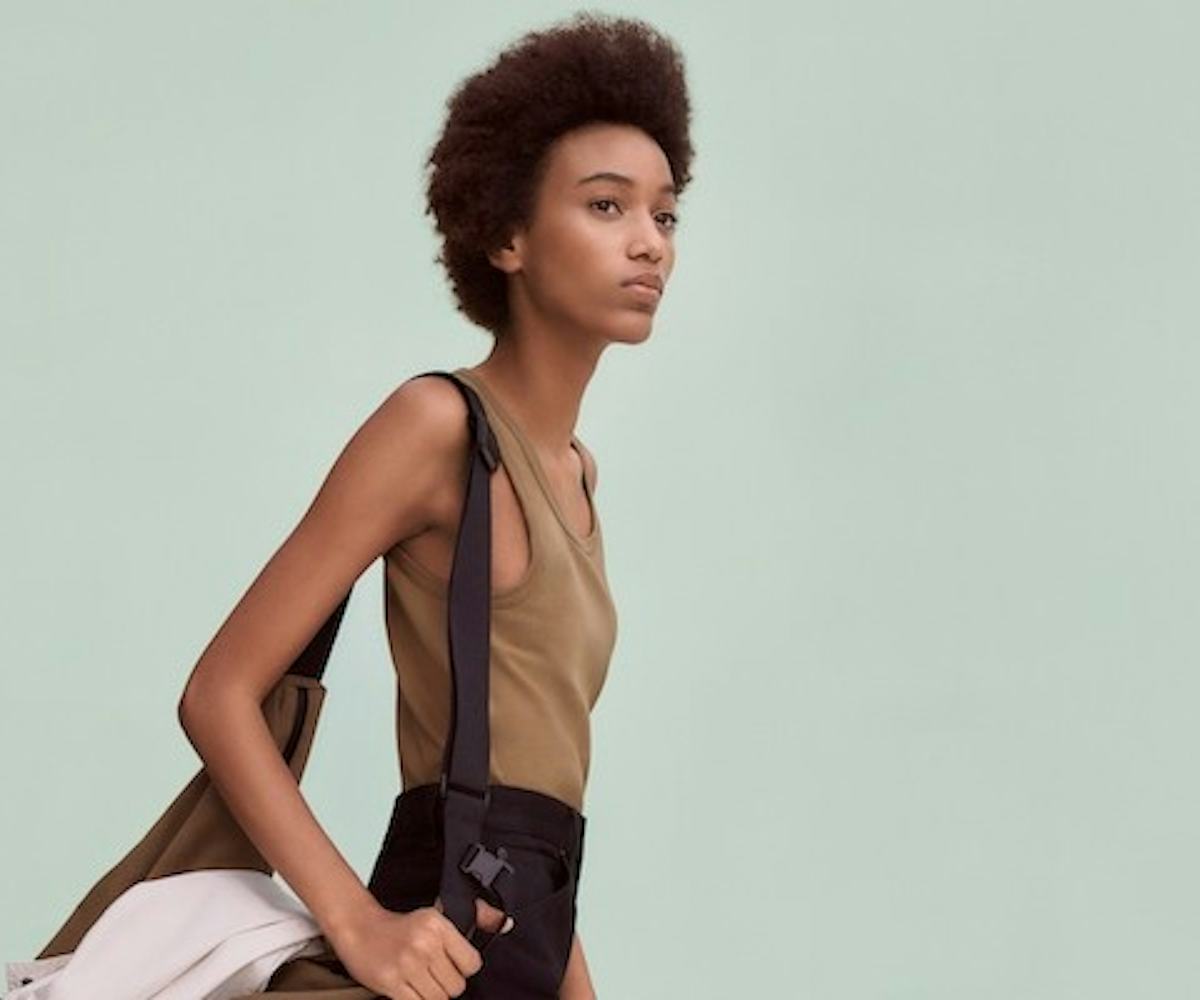 Courtesy of Uniqlo
Uniqlo U's Collection For Spring Makes Us Wish Winter Was Over Already
It's scheduled to hit stores and online February 20
Mark your calendars. The Uniqlo U Spring 2020 Collection is dropping on February 20. The collection of "future LifeWear essentials" was designed by Christophe Lemaire and his research and development team in Paris. Lemaire, who also heads his own eponymous luxury line, started his partnership with the Japanese fashion company in 2015, and in 2018 signed a five-year deal to keep the collaborations coming.
The pieces range from outerwear to knits to shoes and bags, coming in a variety of colors from earth tones to pastels. Lemaire was inspired vintage workwear and military garments for the collection, offering updated takes on pieces like a cinched jumpsuit, hooded parka, a Cuban shirt (made of a breathable cotton fabric able to withstand even the most humid environments), and a lightweight white suit that I need, like, yesterday.
In 2016, Lemaire, who previously worked as artistic director at Hermès, discussed his decision to work with Uniqlo, citing a desire to design clothes that "make everyday life a little bit better."
"If I really think about what drove me from the beginning to become a designer, it is really the idea of trying to make everyday life a little bit better—to make it more functional, more desirable, to improve quality of life somehow," said Lemaire for Interview. "Through designing clothes, I try to bring solutions to people, and I'm interested in the everyday relationship we have to clothes."
Lemaire's initial partnership with Uniqlo started as one-off capsule collections, but he made the decision to devote more time to the company, even though it meant taking a small step back from his own brand.
"[It was] a little bit agitating, because I had just decided to focus on my own brand," he told Interview. "I didn't want to go back to more discussion, but I felt it was really something interesting to do, and I always dreamt of working for Uniqlo."
The collection will be available in Uniqlo stores in New York and Los Angeles, as well as online, with prices starting at $14.90 to $149.90 for some of the outerwear. If you just can't wait until February 20, some pieces from the Uniqlo U's Fall 2019 collection are still available online, and on sale, to boot.
See some of the outfits we're adding to our wishlist from Uniqlo U's Spring 2020 collection, below.