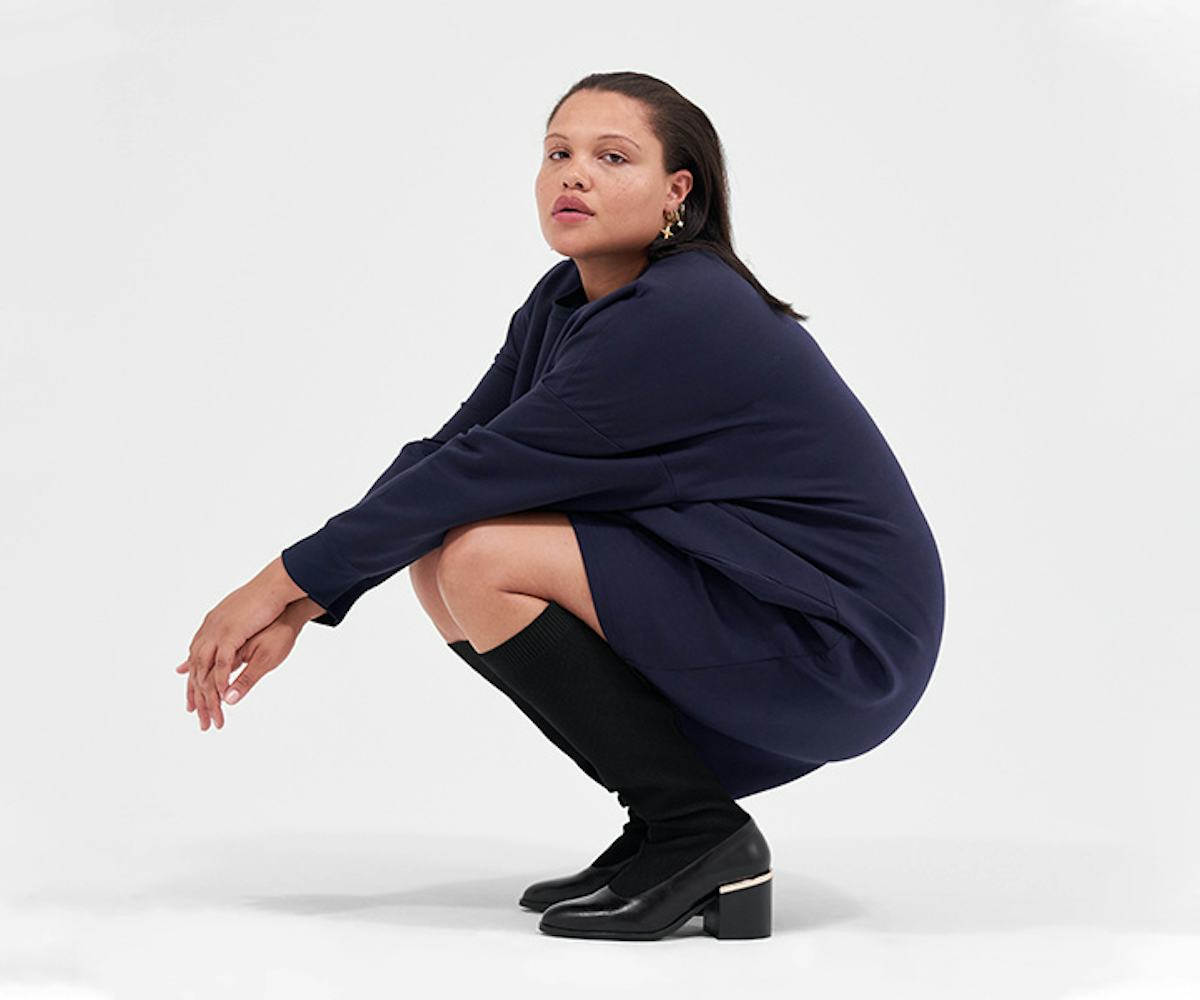 Photo courtesy of Universal Standard
Universal Standard Just Dropped Line Of Boots That's Just As Inclusive As Its Clothing
Meet your new fall staples
To say that inclusive retailer Universal Standard is killing it would be an understatement. Not only does the brand offer a minimalist-chic array of clothing—from wardrobe basics to office wear and sophisticated party dresses—in an inclusive range of sizes from 00 up to 40, but it also has some pretty solid collaborations under its belt, too. From bringing its size-diverse pieces to J.Crew to its highly anticipated collaboration with Rodarte, it's clear that Universal Standard's mission to shake up fashion's outdated ways of thinking is working.
And now, the brand has made its first foray into footwear—and you guessed it, it's just as size-inclusive as the rest of its offering. The new category is launching with two modern and versatile styles: a short boot and a tall boot, featuring a gold-accented block heel. Sizes range from a women's 6 up to 13, which, for most retailers, is unheard of.
What sets these boots apart from others on the market, is their contrast fabrication. While both boots have a leather upper, they also feature a knit shaft from the ankle up, not only adding a modern touch to the classic boot but allowing for easy wear and stretch for women of all sizes. It also allows for more versatile styling, as the knit fabric can be worn up, folded down, or scrunched for a slouchier look. Bonus? The fabric is designed with excellent recovery, so you'll never have to worry about these stretching out.
The new additions range from $250 to $280 and are available to shop at UniversalStandard.com.