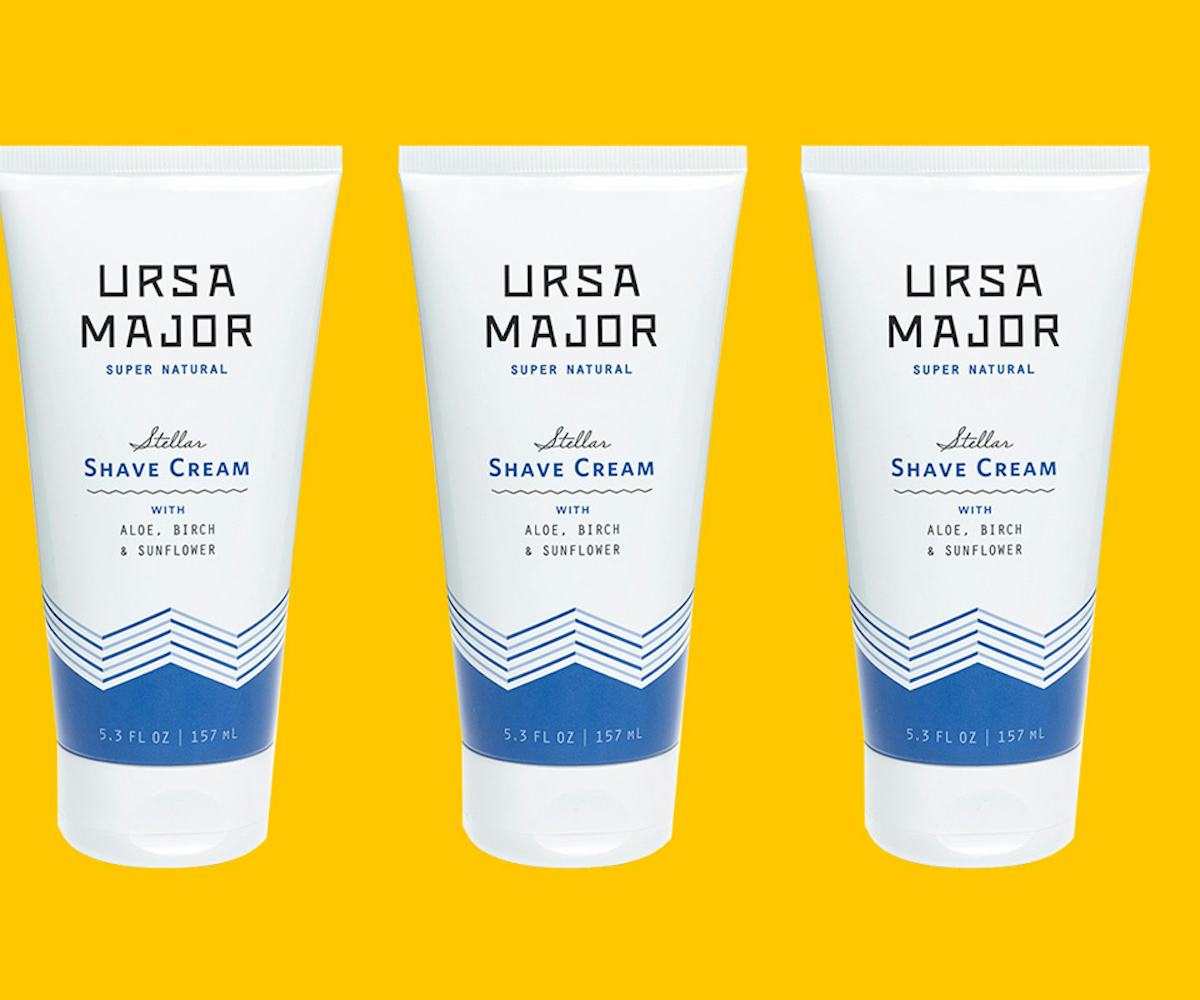 This Natural Shave Cream Makes Me Enjoy Shaving My Legs
It's called "Stellar" for a reason
Friends don't let friends miss out on all the cool, under-the-radar things they know about, like which little-known beauty brand is low-key making the best highlighter around. And because we consider our readers to be like friends, we gather together all our best finds in our Don't Sleep On Thisseries. Check in every week to see what things we can't wait to share with you.
My experience with shaving my legs hasn't always been a pleasant one. I grew up using shitty disposable razors and overly foamy (and overly drying) drugstore shaving cream, resulting in middle school-attendingme always sporting razor burn with a side of nicks and cuts during the warmer months of the year.
Even though I've since moved on to much better quality razors with age (see: Oui Shave's gorgeous Rose Gold Single-Blade Razor), I never fully committed to a shaving cream that didn't suck. And, as anyone with thick, coarse Italian leg (and elsewhere) hair like me would know, the cream is a very important vehicle in guiding your razor when it comes to a smooth and painless shaving session.
For a while, I was avoiding the whole shaving cream thing altogether, using various body oils (they worked great, but ended up repeatedly clogging the drain), or just using my body wash, or even nothing at all (I know, ouch).
It wasn't until I was introduced to Vermont-based natural skin- and body-care brand Ursa Major that I found a shaving cream that actually worked, didn't leave my skin dry, and wasn't filled with a number of alarming toxic ingredients and synthetic fragrances. Stellar Shave Cream, I love you.
There's a reason this product has "Stellar" in the name—it is, simply, stellar. The formula is nourishing and gives a close shave while preventing nicks and cuts, even around the tough to navigate areas (like the knee). While its clean formulation doesn't lather or foam up, the cream melts onto your skin almost instantly for slick, all-over coverage
The star ingredients are aloe vera leaf juice, sunflower seed oil, willow bark extract, oat protein, shea butter, and birch sap (seriously, have you ever read a more Vermont list of ingredients?). Of course, being that Ursa Major is one of our favorite transparent, clean beauty brands, you can check the full list of ingredients on site—and they won't alarm you. In it, you won't find any petrochemicals, SLS, SLES, parabens, synthetic fragrance or color, glycols, silicones, or PEGs. All formulations are also gluten-free, cruelty-free, and vegan.
Did I also mention it has a heavenly, subtle aroma? It emits a beautifully refreshing scent of ginger, grapefruit, vetiver, and bergamot. As if I needed another reason to be obsessed with a shaving cream.
You can purchase your own tube of this magical shaving lotion for $14 to $24 at UrsaMajorVT.com.