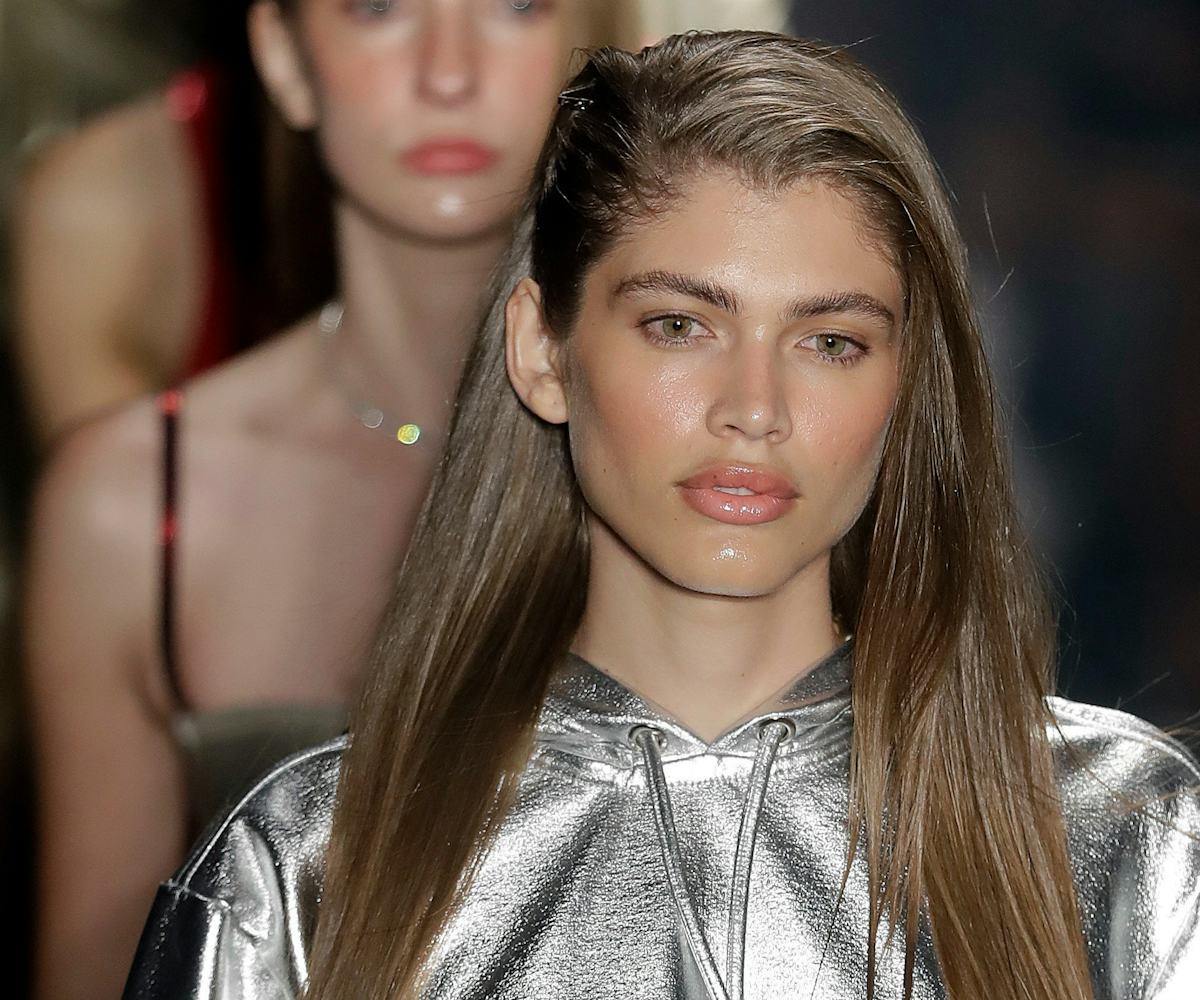 Photo via AP/Shutterstock
Victoria's Secret Finally Hired Its First Openly Transgender Model
Victoria's Secret just hired its first openly transgender model. It's about time the 42-year-old brand took steps to diversify its campaigns, especially following the controversial comments made by the former chief marketing officer of Victoria's Secret parent company.
On Friday, Brazilian model Valentina Sampaio posted a couple Instagram posts, showing herself in a makeup chair and practicing posing, and tagged Victoria's Secret PINK.
Victoria's Secret has not yet commented on the posts, nor has it released a statement regarding Sampaio's involvement with the brand. However, Sampaio's agent confirmed to CNN that the model had been hired by Victoria's Secret for a PINK campaign, to be released in mid-August. They also told E! News that "she is super happy and proud to represent all her community" and that "she hopes this opportunity shall be another step to break barriers." Victoria's Secret model Lais Ribeiro also posted about it on her Twitter.
It's been a long time coming, but we're glad that the brand has finally found that there is power in diversity and made the decision to cast a trans model. (Though, there's still room for improvement, seeing as the brand has yet to cast a plus size model.) If you hoped to see Sampaio walking in the annual fashion show, you may have to wait a while: This year's event has reportedly been canceled.