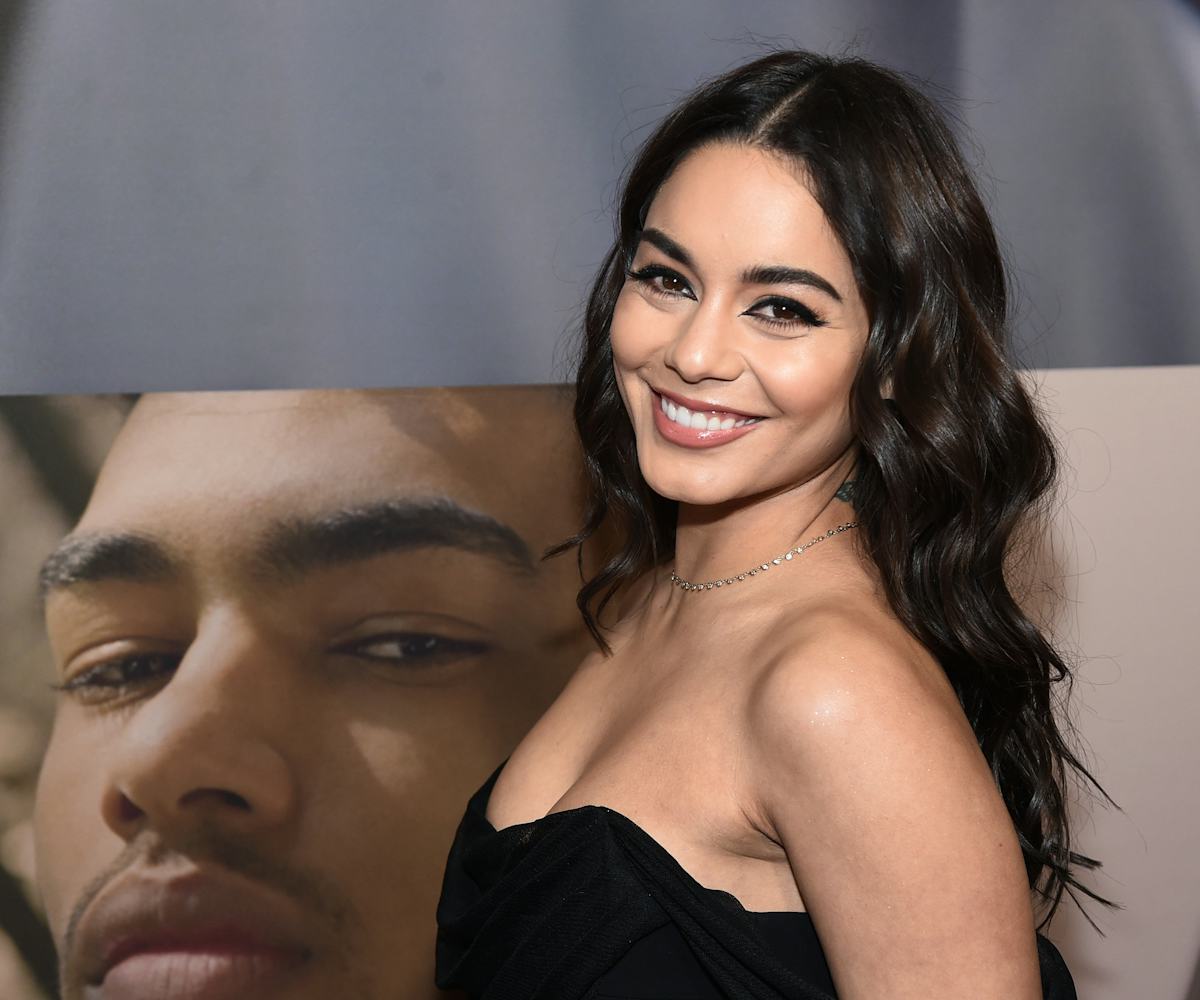 Photo by Jamie McCarthy/Getty Images
Vanessa Hudgens Is Leaving Her Natural Curls Out During "Lockdown"
Social distancing = playing with her beauty routine
Celebrities are doing their part to participate in social distancing, a practice encouraged by the Centers for Disease Control, that could help contain the spread of coronavirus. And while many are stuck at home, one famous face reminded followers that you could always spend the spare time working on your beauty routine. Posting her "lockdown" looks on Instagram, Vanessa Hudgens showed off natural curls and a colorful liner routine.
Hudgens spent the weekend working on some new looks and posted a video where she admitted, "Not even gonna try to do my hair with this weather lol sooo this is what it's gonna be." Despite her decision to let her hair do its thing, Hudgens's curls looked as flawless as ever, cascading down her shoulders in soft, voluminous ringlets that were apparently perfect for a dance party in bed.
Her curls made a later appearance the following day, with the High School Musical star sharing a mirror selfie with her Instagram followers. Although her curls looked a bit more relaxed for the photo, the real star of the look was her blue eyeliner. "Playing with makeup. Lol as always," she wrote. Hudgens then shared that it was likely her followers would see a lot more looks, writing, "Feel like there's prob gonna be a vibe vid a day with this lockdownnnnn [sic] 'cause I love playing with makeup and feel cute lol."
It doesn't appear as if Hudgens has started a YouTube channel for her beauty routines, but she did share her TikTok, and with followers already clamoring to see more of her "lockdown" looks, it's more than likely the actor will be sharing more soon.
From her blue liner to her gorgeous curls, get a look Hudgens's "lockdown" looks, below.