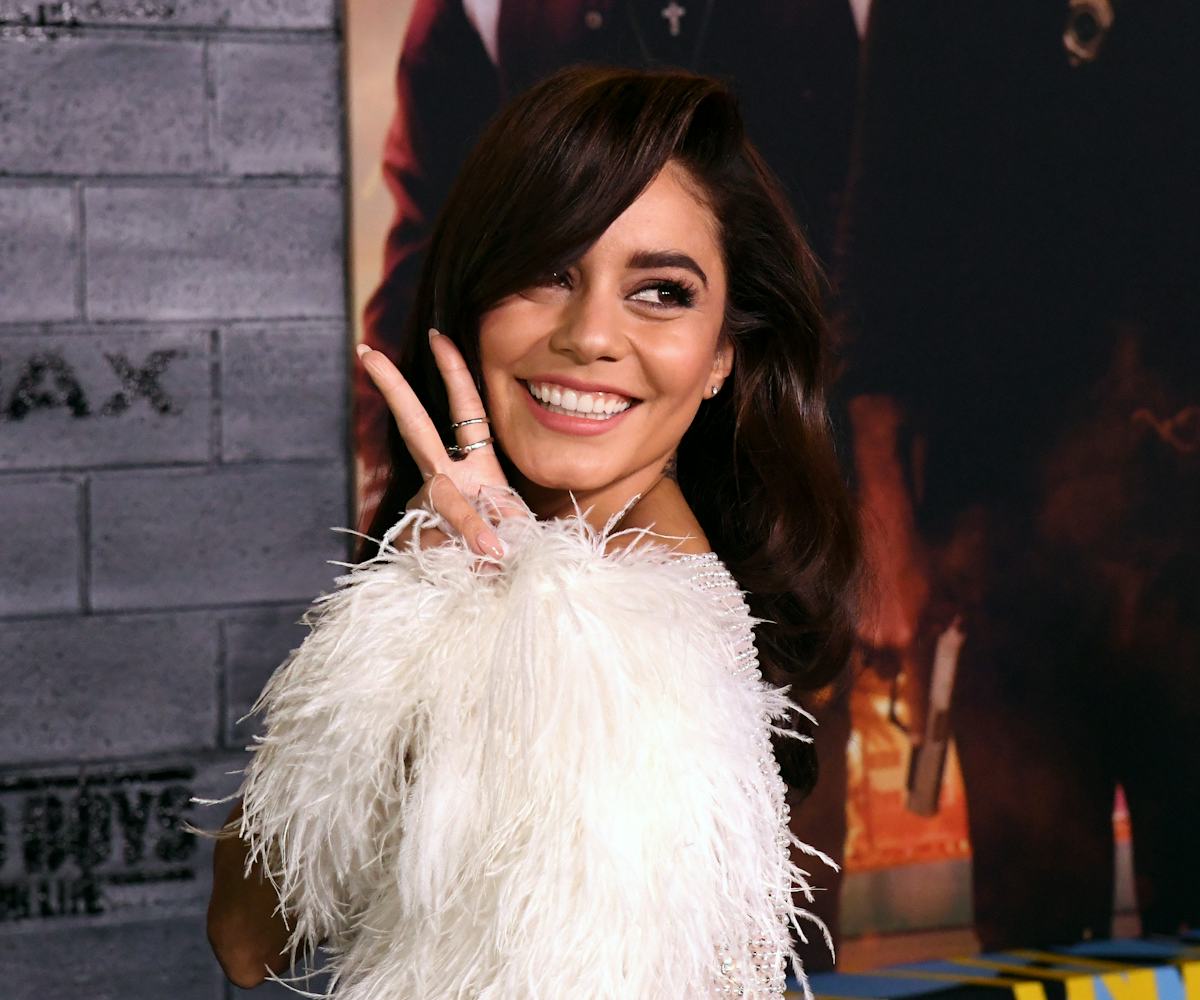 Photo by Kevin Winter/Getty Images
Vanessa Hudgens Showed Off A New Side-Boob Tattoo Post-Breakup
In honor of "Thirsty Thursday"
Celebrities have a documented affinity towards tiny, dainty tattoos, and on Jan.23, Vanessa Hudgens debuted some brand new ink that unsurprisingly fits that exact description. The actress — fresh off of a booming box office debut with her latest film, Bad Boys For Life — joked about celebrating "Thirsty Thursday" on Instagram, posing for a set of three posts showing off her new, side-boob sunflower.
The pinky-sized tattoo features yellow petals and a single green leaf, inked by celebrity-favorite tattoo artist Dragon of Bang Bang in New York City, who has tattooed the likes of Joe Jonas, Sophie Turner, Ashley Tisdale, and more. "Of course, you're even more beautiful than the flowers @vanessahudgens," he wrote on his own Instagram. "Thank you so much. See you next time."
The big reveal was met with support by many of her fellow actors, including Modern Family's Sarah Hyland who jokingly commented, "I AM HERE FOR THIRSTY THURSDAYS." Even Paris Hilton dropped in to give her iconic stamp of approval: "That's Hot."
The new ink comes just over a week after the former High School Musical star's reported breakup with actor Austin Butler after nine years together, though Hudgens hasn't yet explained if there's any significance behind the sunflower. She did, however, connect the dots more literally in her Instagram Stories, where she shared a throwback photo of her in a field of sunflowers, one fastened behind her ear.
See the new tattoo, below.