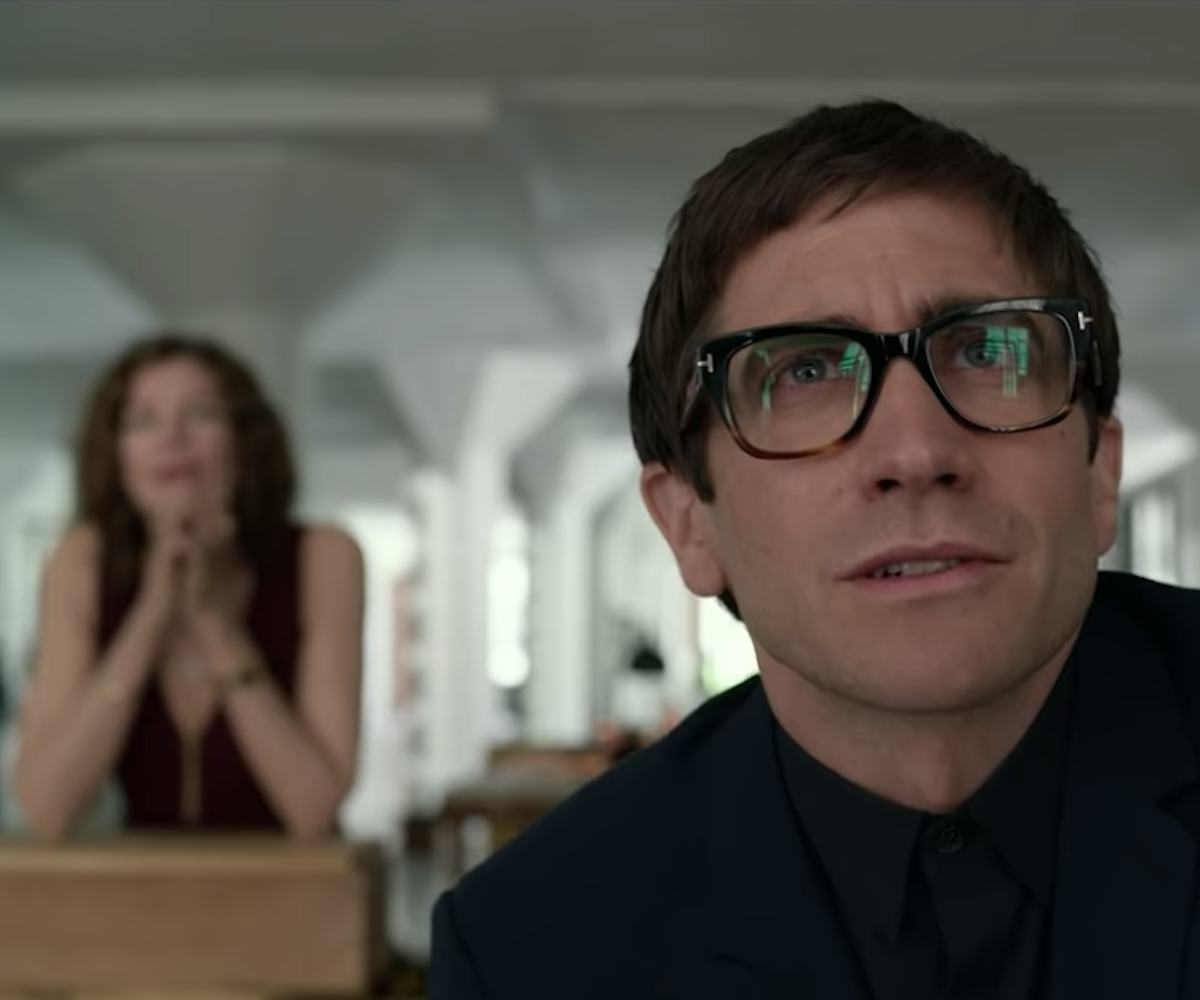 Photo via Ntflix UK & Ireland/YouTube
Killer Paintings Come To Life In 'Velvet Buzzsaw' Trailer
It stars Jake Gyllenhaal, Toni Colette, and Rene Russo
Netflix has released the trailer for its upcoming thriller Velvet Buzzsaw, which stars Jake Gyllenhaal as an art critic who prompts a killing spree in the contemporary art world.
Velvet Buzzsaw follows as a dead man's trove of paintings is discovered, which Gyllenhaal deems brilliant—and the entire art world seems to think the same as the works quickly become high-demand for collectors and museums alike. Once they've infiltrated homes and galleries, though, the paintings come to life and attempt to kill their owners.
As the subjects of the pieces leave their frames in their quest for blood, startling discoveries are made about the anonymous man artist who apparently spent time in a psychiatric home and used blood in some of the paintings. Even worse, the murderous paintings seem to be infecting other works of art in their vicinity, making killers of performance artists and sculptures alike.
Velvet Buzzsaw is helmed by Dan Gilroy, who previously directed Gyllenhaal in the Nightcrawler, and additionally stars Toni Colette, Rene Russo, and John Malkovich. It will debut at Sundance on January 27 and will drop on Netflix on February 1. Watch the trailer, below.