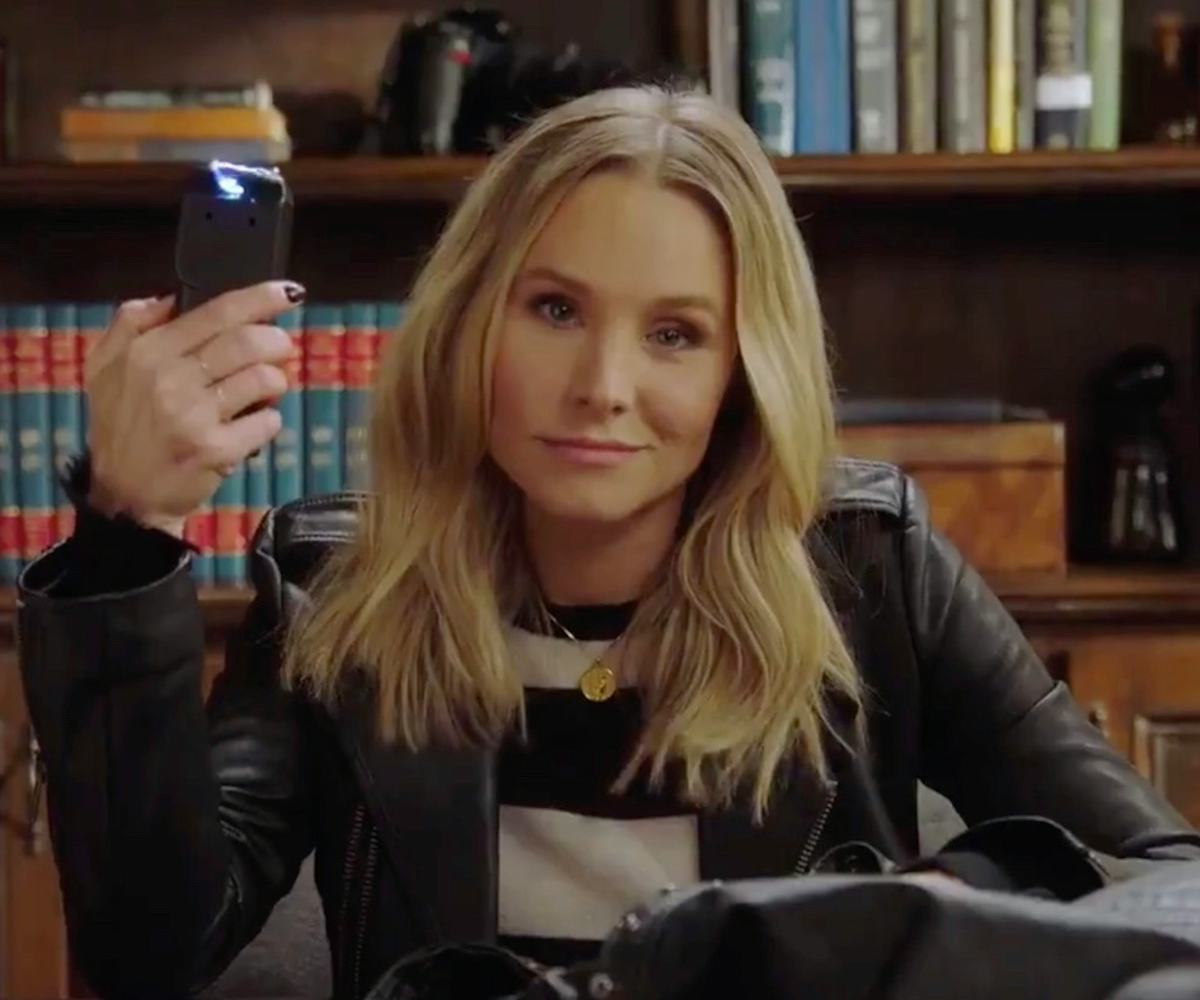 Photo courtesy of Hulu/Veronica Mars
Kristen Bell Tackles "Flashers" And "Frat Boys" In 'Veronica Mars' Revival
The teaser trailer is here
Girl-of-our-dreams Kristen Bell is back as Veronica Mars, the witty Californian detective ready to tackle anything that Neptune, California, throws at her. This time around, it's spring break in the fictional SoCal town and the beaches are plagued with "street scum and beach bums"—and Mars is ready as ever with taser in hand.
According to Hulu, the new season will focus on the murder of a college student in Neptune, which disrupts the town's rich tourist industry. Mars is naturally on the case and prepared to wade through the crowds of "drunks, derelicts, and frat boys" to crack it.
In September, Hulu confirmed an eight-episode revival of the mid-2000s show, to the delight of fans. Premiering on July 26, the reboot will feature some familiar faces, including Bell, 2 Broke Girls actorRyan Hansen, New Girl star Max Greenfield, and more, alongside some new cast members, like Bell's brief The Good Place co-star Kirby Howell-Baptiste.
Hopefully, you'll have recovered from your own spring break horror stories by the time Veronica Mars brings us a new one. I'll be living vicariously through Mars' ability to tackle my biggest fear, "frat boys" and "sorority vomit," with attitude and grace.
Check out the new teaser for Season 4 of Veronica Mars below.