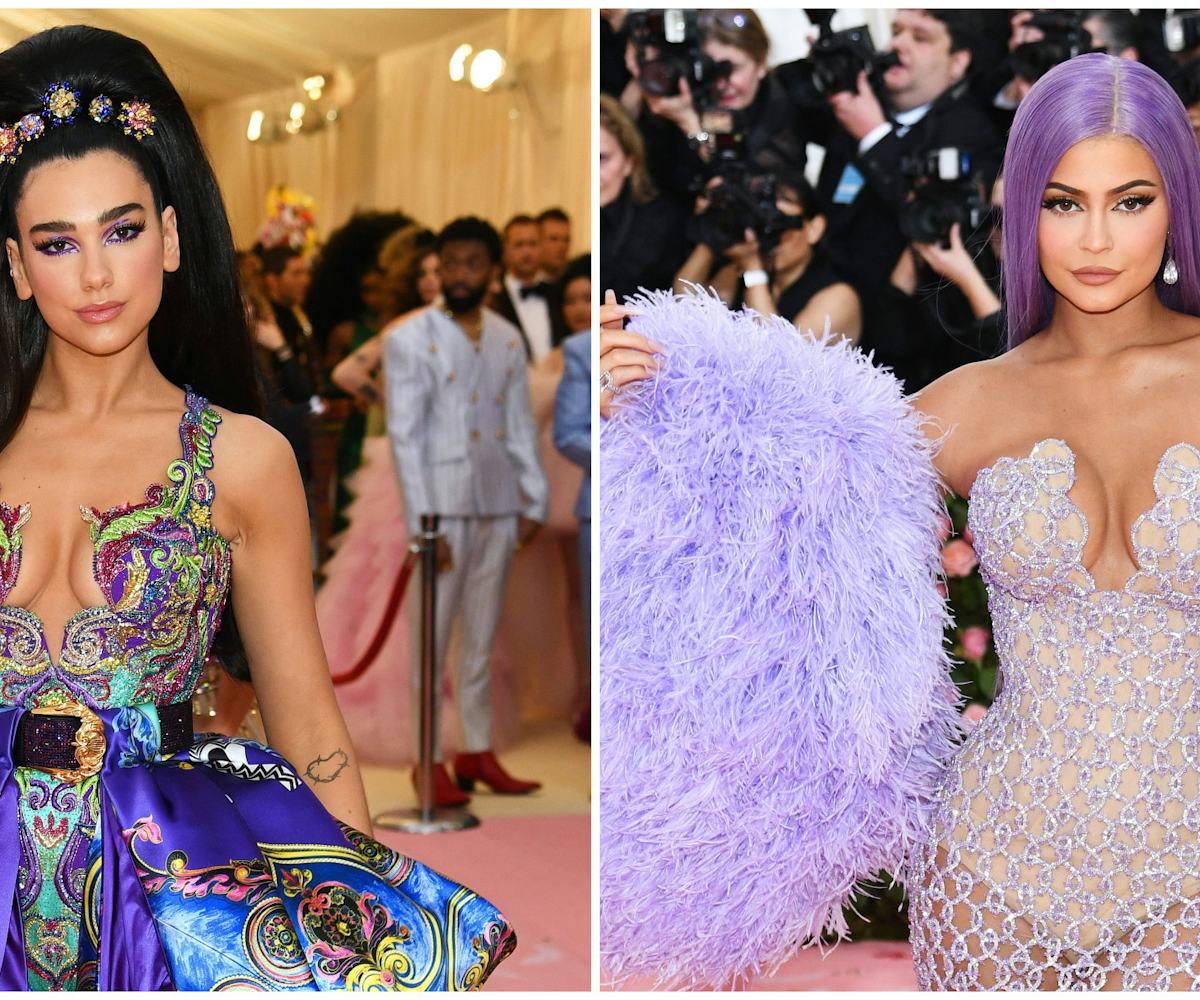 Photos by Dimitrios Kambouris/Getty Images for The Met Museum/Vogue
Twitter Is Trolling Versace For Mixing Up Dua Lipa And Kylie Jenner
"Dua Lipa looks different here"
Versace seems to be having a hard time keeping straight the Met Gala attendees it dressed. In a tweet from the fashion house's official Twitter account, the brand mixed up Kylie Jenner and Dua Lipa, two completely different people with very different Met Gala looks.
Versace's Twitter account has been posting behind-the-scenes videos that give us a glimpse into the construction of its Met Gala looks for several attendees, who it calls the #VersaceCelebrities. So far, the posts include Lupita Nyong'o, Serena Williams, Jennifer Lopez, Dua Lipa, and the Jenners. Whoever was in charge of posting these, though, posted a tweet about Dua Lipa's outfit with a video of Kylie Jenner's look.
The two gowns are difficult to mistake for each other—Jenner's was feathery while Dua Lipa's was crystal encrusted—and seems like a blatant typo. Since it posted this tweet, Versace has shared Dua Lipa's actual BTS footage with the same caption, but hasn't taken down or changed the tweet with Jenner's video.
Twitter users are getting a good laugh out of the mixup, many with reaction GIFs and images of Jenner herself.
The fact that the tweet hasn't been taken down is surprising: It's been up for about 12 hours, and we can't believe that Kylie's momager Kris Jenner hasn't had a stern call with the fashion house about it yet.
NYLON has reached out to Versace for comment but hasn't heard back at time of publishing.