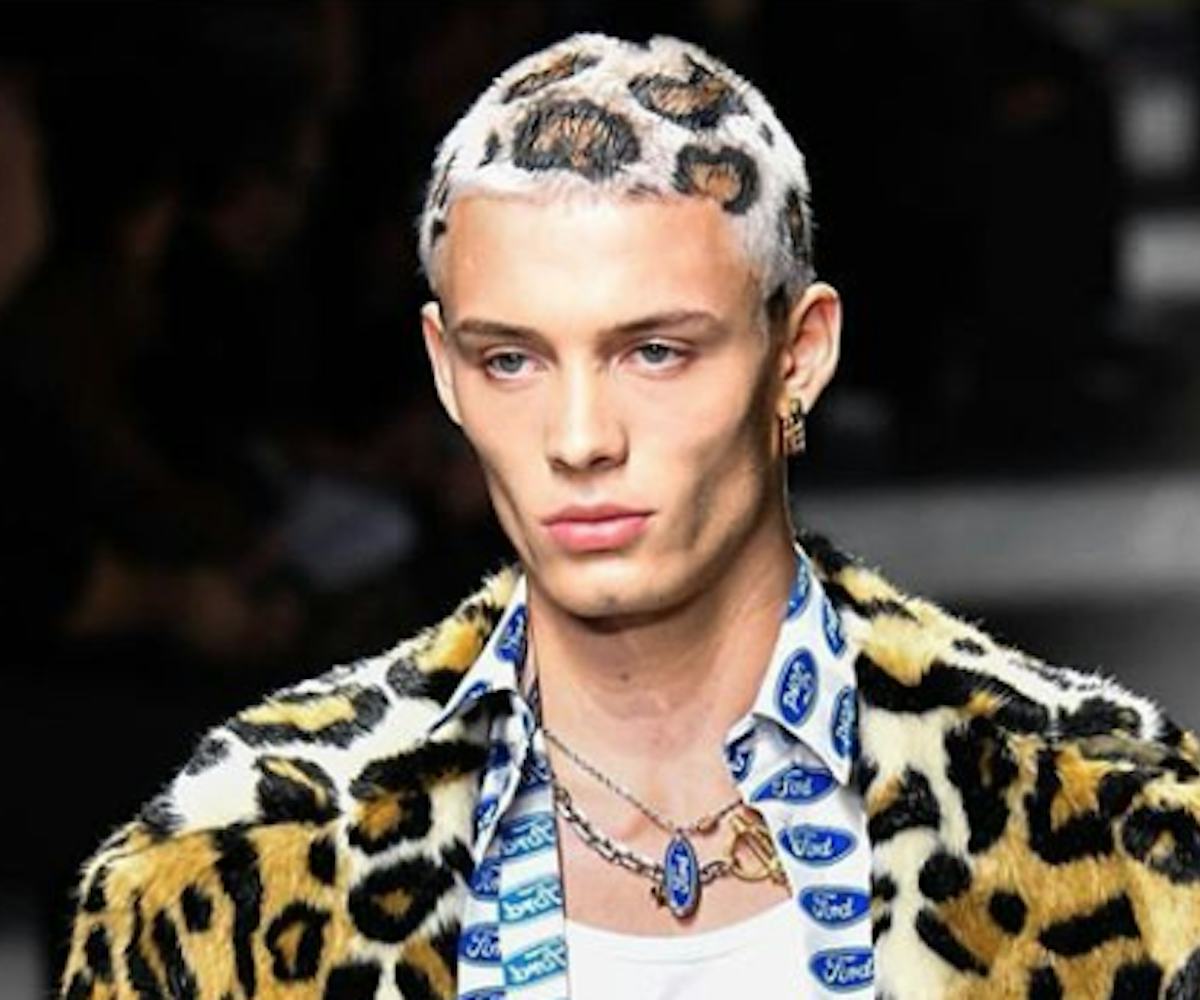 Photo via @JoaoKnorr Instagram
Versace Sent Leopard Print Hair Down Its Runway
Now that's dedication to the trend
If you're at all interested in fashion (or if you work in the industry), you probably have a statement leopard print piece (or 10!) now that animal print is back in style. But are you as truly dedicated to the trend as Versace seems to be? Judging by this runway look from its latest men's wear collection, we'd say you probably aren't.
On Saturday at the fashion house's Fall 2019 Menswear runway show, model João Knorr walked down the runway in a staple leopard print coat... and hair dyed to match. Knorr's head was dotted with leopard dots, which is the most innovative runway hair look we've seen in a while. The dye used is nonpermanent, but Knorr rocks the look, so we're hoping it stays awhile.
This isn't the first time that someone has attempted this: Allure points out that a similar look was seen on Bleach London's Instagram feed back in 2017, which may have been the start of the trend.
We're thinking that this could be another hair trend to look out for in 2019, but maybe we're just hopeful.