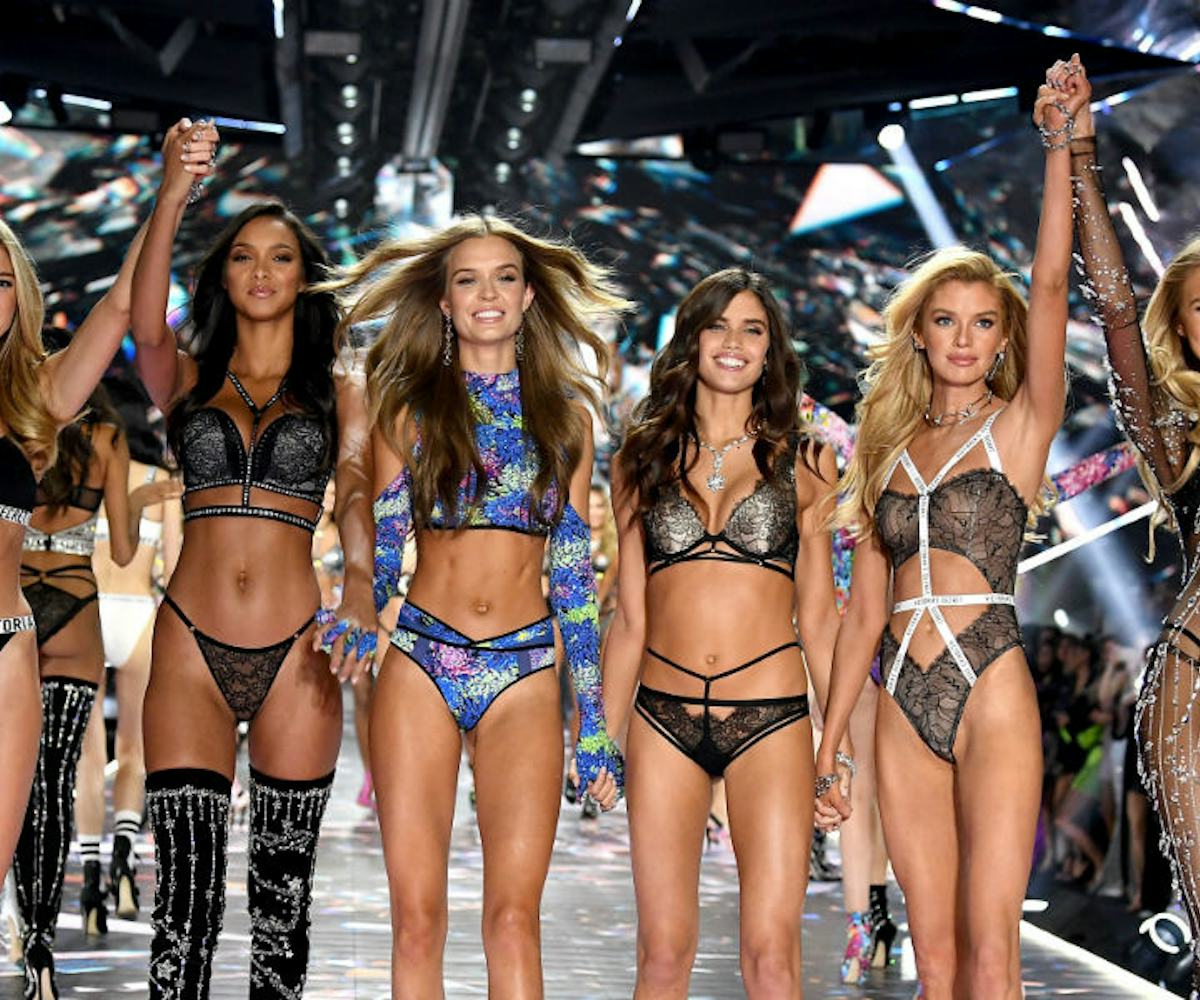 Photo by Dimitrios Kambouris/Getty Images for Victoria's Secret.
Victoria's Secret's Future Does Not Look Great
*enter shoulder shrug emoji here*
Victoria's Secret has been on a downward trajectory for a while now, making poor choices in just about every aspect of its business—including its finances. So it's not exactly surprising that, according to WWD, Moody's Investors Services downgraded the lingerie brand's parent company, L Brands, from "stable" to "negative."
"L Brands' negative outlook reflects the deteriorating operating margins and negative comparable-store sales at Victoria's Secret for the past 10 quarters," Moody's vice president Christina Boni said in a statement. "Current weakness at its Victoria's Secret division has pressured operating results with increased promotional activity as the company revamps its product and aligns its inventory levels with demand." If you don't speak business, this means that, basically, the company's future looks bleak, and investors are being advised to divest.
The downgrade isn't surprising given all the controversy surrounding Victoria's Secret, but it also isn't new news since, as WWD reports, it wasn't doing very well pre-drama, either. L Brands stock has been "down more than 25 percent year-over-year; more than 70 percent since from the company's peak in December 2015." Even the ratings for the VS Fashion Show have fallen steadily over the years.
That doesn't mean this is the end of the road for VS though. The brand is going through something of an overhaul and, as Fashionista points out, even with everything going on, it's likely not enough to kill the brand outright, since it "still has plenty of brand equity and is still the market-share leader in women's lingerie." But it appears that if the company doesn't start making significant changes soon, it might not be able to climb out of the very deep hole it's dug for itself.