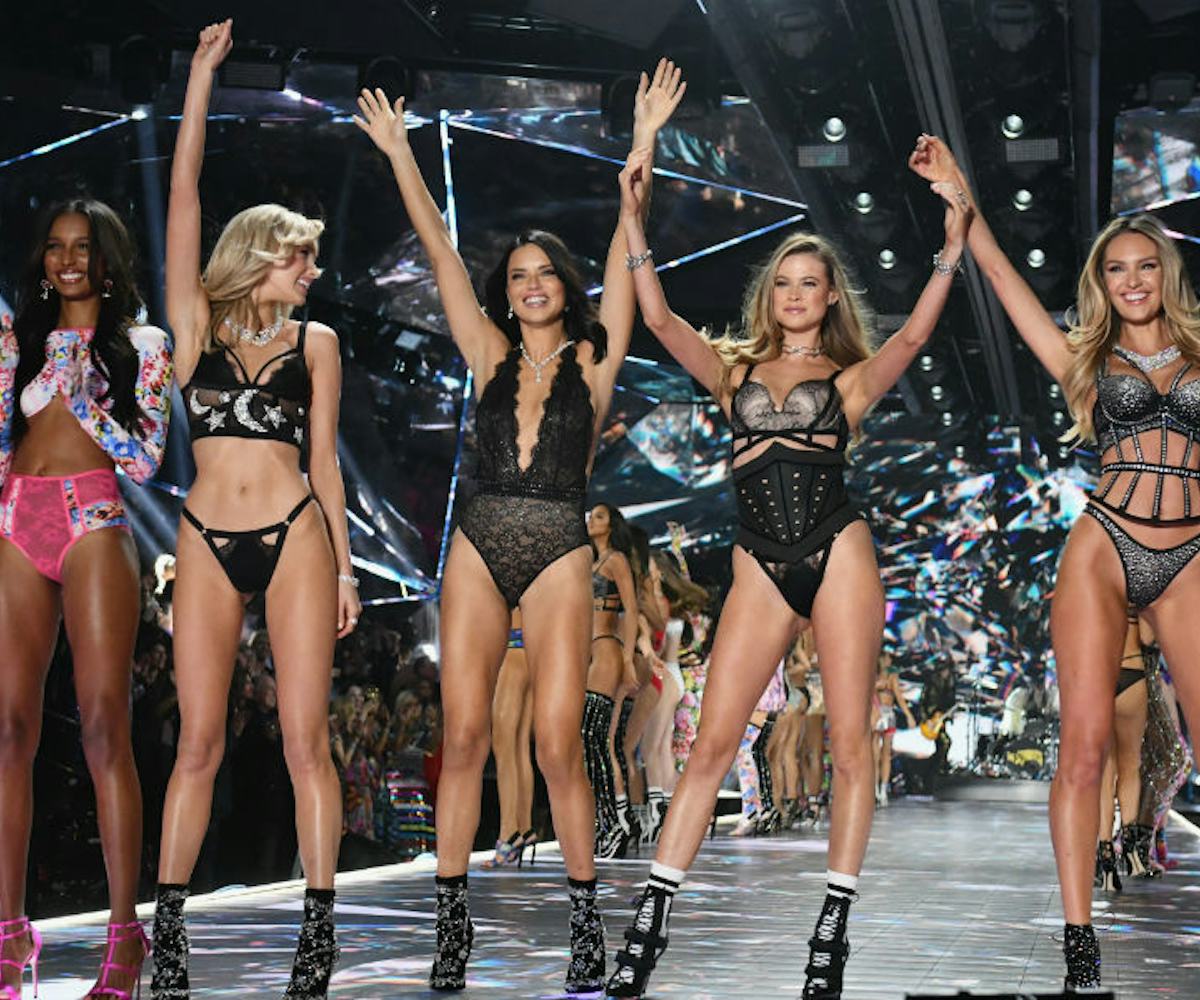 Photo by Noam Galai/Getty Images.
Victoria's Secret Will Reportedly No Longer Air Its Fashion Show On TV
The company is "rethinking" the annual event
Following news that the ratings for last year's Victoria's Secret Fashion Show were the worst in its history, the company is reportedly choosing to "rethink" the annual spectacle.
According to a company memo sent out by Les Wexner, CEO of L Brands (which owns VS), and obtained by CNBC:
Fashion is a business of change. We must evolve and change to grow. With that in mind, we have decided to re-think the traditional Victoria's Secret Show. Going forward we don't believe network television is the right fit. In 2019 and beyond, we're focusing on developing exciting and dynamic content and a new kind of event—delivered to out customers on platforms that she's glued to… and in ways that will push the boundaries of fashion in the global digital age.
What we're getting from this is that the show likely isn't going away entirely, it will probably just be available via streaming rather than on network TV, which is a long overdue move from the brand. Typically, the time between when the VS show is filmed and when it airs is weeks apart and, in this day and age, when runway shows are streamed live and seen in real time via social media, that just doesn't make sense.
We're glad to see the company finally getting with the times, but hopefully, this is just the beginning of many changes to come, because it still has a lotmoreimproving to do.