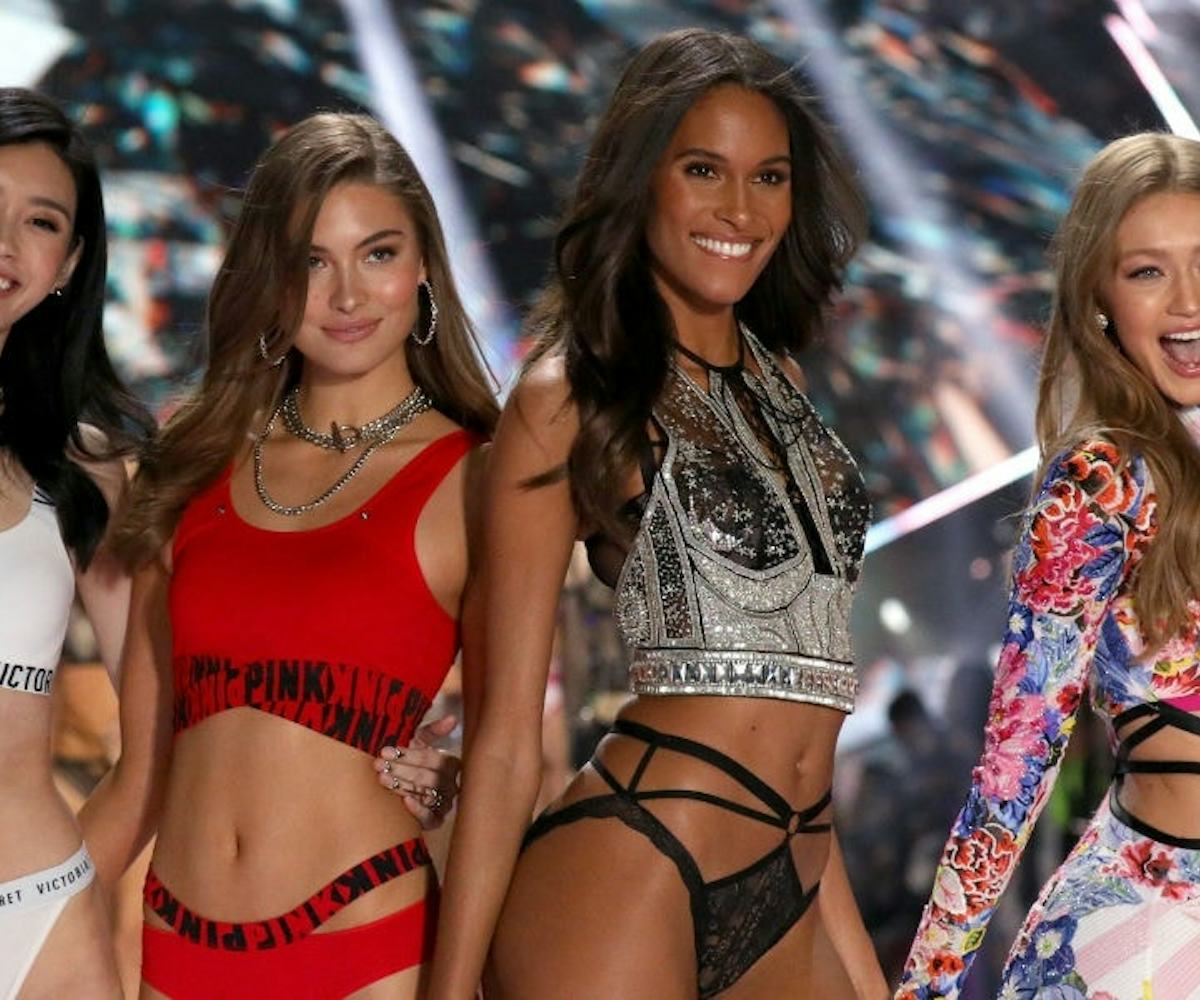 Photo by Thomas Concordia/Getty Images for Swarovski.
Is Victoria's Secret Throwing Shade At ThirdLove Again?
It's trademarking this phrase
Last year, Victoria's Secret chief marketing officer Ed Razek basically dug the brand a very deep grave with a controversial interview he did with Vogue. While his comments about trans and plus-size models garnered the most blowback, Razek also threw some shade at the lingerie brand ThirdLove.
"We're nobody's third love," he said. "We're their first love. And Victoria's Secret has been women's first love from the beginning." Now, according to Women's Wear Daily, the brand is looking to trademark the phrase "First Love" to use on both beauty products and apparel.
Even though WWD points out that the applications were filed weeks before the interview with Vogue, it doesn't seem like a coincidence. Victoria's Secret has been clawing for relevance even before Razek's comments, and the company hasn't done very good damage control since. We're not sure if the brand expects this move to improve its situation, but it mostly seems just petty.
ThirdLove has yet to respond to the trademark news, but back in 2018, following Razek's comments, its co-CEO Heidi Zak took out a full-page ad in The New York Times in response to the diss. She called the brand "the antithesis of Victoria's Secret," adding: "We may not have been a woman's first love but we will be her last." So, maybe now ThirdLove should come out with a sister brand named LastLove, and we can all move on? Just a suggestion.