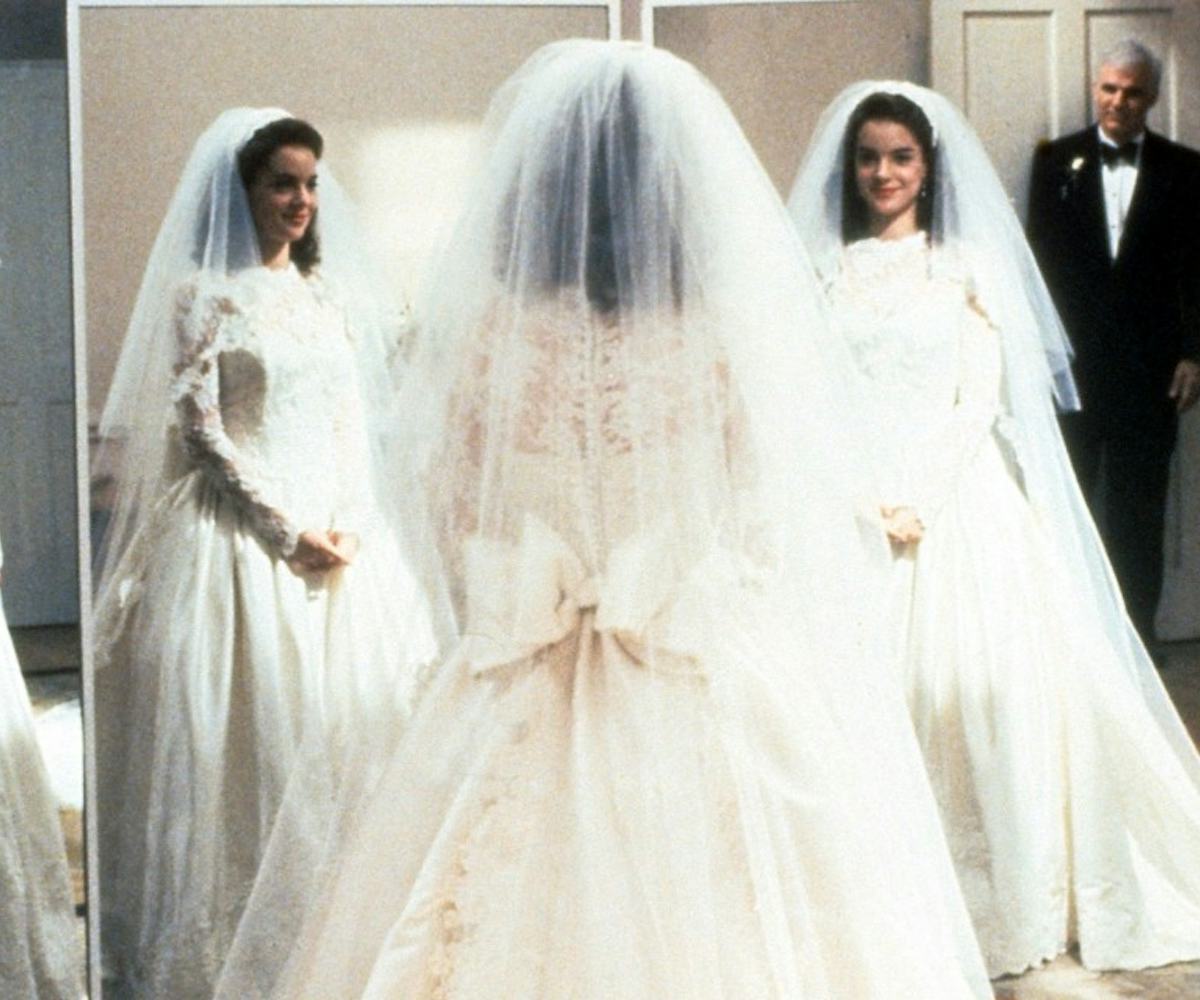 Photo by Touchstone/Getty Images
Prepare To See A Lot Of Vintage Wedding Dresses In 2020
Lyst has released its annual wedding trends report, and its all about the old being new again
Wedding season is quickly approaching and to commemorate the new year of nuptials, global online search platform Lyst has released its 2020 wedding trends report on Tuesday. Not so surprisingly, sustainable fashion is at the top of everyone's minds, including brides-to-be, as searches for wedding dresses that include the words "vintage," "secondhand," or "pre-owned" have spiked 38 percent, compared to last year.
After Kim Kardashian wore a vintage Vivienne Westwood gown with a corset bodice, Lyst also noticed searches for corset dresses spike, specifically those by Westwood, with searches quadrupling since the label re-released the silhouette. On the flip side, other brides are looking for contemporary bridalwear, with the category topping out with the biggest increase in searches and sales. One designer in particular who's thriving in this space? Copenhagen-based Cecilie Bahnsen. Searches for her namesake's white dresses have skyrocketed by a whopping 244 percent year-on-year.
Etsy has also released its own report on wedding trends for the year, also noting the influx of searches surrounding sustainability and secondhand, though specifically trickling down to wedding rings. The online marketplace saw a 20 percent increase in searches for vintage wedding rings, as well as a 7 percent increase for reused, recycled, or reclaimed wedding items.
So, if you're currently planning a wedding and already stressed about the cost of purchasing new items for a one-night-only event, rest assured that opting for vintage is not only eco-friendly and easy on the wallet, but also extremely on trend.