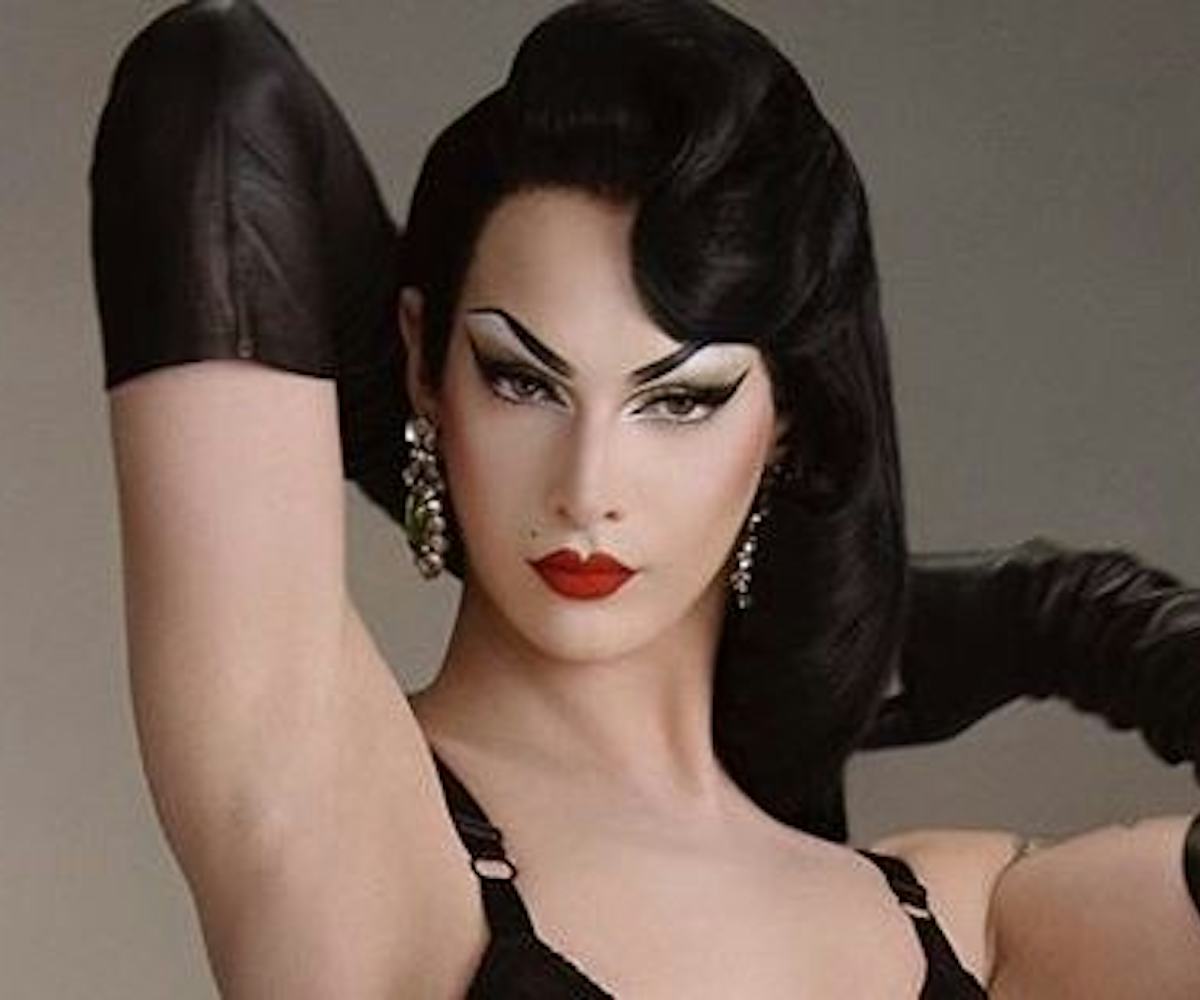 Photo via @violetchachki Instagram
'RuPaul's Drag Race' Winner Violet Chachki Is The Newest Pat McGrath Muse
She is serving in the campaign for the new foundation line
Violet Chachki, drag queen, burlesque dancer, singer, model, and RuPaul's Drag Race Season 7 winner, officially has a new title under her belt: Pat McGrath muse. The drag queen stars in the campaign video for the Pat McGrath Labs Sublime Perfection line, donning a black corset, sparkly skirt, and matching long leather gloves while fiercely posing with a boa. Directed by longtime McGrath collaborator Steven Meisel, the video also features other McGrath beauties: Sonjdra Deluxe, Damian Hurley, Zhengyang Zhang, Shanelle Nyasiase, Blesnya Minher, and Primrose Archer.
Chachki, who told Vogue that she hung up McGrath's and Meisel's work around her childhood bedroom, called the opportunity to work with the British makeup artist "surreal." "How exactly did I get to this point? I have to pinch myself!" the drag queen said to Vogue.
Mother, as McGrath is lovingly called, is equally in awe of the Drag Race winner, telling Vogue that "Violet is a fabulously disruptive style icon who's distorting the gender binary. Violet embodies the epitome of vixenish vintage glamour with her velvety skin and beguiling burlesque aesthetic."
Between her Met Gala appearance, Fashion Week debut, and now a Pat McGrath Labs campaign, Chachki, who just announced that she is embarking on a solo European tour in the fall, has clearly established herself as a fashion world fixture.
"I started as an inexperienced drag queen with awful makeup serving daiquiris to obnoxious bachelorette parties," said Chachki to Vogue. "Now, I work with legends and am starring in one of the most progressive beauty campaigns. Anything is possible."
Pat McGrath's Sublime Perfection line—which includes primer, foundation, and setting powder—will launch on July 26 at PatMcGrath.com and Sephora.com.Sign up for exclusive early access.