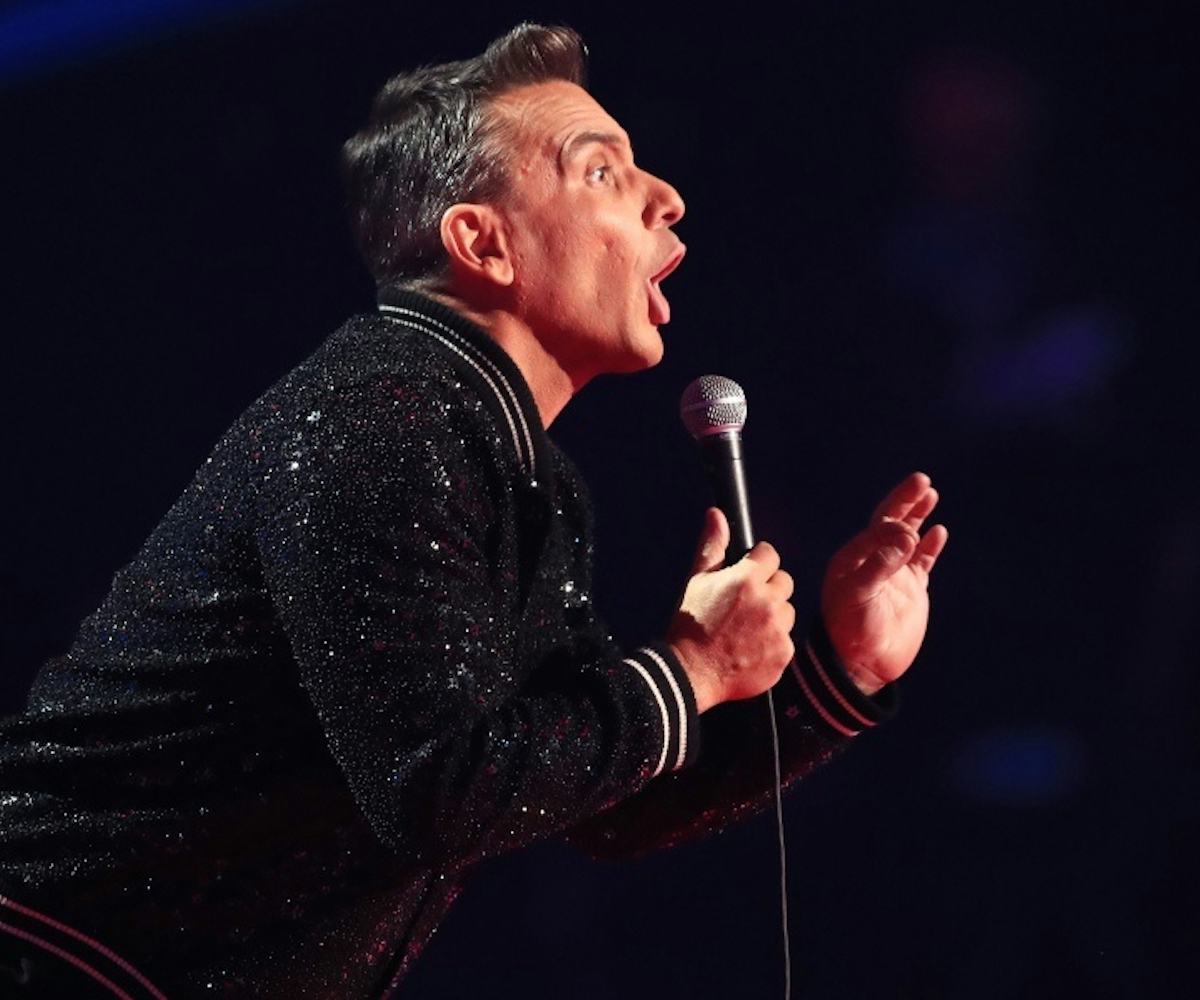 Photo by Christopher Polk/Variety/Shutterstock.
We Still Don't Know Who Sebastian Maniscalco Is, But He Can Go
We like safe spaces and Lil Nas X's horse
In the weeks leading up to the MTV VMAs, I got lot of emails with a lot of information. I got nominee lists, performer lists, presenter lists, and I even received a blurb about this year's host, Sebastian Maniscalco.
But it's still very hard to explain who he is and what qualifies him—a 46-year-old dad—to host MTV's biggest night of the year. Still, I am going to try.
Despite dressing and sounding like he's from Jersey Shore, Maniscalco was born in the suburbs of Chicago and later moved to L.A. You are most likely to know him if you're already a comedy buff: He hosts a comedy radio show on Sirius XM called "The Pete and Sebastian Show" with Pete Correalem, and has appeared on late night shows like Colbert, Conan, Fallon, and Jay Leno in addition to having several of his own comedy specials.
Still, though, I'm unsure how he snagged this specific gig, because his humor doesn't really seem targeted toward MTV's demographic. If I had to guess, I'd say MTV is experimenting with dad jokes on young people. But Maniscalco's opening set didn't seem like he knew much about his audience. His dismissive jokes about safe spaces and emotional support animals were not it.
Admittedly, I chuckled when Maniscalco said French Montana has worked with so many artists that he though his first name was "Featuring." But MTV's decision to hire this guy, instead of just getting Cardi B to host the whole thing, remains a mystery to me.