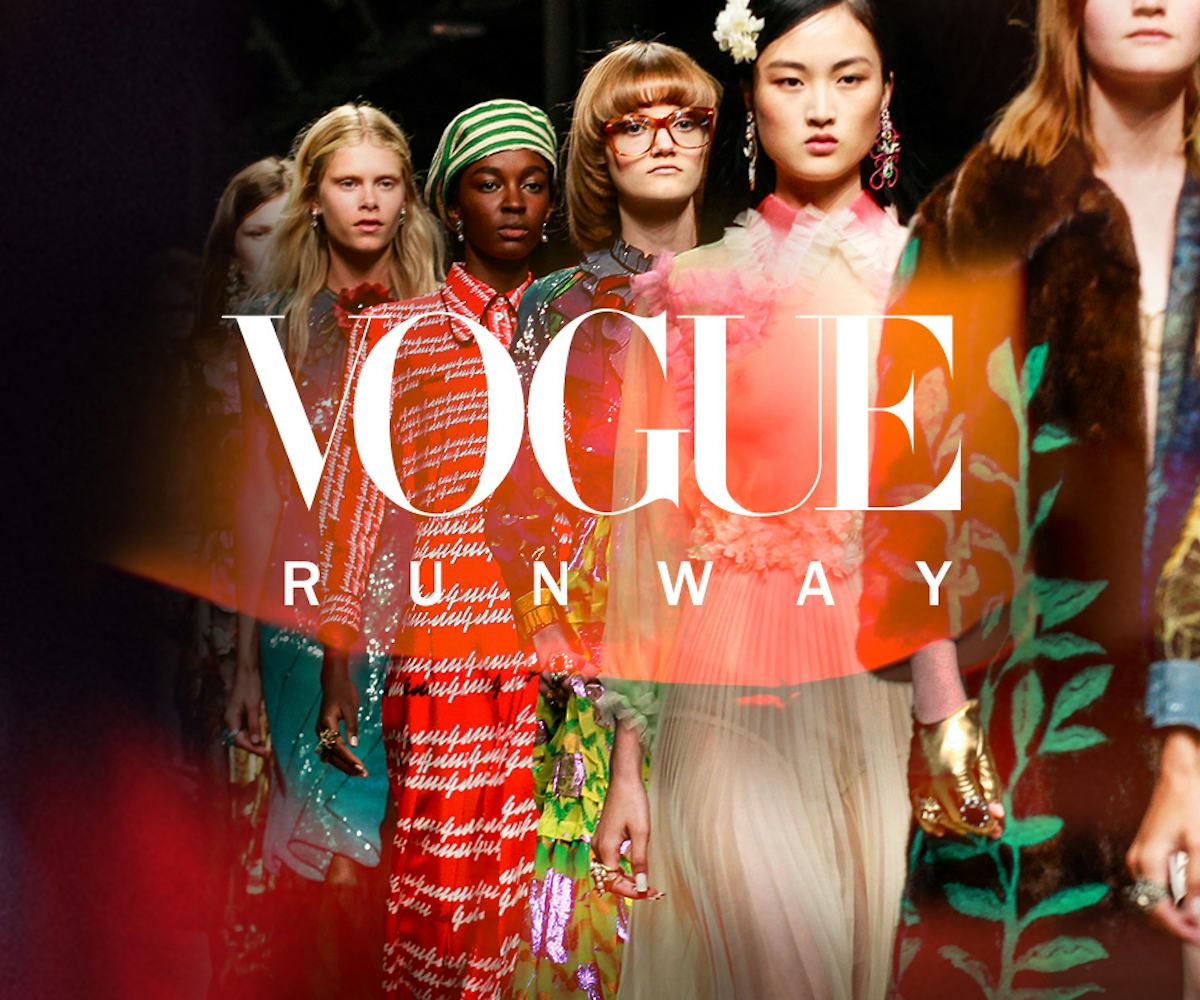 Photo via Vogue Runway
Vogue Runway Charges Some Designers To Be Listed On Its Site
According to Business of Fashion, Vogue Runway is charging some brands to have their collections' photos listed on its website. A source with knowledge of the publication's strategy reveals that this option has been available for at least three seasons.
The price to be listed among the likes of Gucci and Prada is steep, though: The report notes that for a year of inclusion, designers will have to pay as much as $20,000. And signing up doesn't necessarily mean that designers will be included. Vogue Runway's editors have the final say over the photos used and the brands included.
Designers who pay for their collections to be featured on the site will also not be reviewed by Vogue Runway editors; the only thing included in their listings will be their photos. Vogue Runway previously only included collection images of editor-reviewed shows.
What makes this murky is the fact that the brands that pay for inclusion are not marked in any way on the site, so there is no way to tell them apart from the designers that Vogue Runway has independently decided to include. Vogue itself regularly runs sponsored content on its own site, though it's clearly marked.
There is no telling how many collections were uploaded as a result of this change, but Business of Fashion notes that the number of brands covered has been upped from about 445 two years ago to 480 this year.