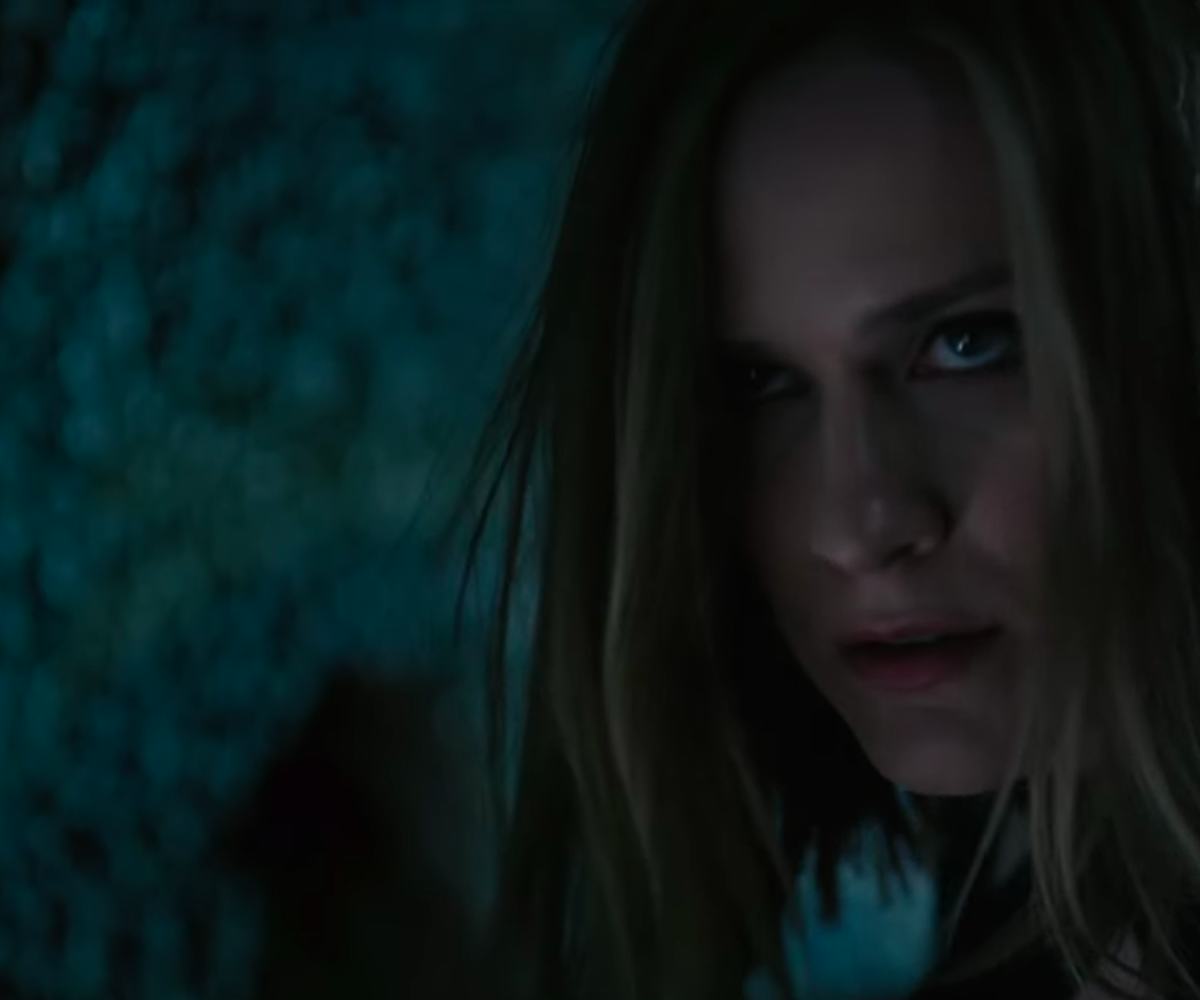 Screenshot via YouTube
Things Get Really Dark In The 'Westworld' Season 3 Trailer
It appears to be a total reboot for the show
HBO has released the trailer for the upcoming third season of Westworld, and Evan Rachel Wood's Dolores is the only character we recognize.
The trailer is told through the eyes of a series newcomer (Aaron Paul), the sounds of Pink Floyd's "Brain Damage" play in the background, and we find ourselves navigating a totally unfamiliar world that looks more Blade Runner than anything else. Even though it's disorienting for anyone used to the first two seasons of Westworld, all this newness adds to the dystopian feeling of the trailer—as does the voice-over narration, which includes the lines: "They said they would make a better world, smooth away the rough edges. But that was a lie. I guess the rough edges are the only thing I'm hanging onto."
It's pretty clear from the trailer that Dolores is in something of a rough spot, but that's the only thing that is clear. Viewers of Westworld season two are also probably wondering if that even is Dolores, or if it's some other consciousness inside her body. But then again, Westworld always made it hard to know what was real and what wasn't—and what the word "real" even means. It seems like Paul's character is wondering that himself, since, after spotting a menacing Dolores in a darkened alleyway, he says, "I think if I'm going to get on with my life, I'm going to have to find something—someone—real."
Good luck with that!
Season 3 of Westworld doesn't premiere until 2020, but catch a peek into what will go down, below.