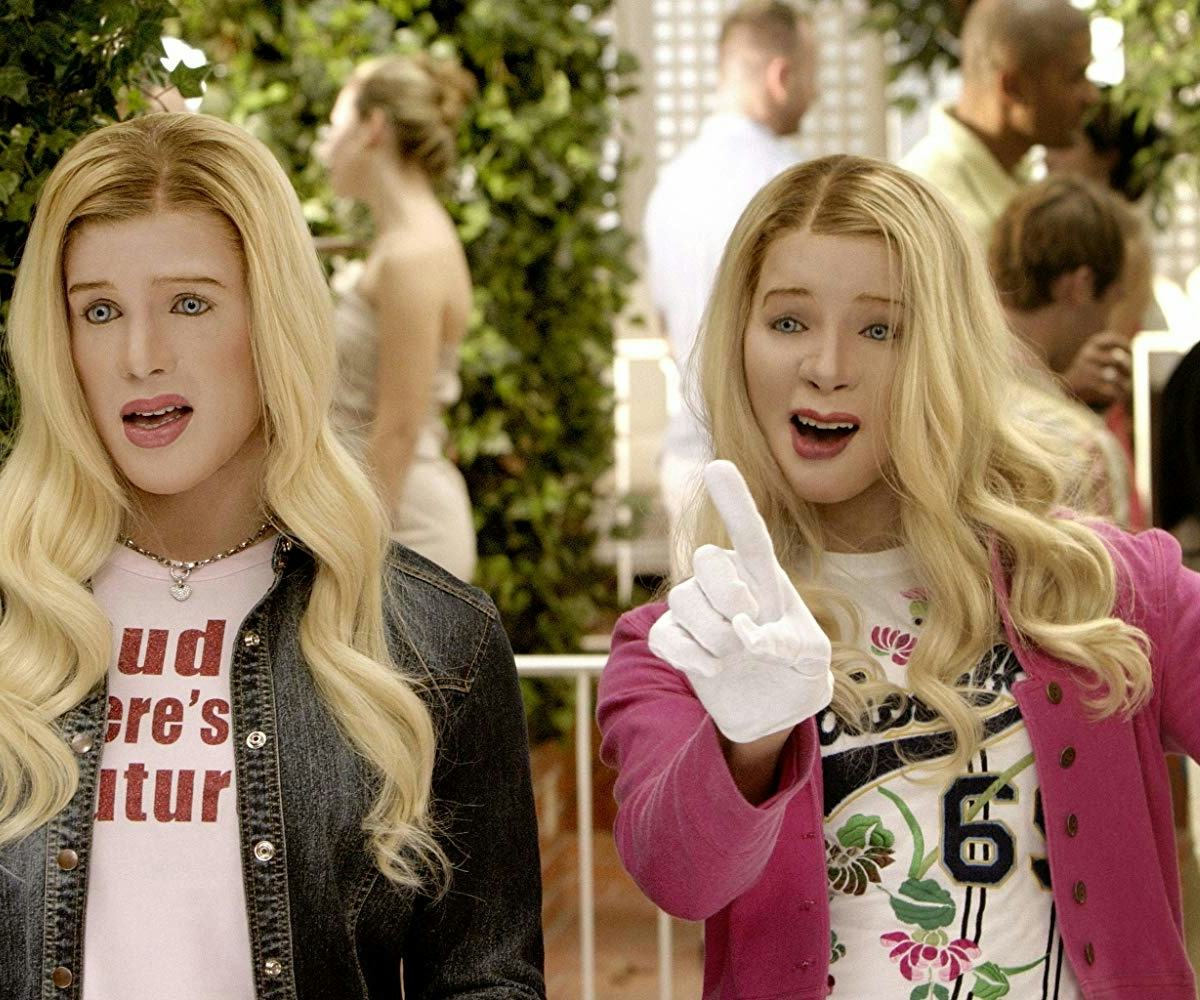 Photo courtesy of Sony Pictures.
A Sequel To 'White Chicks' Is Definitely Happening
And here's all the white women we want to see parodied
Fifteen years after White Chicks debuted and eventually became a cult classic, a sequel has been confirmed. Which, thank god, because I know the culture is ready for it.
Think about all the things that have happened since the first White Girls premiered: Barbecue Becky. Those hideous pussy hats. Rachel Dolezal. The case of Blac Chyna vs. Kylie Jenner. And, even more recently, the case of Jordyn Woods vs. the rest of the Kardashians. Blackfishing. Daenerys Targaryen's descent into madness. The woman who spawned "it's above me now" and "the Best Western is next door." Ivanka Trump. The past few years have brought out some of the least savory sides of white women, and the only silver lining is that it's given us a lot to make fun of.
So when Terry Crews told a guest caller on What What Happens Live with Andy Cohen that he's linked up with Shawn Wayans—who co-wrote, co-produced, and co-starred in the film with his brother, Marlon—and then confirmed that White Chicks 2 was happening, the resulting cheers were more than appropriate.
Personally, my excitement for this sequel can best be summed in two words: Tomi Lahren.