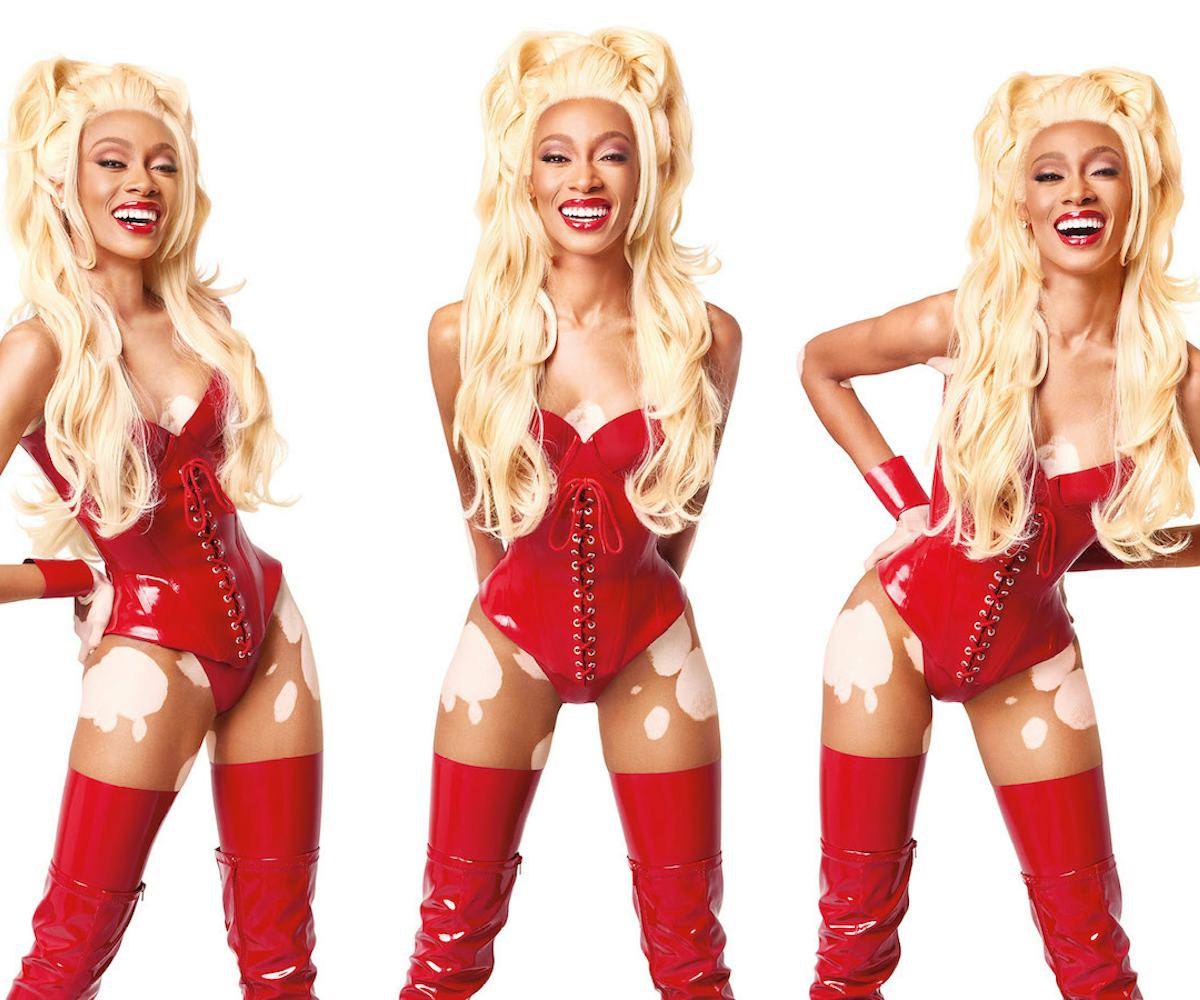 Photo courtesy of M.A.C
Winnie Harlow Channeling RuPaul For M.A.C Is Everything
She recreates the original Viva Glam ad for its 25th anniversary
M.A.C's Viva Glam campaign is a powerful one—donating 100 percent of proceeds of sales from its Viva Glam products back to those in need. The world's largest HIV/AIDS funder, it launched back in 1994—at the height of the epidemic—in an effort to raise money to help those living with and affected by the disease.
Fast-forward to 2019, as Viva Glam rings in its 25th year, and it's raised over $500 million (that's a lot of beauty product). It's also expanding its focus beyond its commitment to ending HIV and AIDS, to include healthy futures and equal rights for women, girls, and the LGBTQ communities, working with organizations such as Planned Parenthood, GLAAD, and Girls, Inc.
Naturally, it's launching a kickass campaign to celebrate.
Viva Glam has had some pretty major campaigns over the past 25 years, tapping the presence of megastars like Ariana Grande, Taraji P. Henson, Nicki Minaj, and Lady Gaga—just to name a few. Now, for its big anniversary, it's going back to its roots. The brand cast supermodel Winnie Harlow to recreate its original 1994 campaign starring RuPaul—and, well, it's pretty epic. Harlow poses in a red bodysuit and thigh-high boots, spelling out the words "Viva Glam."
With the campaign comes the relaunch of the original Viva Glam I shade—a brownish blue-red (aka, the perfect universal red)—now called Viva Glam 25.
And that's not all. On May 1, M.A.C will be announcing the new Viva Glam cast, that will feature an all-star cast of influencers, tastemakers, and activists from around the world—including Troye Sivan and his boyfriend Jacob Bixenman, model Mari Malek, activist Deja Foxx, and choreographer Alex Mugler.
The full cast won't be announced until the launch date, but you can take a sneak peek, below.