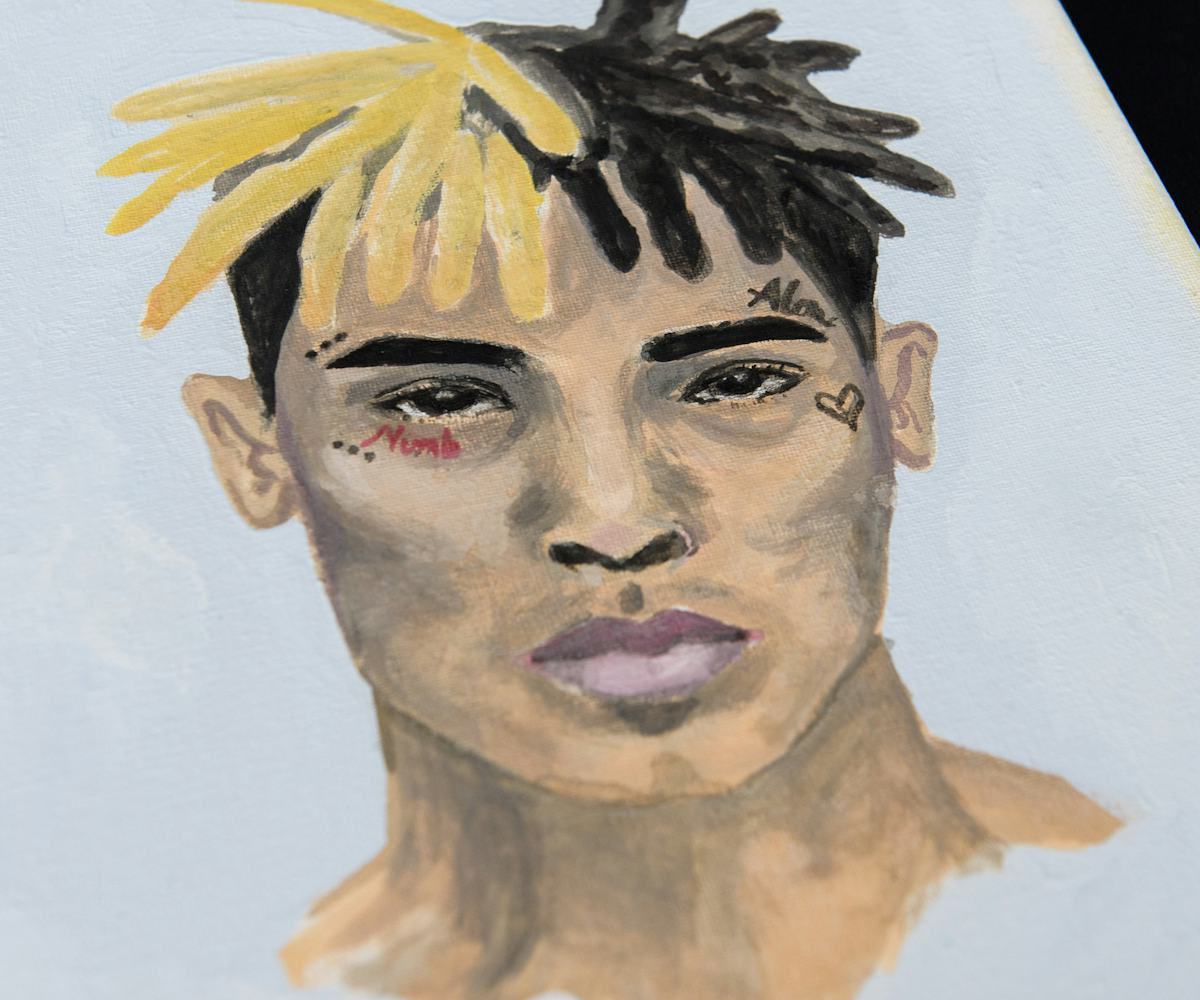 Photo by Jason Koerner / Getty Images.
The Grammys Reportedly Rejected XXXtentacion From The In Memoriam
I hope the Recording Academy keeps this same energy
Per usual, the 61st annual Grammy Awards included a brief video presentation honoring the influential people in music that passed away in 2018. Included in this year's memoriam were Mac Miller, Avicii, and the late Queen of Soul, Aretha Franklin. Not included was rapper XXXtentacion, who was shot to death last June. According to Variety, despite repeated requests from XXXtentacion's team to have him recognized, he was rejected from the televised segment because of his history of violence against women.
Neil Portnow—departing president of the Recording Academy—was asked back in December by Rolling Stone if X (real name Jahseh Dwayne Ricardo Onfroy) would be included, and he called it a "daunting challenge." Avoiding an explicit response to Onfroy's self-admitted violence, Portnow deduced the decision to logistics. "We track those that we lose in our industry in any given year and then we have a process by which we go through it. Our on-air in memoriam—we're lucky if we wind up [featuring] 10 to 15 percent of those we lose." And then he wrapped it up with a classic non-answer. "All of that is to say, I don't have any answers for you now, but obviously artists who were prominent and well-known by the public are people who are recognized and we'll just wind up having to see how it plays out."
It played out with Onfroy's exclusion. The Recording Academy's decision not to include him stands out as so many other award shows chose to embrace him despite allegations against him. The BET Awards featured Onfroy prominently in their memoriam just a couple of weeks after his death, and his mother accepted an award on his behalf at the American Music Awards in October. The Grammys—and the music industry as a whole—has been called out for its overall sidestepping of he #MeToo movement and its general reluctance to acknowledge female artists (Portnow didn't help matters when, last year, he suggested that female artists need to "step up.") Let's hope the Grammys keeps this same energy and continues to reject abusers.