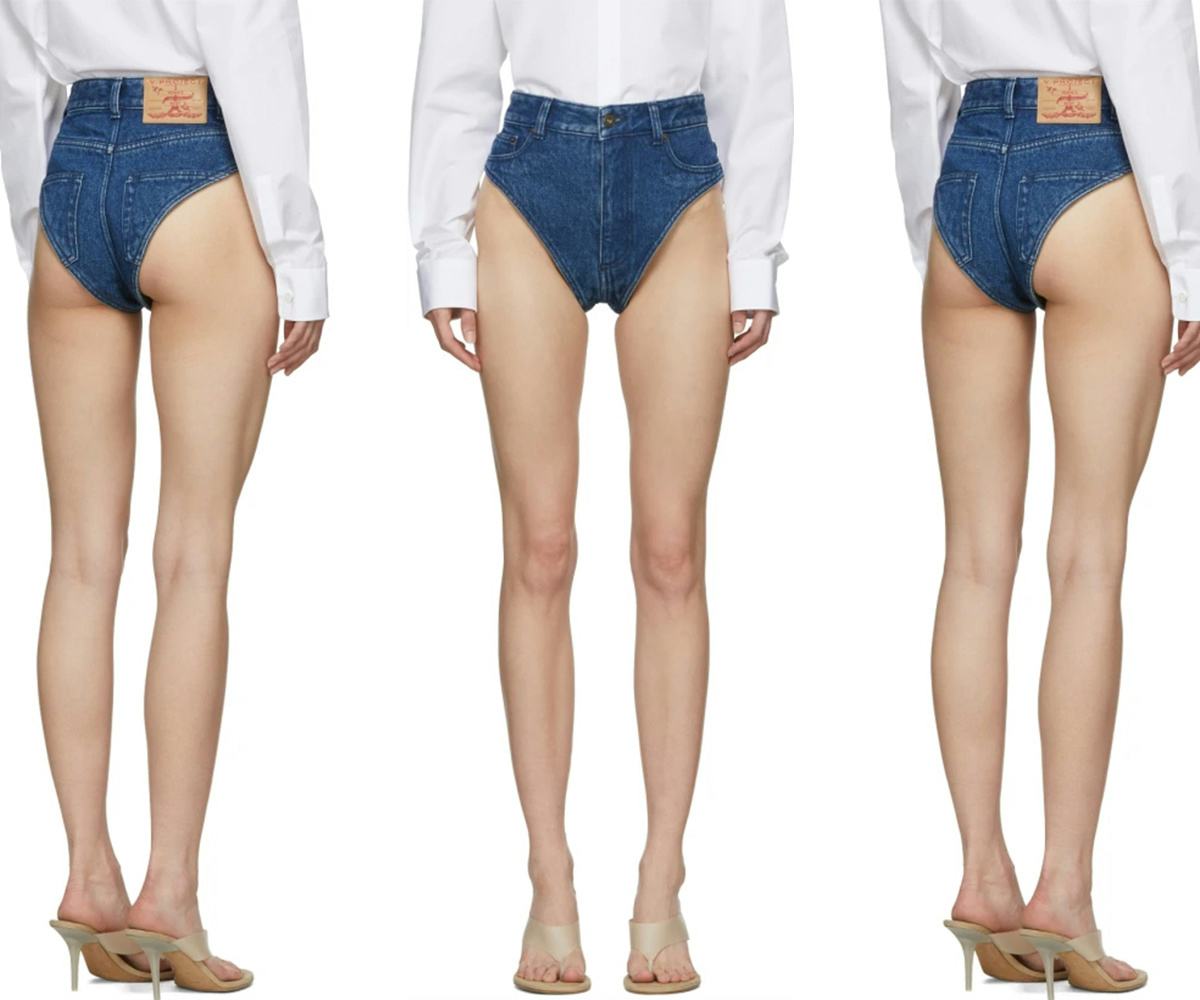 Photos courtesy of Y/Project
These $315 Denim Panties Are The Latest Weird Fashion Trend
The ultimate short shorts?
There have been some questionable denim trends to emerge over the past couple of years. From Ksenia Schnaider's asymmetrical jean and demi-denims to Y/Project's convertible short shorts, the innovative new jean styles just keep coming.
And now Y/Project is back with its latest new denim style: the janty, or denim panty. Not for the faintest of heart, these are the ultimate short shorts, arriving just in time for summer season.
They're actually quite cute, though they would probably be more fitting for a day on the beach, paired with a denim bikini top, rather than for a stroll about town. But then again, why not? I mean, at least they aren't low-rise or covered in dirt.
While $315 may feel a bit steep for a pair of denim shorts that use the least amount of fabric possible, we're sure we'll be seeing them on the likes of the Hadid sisters in no time. Interested in a pair for yourself? You can snag some of your very own at Ssense.