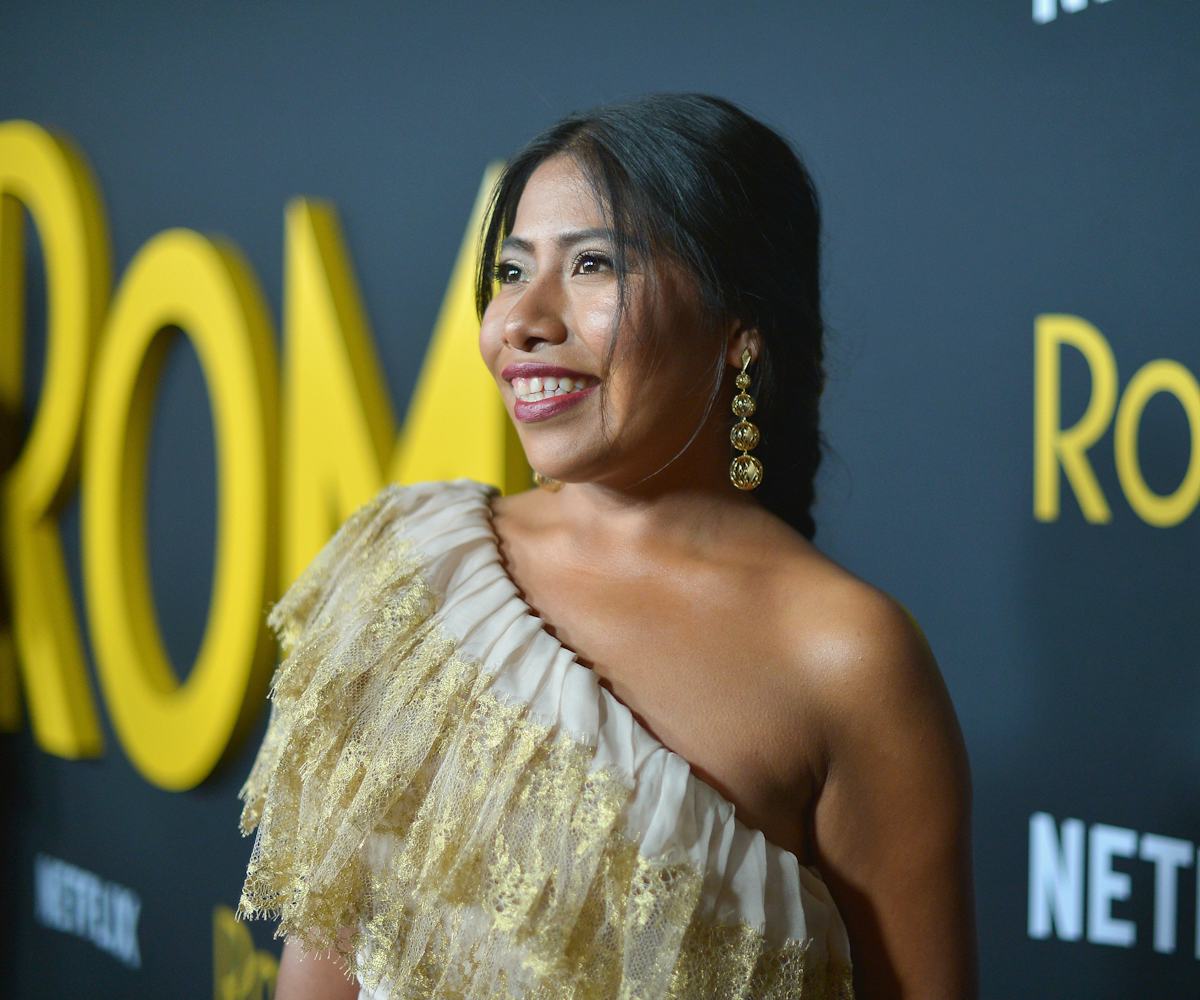 Photo by Charley Gallay/Getty Images for Netflix.
'Roma' Star Yalitza Aparicio Is On The Cover Of 'Vogue México'
She may be the first indigenous woman to land the publication's cover
A new star is born who doesn't go by the name of Lady Gaga. Yalitza Aparicio, the lead of Alfonso Cuarón's Roma, landed her first movie role this year and, now, her first major magazine cover.
The 25-year-old actress (and former school teacher) appears on the cover of Vogue México's January issue. Clad in a black-and-white dress and peering into the camera, the words "In tiu'n ntav'i" appear, which translate to "a star is born" in Mixtec language.
As New York magazine points out, Aparicio may just be the first indigenous woman to make an appearance on Vogue México. "Certain stereotypes are being broken: that only people with a certain profile can be actresses or be on the cover of magazines," she says in the accompanying video. "Other faces of Mexico are now being recognized. It is something that makes me so happy and proud of my roots."
Roma, which received a Golden Globe nomination for Best Foreign Language Motion Picture, is a black-and-white movie set in early 1970's Mexico. Aparicio plays Cleo, a maid working for a well-off household, who was inspired by the housekeeper who helped raise Cuarón when he was little.
You can watch the Vogue video featuring Aparicio below. Roma is streaming now on Netflix.