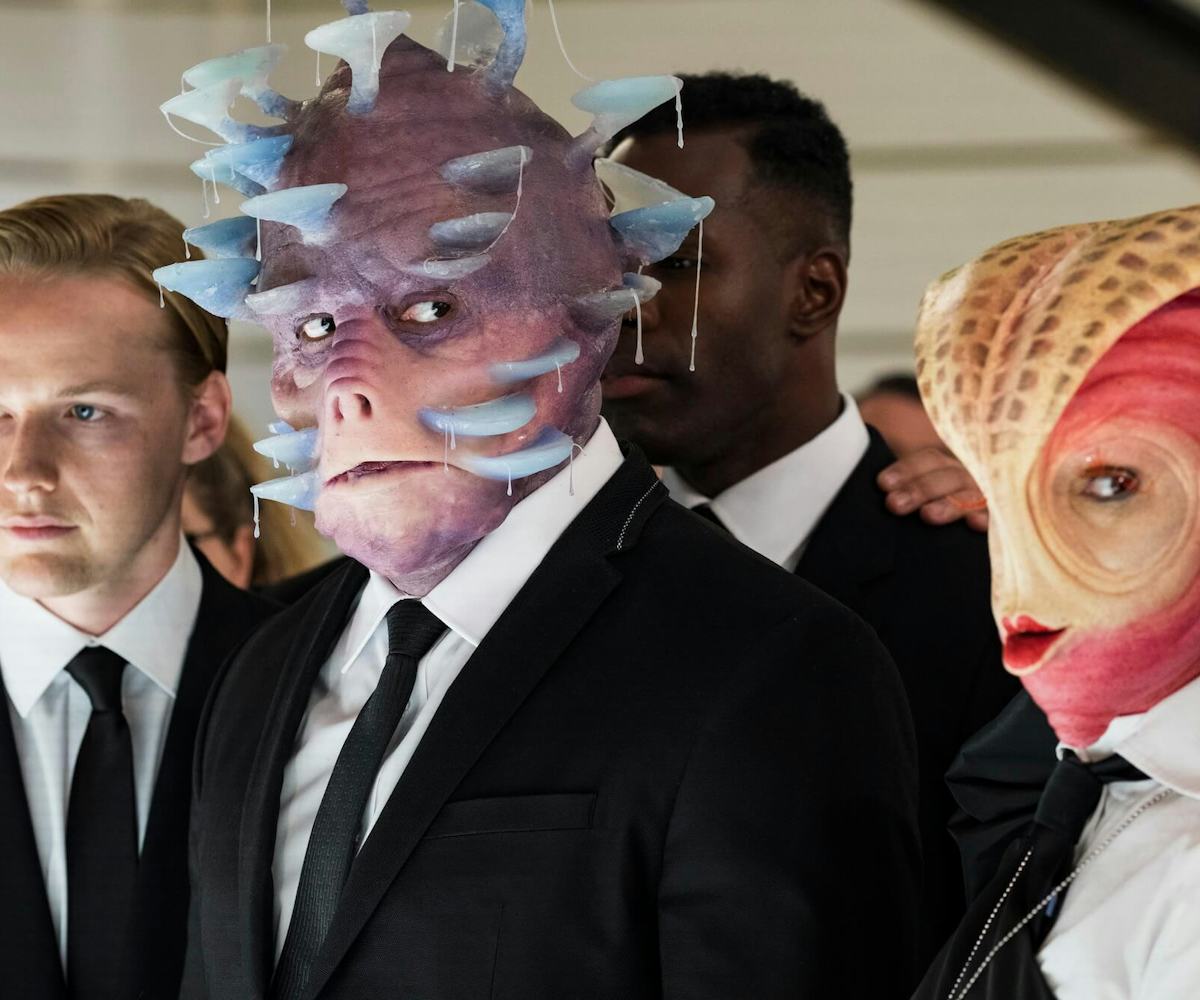 Photo courtesy of Sony Pictures.
'Men In Black: International' Has A Surprise Just For The Beyhive
This cameo has the Beyhive buzzing
I went to see Men In Black: International alone. Which would have been fine if it wasn't for the shock I received when I saw two specific characters on the screen. Unable to keep it to myself, I shared a curious look with the stranger next to me, who was obviously thinking the same thing as me. "Is that them...?" I whispered first. "I think… so," she replied. Then the two men in question started to dance, and we were both sure: "Yep, that's them."
It was Laurent and Larry Nicolas Bourgeois, better known as Les Twins. Fans of Beyoncé will recognize the duo as the talented brothers who often accompany her on tour and in music videos. In Men In Black: International, the two of them play shapeshifting entities—they're more like energy forces than aliens—who pursue Tessa Thompson's and Chris Hemsworth's characters throughout the duration of the film. The twins' ability to manipulate their bodies in ways that are graceful and otherworldly really helps sell them as extraterrestrials and is fun to watch.
So if Thompson in a suit or Hemsworth shirtless weren't enough motivation, here's another reason to go see it. If you look close, you can see them in the trailer below.