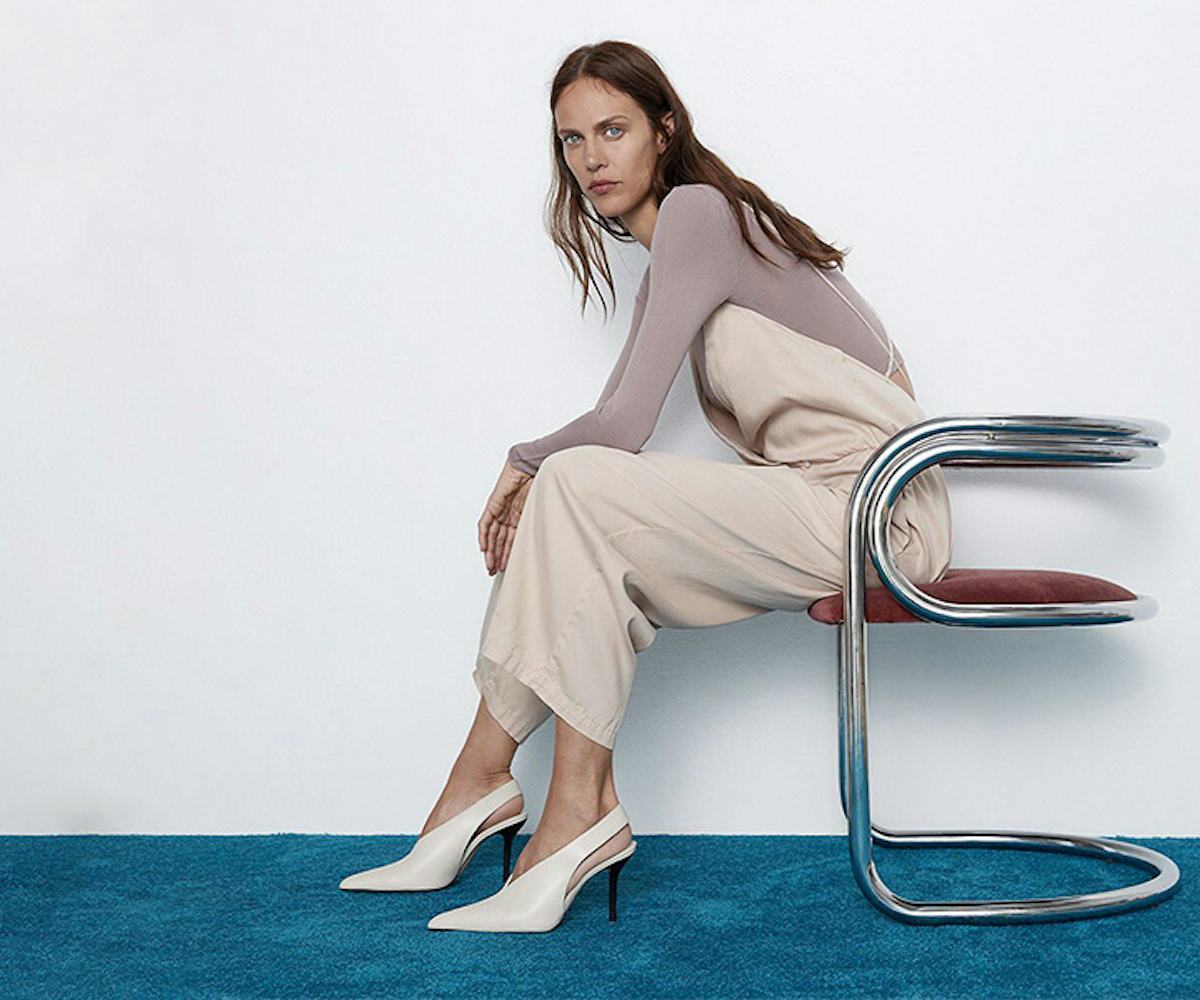 Photo via @zara Instagram
Zara's Clothing Will Be Made From 100 Percent Sustainable Fabrics By 2025
The company announced its sustainability plan, and it's pretty impressive
Yesterday, Zara, one of the largest global fashion retailers, announced its sustainability plan for the next five years, which includes its goal to make its collections from 100 percent sustainable materials before the year 2025. Given just how many collections and pieces Zara puts out each year, this goal is pretty ambitious. Zara's parent company, Inditex, has also announced that its other brands, which include Zara Home, Massimo Dutti, and Pull&Bear, will be following suit.
As part of the plan, Zara also announced that its viscose will be 100 percent sustainable by 2023. It also expects 80 percent of the energy consumed in its headquarters, factories, and retail stores to be from renewable sources, and its facilities are expected to produce zero landfill waste, all by 2025.
While the retailer has been working toward becoming more sustainable since 2001, and has launched initiatives such as its recycling donation program and its eco-friendly Join Life collection, the company is still responsible for tons of landfill waste each year, making these new goals the most important, to date.
Fast fashion doesn't exactly have the greatest reputation; it's pretty much common knowledge that it's the second most polluting industry in the world. And while many retailers have instated green initiatives, a lot of them tend to just promote new sustainable or eco-friendly collections or philanthropic efforts, which, in reality, barely make a dent in comparison to the amount of pollution and landfill waste they're responsible for producing each year.
If Zara does stick to these new goals, then the change will be pretty monumental. Not to mention, it will also serve as a driving force for other fast fashion retailers to make the same changes.