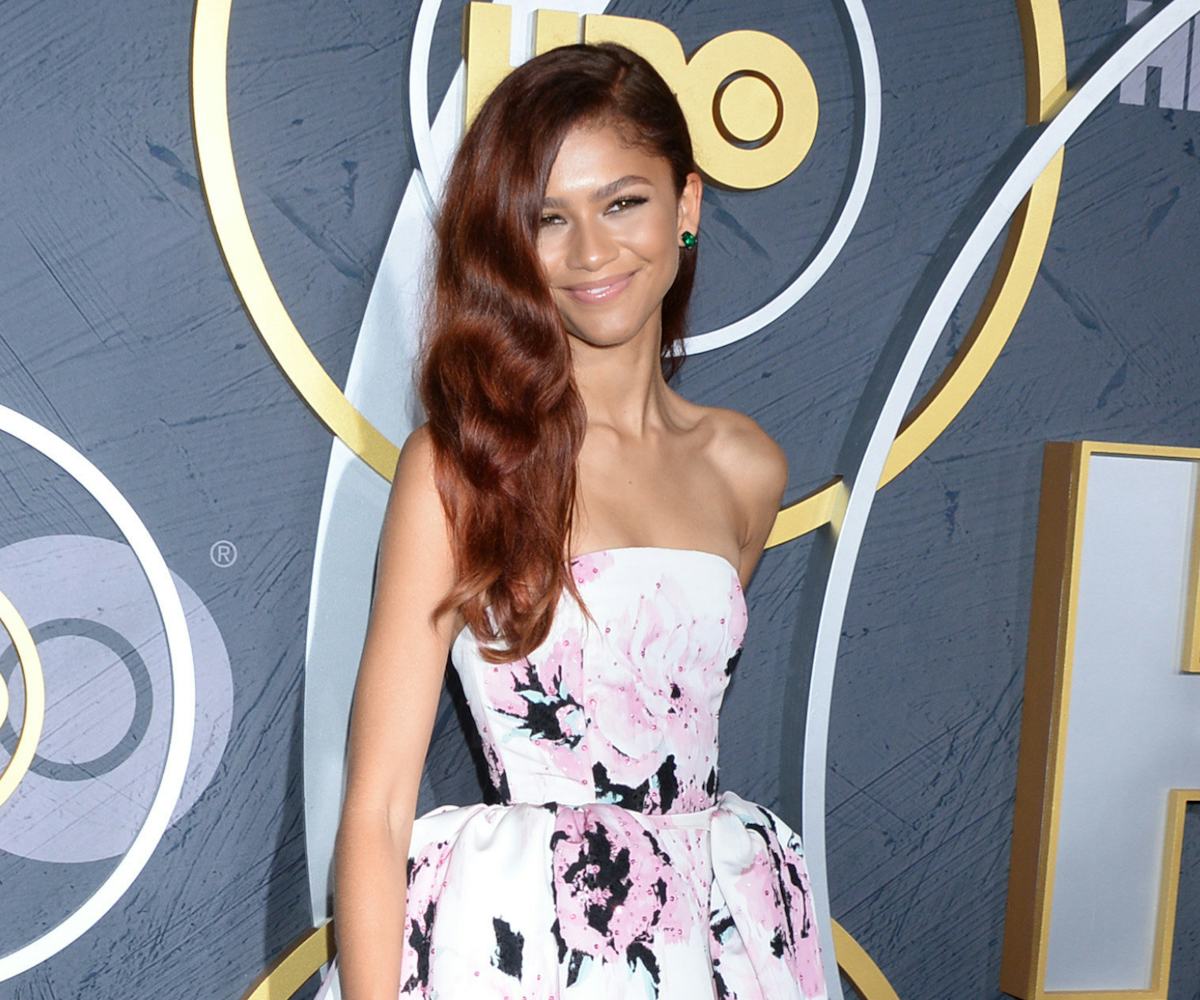 Photo via Broadimage/Shutterstock
Zendaya Did A 180-Degree Style Shift For The Emmys Afterparty
Zendaya shut down the Emmys red carpet on Sunday night in a very glammed-up Little Mermaid look, but her outfit for the afterparty was a complete style shift. It's not easy to go from sultry to sweet in one night, but she pulled it off flawlessly.
As soon as the awards show was over, the Euphoriaactress changed out of her emerald green corseted silk gown and into an equally dramatic puffy dress by Alexandre Vauthier Couture. The strapless look was printed with pink and black flowers, with layers of the fabric flowing down to her calves. It came complete with a long train extending from the back, and somehow looked cozy enough to wrap up in. She finished the ensemble with a pair of simple black Louboutins.
Both looks were dramatically different, but I'm still feeling a callback to Ariel. Zendaya's deep red hair is the main cause of the resemblance, but let's not forget that Ariel was dressed in a similar light pink shade when she gained the ability to walk on land.
Zendaya's complete 180-degree style transformation shows just how versatile the actress' wardrobe choices can be. She could wear just about anything and be a style icon, and her Emmy looks are solid proof that she really can do it all.