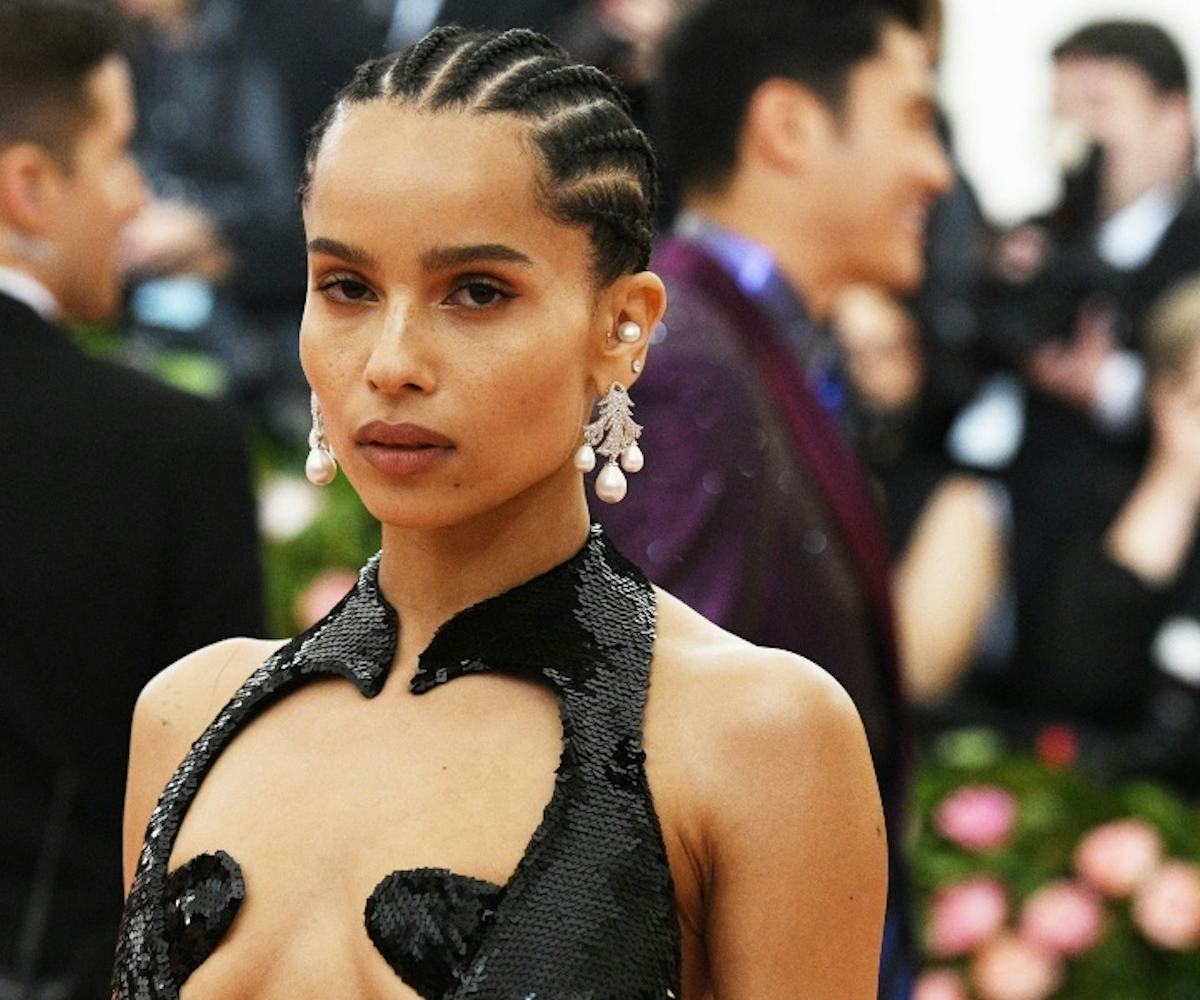 Photo by Clint Spaulding/Shutterstock.
Of Course Zöe Kravitz Was At A Britney Spears Album Cover Shoot
Because who else is this damn cool when they're young?
Zöe Kravitz's mom is one of the most beautiful actresses in the world. Her dad is a rockstar, and also one of the most beautiful men in the world. Her stepdad won hearts around the world wearing eyeliner. She grew up meeting rich and famous people, but is still down-to-earth enough to have met her husband through a friend who knew she just wanted some dick. The point is that Kravitz is cool and always has been.
We know it, and she knows it. But she doesn't have to throw it in our faces. That's what she was doing when she posted a grainy throwback picture of herself with Britney Spears on Instagram a couple of days ago.
The caption simply read "this is important," and she's not wrong. The quality isn't great, but keen observers have pieced together, based on Spears' outfit and the backdrop, that the two of them are on the set of one of her album cover photoshoots. Specifically, a young Zöe Kravitz stood there beaming in the same space where Britney Spears posed for the Oops… I Did It Again cover picture.
Check out the photo of Kravitz living out all of my millennial dreams, below.