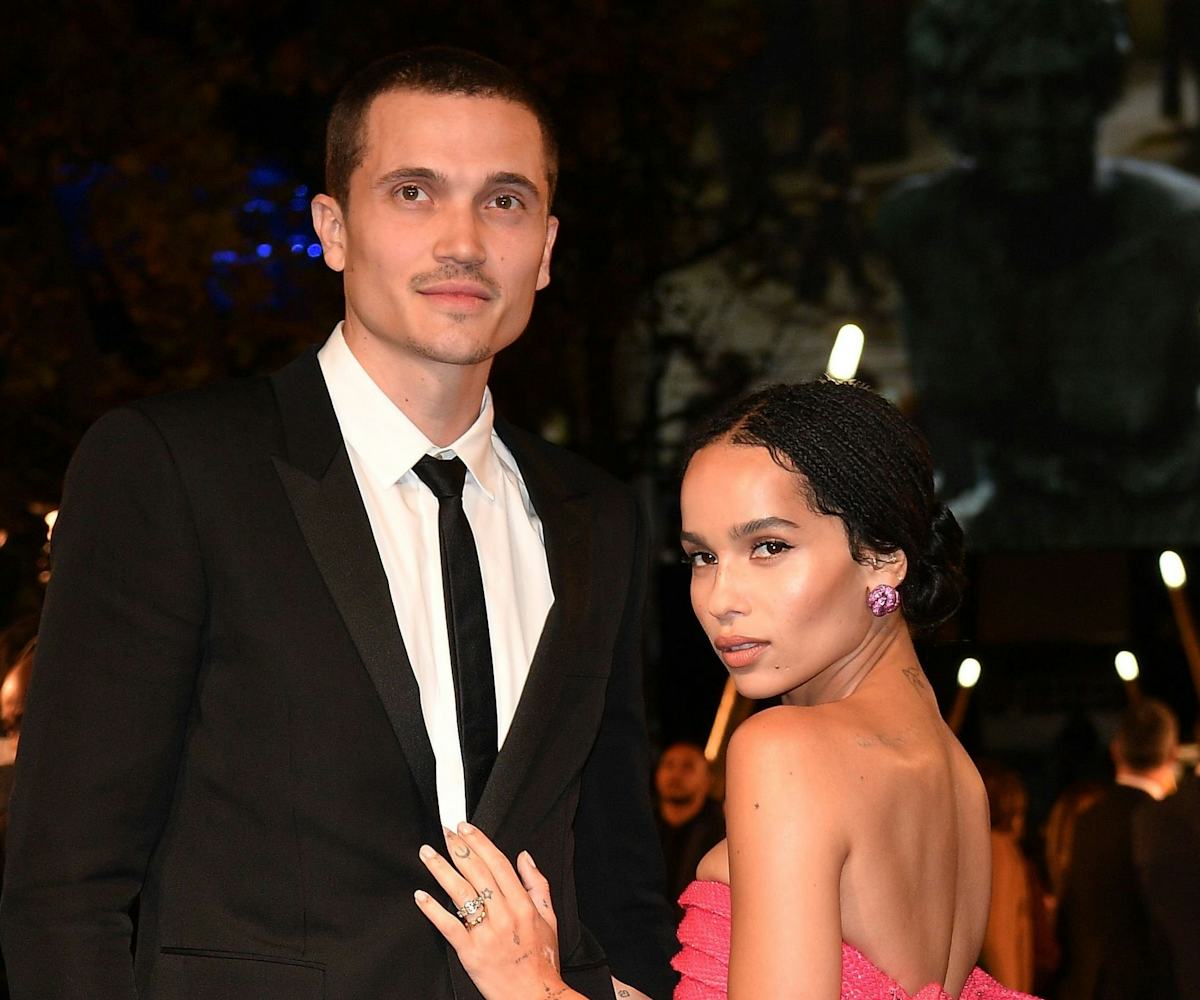 Photo via PDN/SIPA/Shutterstock
Zoë Kravitz And Karl Glusman Announced Their Marriage With Custom Merch
The truest sign of love and devotion
Big Little Lies actress Zoë Kravitz announced a major life event: her marriage to Karl Glusman. The two made it official to the public not by sharing their wedding photos, but by showing off their custom merch. Nothing shows true love and devotion in modern-day like a signature piece commemorating your big day.
The two announced that they had tied the knot with Instagram posts showing off their custom leather jackets. The back of Glusman's jacket has Kravitz's portrait painted inside of a heart framed with roses (which I definitely will buy should it ever become available to the public). Kravitz's features the same design but with Glusman's face painted on instead. Underneath each portrait, are the words "just married."
The jackets' designer, Samantha Urbani, also posted photos and a video of the pair dancing in their jackets at what appears to be their wedding reception. Urbani notes that the photos were taken on the day of their wedding, and calls them "an inspiration to lovers everywhere."
Glusman and Kravitz got engaged in February 2018.