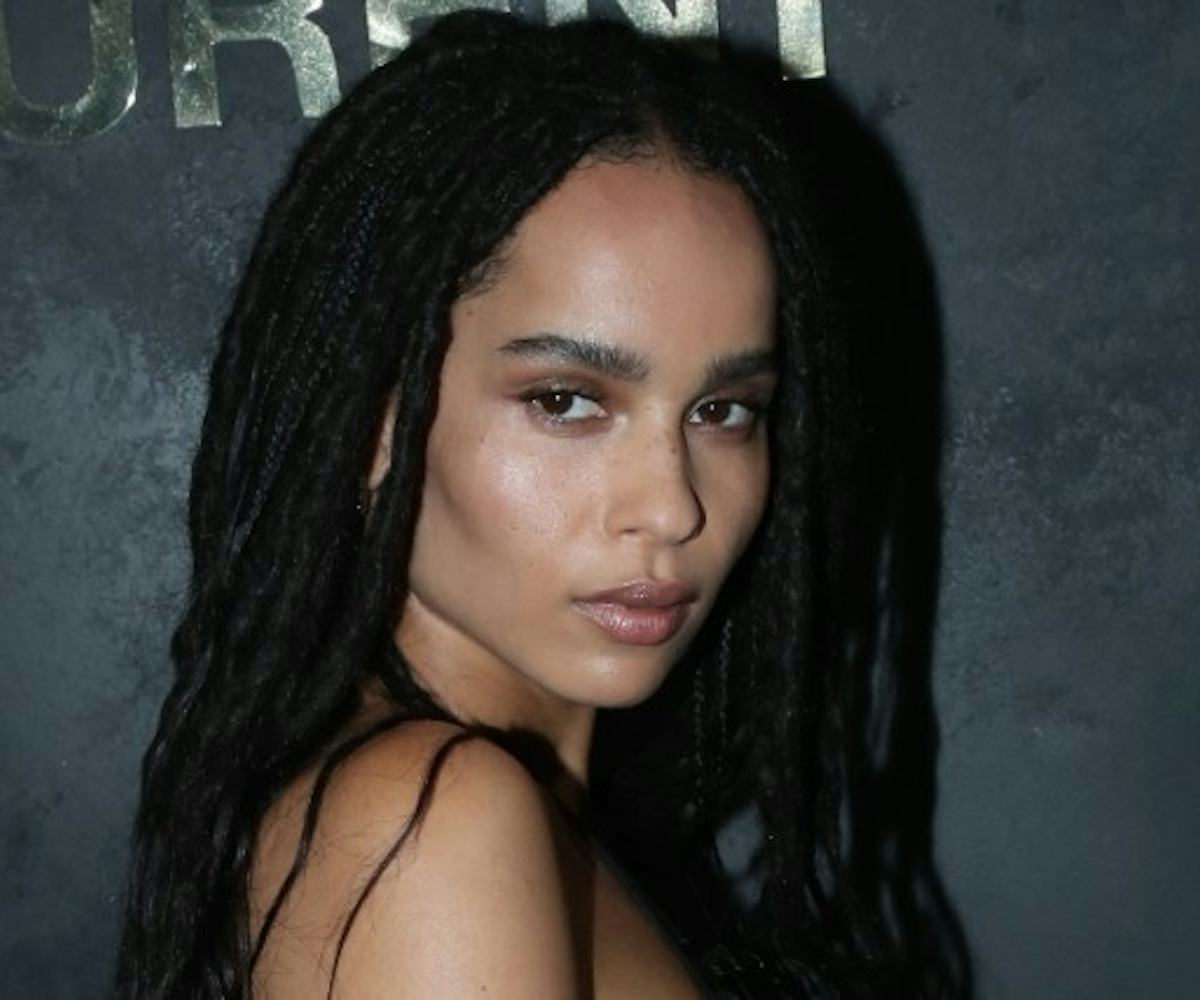 Photo by Bertrand Rindoff Petroff/Getty Images
Zoë Kravitz Debuted Her Wedding Dress On Instagram
As well as a very perfect Big Little Lies cast photo
Rejoice: Zoë Kravitz has finally released more photos from her private wedding to Karl Glusman last June. The actress posted the photos to Instagram with the caption "June 29th, 2019" over the weekend, showing her wedding dress for the first time as well as some behind-the-scenes moments.
The Internet's personal favorite, however, is the photo of Kravitz with her Big Little Lies co-stars Laura Dern, Nicole Kidman, Reese Witherspoon, and Shailene Woodley all hugging during the big day.
The June ceremony took place at Lenny Kravitz's home in Paris and included an A-list guest list. The night prior to the wedding, the couple held a rehearsal dinner at Lapérouse stars like Denzel Washington, Eddie Redmayne, Donald Glover, Chris Pine, Cara Delevingne, and Ashley Benson celebrated the soon-to-be married couple. Kravitz had her own take on wedding wear for that evening, wearing custom Danielle Frankel bike shorts, a bra top, and mesh dress.
In October 2018, Kravitz divulged her engagement story to Rolling Stone, which also took place in Paris.
"I was in sweatpants," she said. "I think I was a little drunk. I could feel his heart beating so fast-I was like, 'Baby, are you okay?' I was actually worried about him! I love that it wasn't this elaborate plan in Paris. It was at home, in sweatpants."